With our holiday to Turkey just a week away, I thought that for the first time ever - I would get prepared in advance. Usually our holiday prep consists of making an emergency Amazon order with next day delivery and leaving the washing and packing until the night before; fine when it was just the 2 of us, slightly more stressful with a family of 5... But as I am feeling nicely organised this year, I thought I would share with you some of the products I have picked up to make travelling with kids that little bit easier! No longer is my greatest dilemma matching heels with bags, it is being prepared for almost every eventuality holidaying with children brings. So from airport boredom to pool safety - here are my must-have items...
BabyBjörn Baby Carrier One, £119.95
For the majority of the holiday, you'll likely have your buggy to hand, but I have found the carrier to be hugely useful at the airport. Especially when you get off the plane with the endless carrier bags you've accumulated along the journey (who knows what is in them), all of your hand luggage, and no buggy...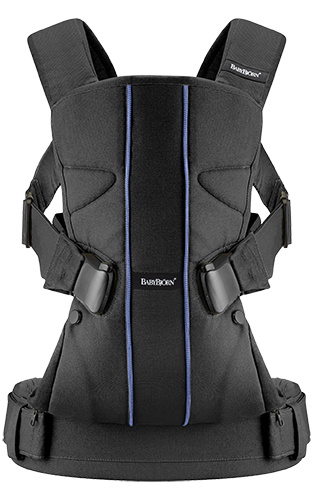 Trunki Paddlepak, Amazon, £14.99
Scarlett has loved filling this little bag with all of her essentials. It's very light weight and splash proof so perfect as a travel bag and whilst on holiday by the pool.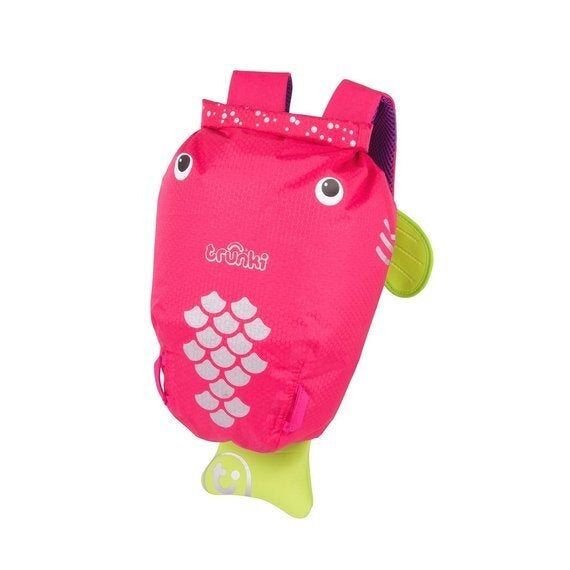 Image Credit: Amazon.co.uk
EVY Sun Mousse SPF50, £18.95
I really recommend this sun mousse for kids, perfect if your little one has sensitive skin and it is so easy to apply which is essential for impatient 2 year olds desperate to jump in the pool!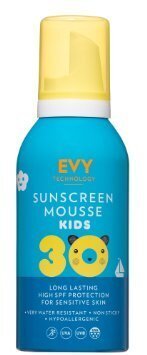 Babymoov Anti UV Tent, Amazon, £29.95
This pop up tent is so handy for a trip to the beach. Light weight, easy to assemble and put down, it has a convenient carry handle to store on the back of the buggy plus it offers instant UV protection for total peace of mind.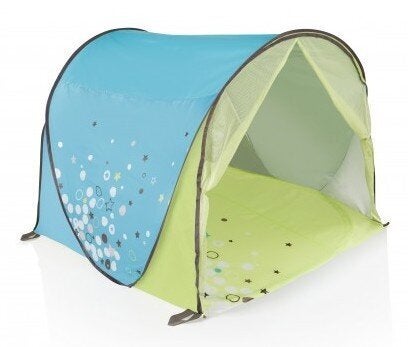 Image Credit: Amazon.co.uk
We are about to enter the Potty Training sagas with Savannah. She has already told us point blank that she is not interested in using a potty, or a toilet and couldn't care less about wearing knickers no matter which Princess is on them. However, she hasn't met this carry potty that looks like a lady bird yet so I am hopeful for success on our holiday!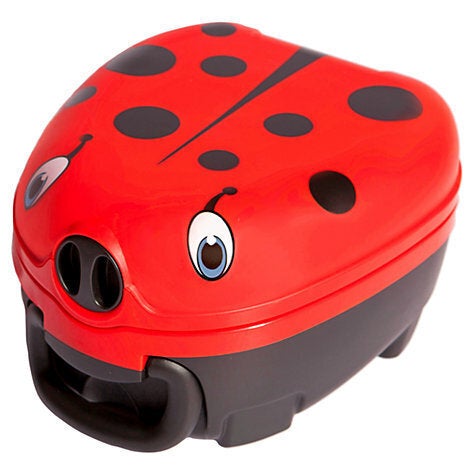 Image Credit: My Carry Potty
This buggy folds down small enough to pass as hand luggage when travelling. I know. Genius right?? Light weight and can even be carried with a strap over your shoulder like a hand bag. The perfect traveling buggy.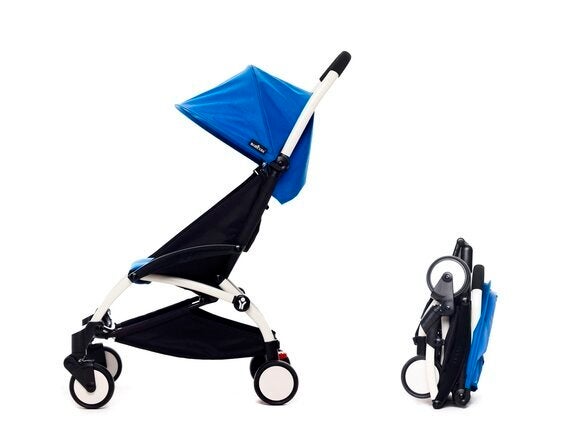 Trunki Ride-on Suitcase, Amazon £32
I swore I would never be a mum with a Trunki. Now I have 2. The girls absolutely love them and packing them up with their little goodies really gets them in the holiday spirit. It also means whilst Paul is dragging them around the airport I can peruse duty free at my leisure!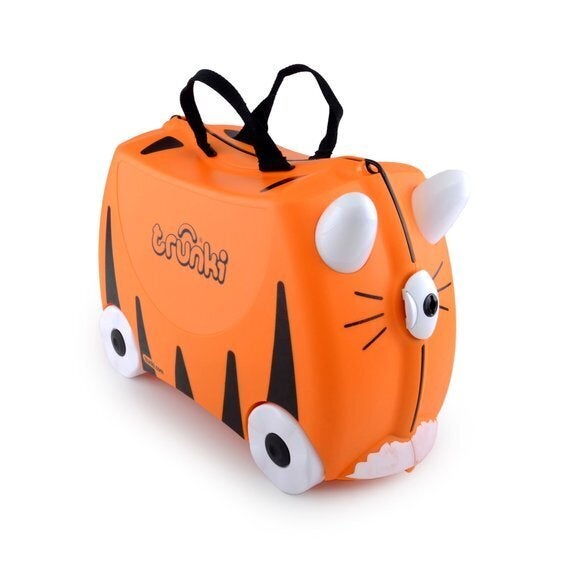 Image Credit: Amazon.co.uk
Zoggs Inflatable Noodle, £7
Hours of pool time fun to be had with these noodles and a great learning tool for early swimmers. Plus, being inflatable as opposed to foam makes them really easy to travel with.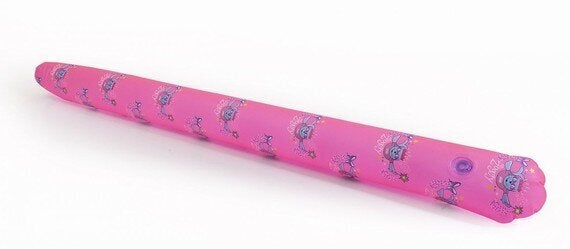 LifeProof iPad Case, From £50
An iPad is quite literally worth its weight in gold when travelling with children. Paul fills ours with new movies and games that both can play when chilling out by the pool (keeping them out of trouble) and on the plane before total boredom sets in. But if you are going to trust an iPad in the hands of a child, make sure it is protected with a Lifeproof case. It is waterproof, shock proof, dirt proof, even snow proof - it is about the only thing that will protect a valuable iPad from a toddler...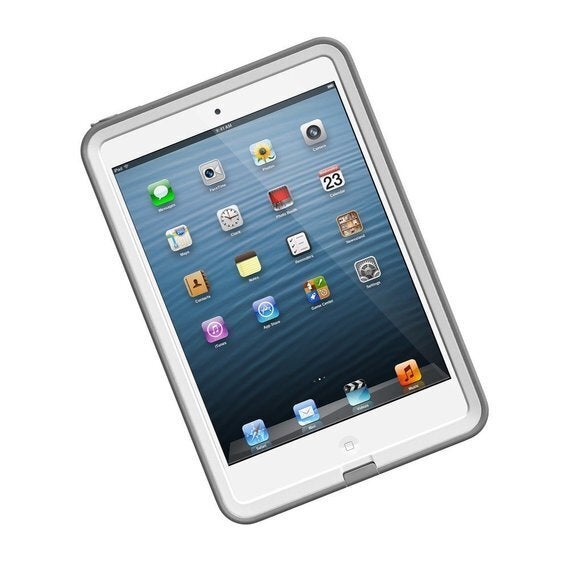 Image Credit: Amazon.co.uk
Related