The Christmas count down has officially started, John Lewis said so. So without a second to waste, (last year I was still shopping on Christmas eve!) I am getting seriously organised and researching the most exciting presents for children. Last year the Christmas budget was blown on fad toys and gimmicks from their favourite films and TV programmes, but without a new Disney blockbuster to rinse our pockets dry (cue Let it Go!), I have decided to go down a different route of present buying and have been looking more at timeless pieces that will give years of enjoyment. Here are the best gifts for children I have come across, some are suitable from 6 months on...
Galahad Toy Castle, GLTC, from £51.20
My girls spend hours absorbed in a fantasy world of Princesses and dragons and would absolutely love this castle and mat set from GLTC. This is the perfect gift for little boys but equally, I can already see Savannah holding Rapunzal hostage at the top of the tower and hosting a ball for Princesses in the main hall! They currently have a 20% off sale so check it out quick!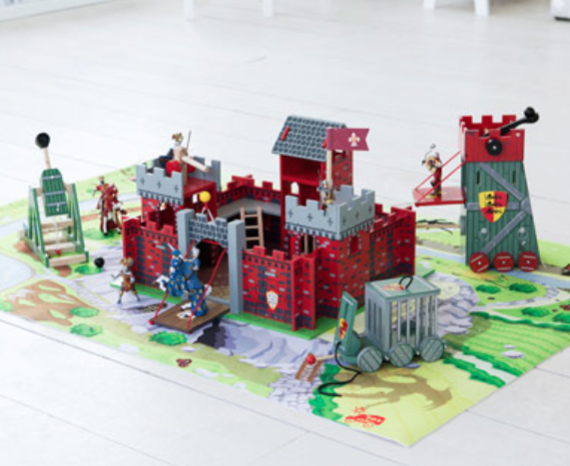 Image Credit: Great Little Trading Co
Brio Deluxe World Train Set, £299
A Brio train set is the epitome of timeless entertainment and a gift like this will get years of enjoyment for generations to come. The deluxe set has everything from planes, trains and boats and is totally interactive with battery operated sounds and lights. There are plenty of sets available to suit all budgets.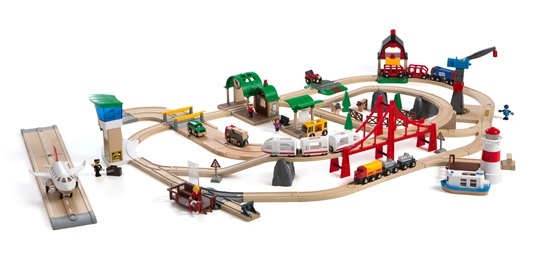 Image Credit: Brio
Pyjamas, Mini Vanilla, £20
New PJ's are a Christmas Eve tradition in our house and year after year, I return to Mini Vanilla for their unbeatable comfort and quality. They are currently on sale for just £20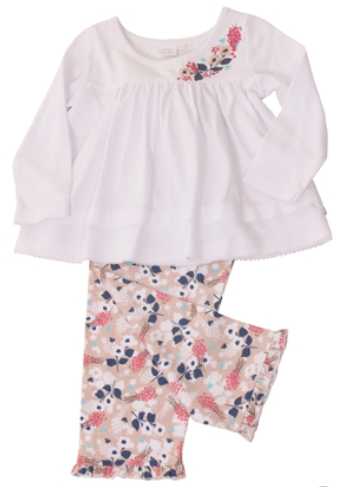 Image Credit: Mini Vanilla
Aqua Beads Beginners Studio, £14
These are ideal for children who enjoy creative play and are guaranteed to keep them occupied over the Christmas holidays. Using the specially designed layout trays to place the beads in position, you simply spray with water and the Jewel beads magically stick together.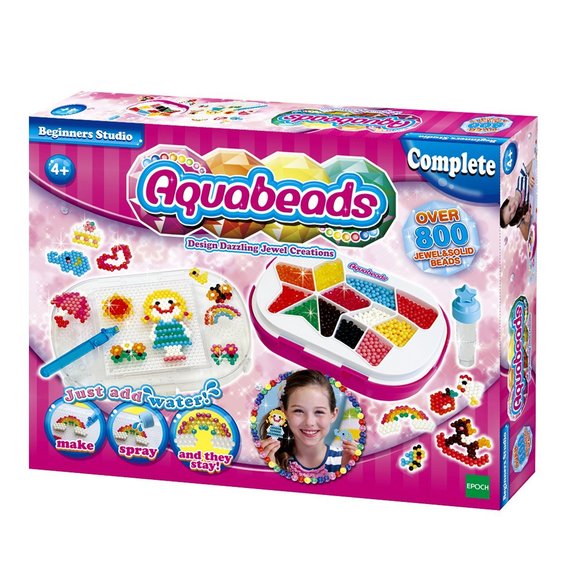 Image Credit: Amazon.co.uk
Pink Mocassins, My 1st Years, £40
It's tough buying for a baby, especially when the house is already filled with toys from her older sisters that get passed down the ranks! My 1st Years is a great place to look for unique and personal keep sakes for babies and I have fallen in love with these stylish little moccasins, they are unbelievably soft! And if you register with their site, you get 10% off your first order!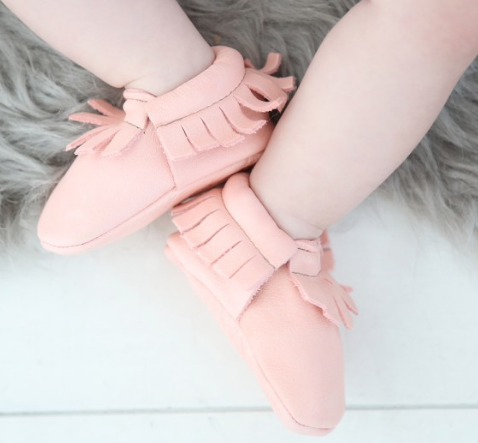 Image Credit: My 1st Years
Mamas and Papas Liberty Dress, £38
It's not just designer buggies Liberty London have collaborated on, Mamas and Papas stock a beautiful range of clothes and accessories using luxury prints from this iconic brand. Look at this beautiful dress! Perfect for Christmas Day.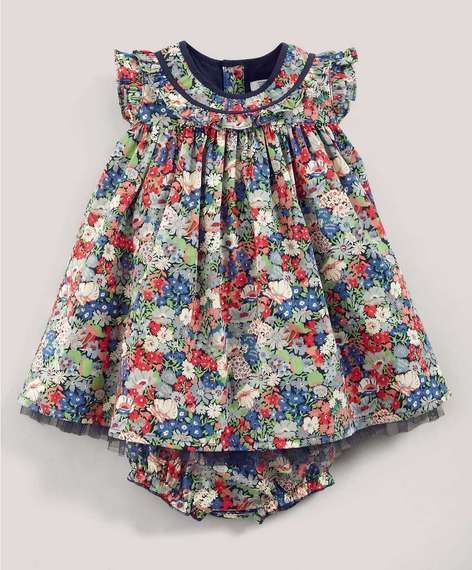 Image Credit: Mamas and Papas
Pie Face, £26
Most suitable for slightly older children, this is a game of suspense where as the name suggests, you risk getting hit in the face with a pie!!! I personally can't think of anything worse but this game is set to sell out quick and is on all the major top 10 children's toy lists. The best prices I have seen are on Amazon.co.uk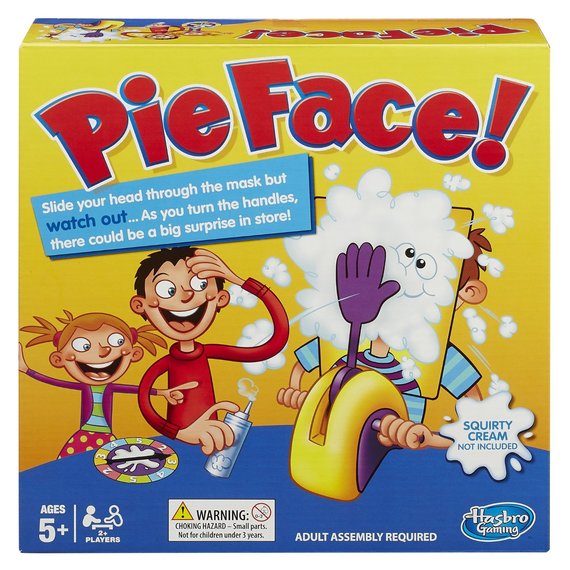 Image Credit: Amazon.co.uk
Little Tikes Bouncer, £99
If you are looking for that one big gift for your baby, look no further than Little Tikes. This is such a quality brand and all of their products are designed to keep your little ones engaged during each of the early stages of development. This 3 in 1 Cozy Coupe works as a bouncer, walker and activity centre.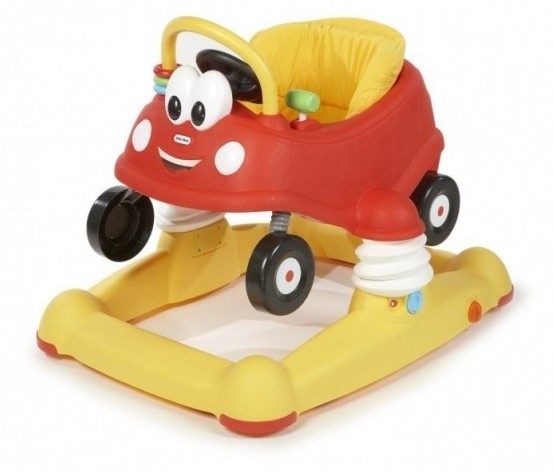 Image Credit: Little Tikes
Leapfrog Epic Tablet, £99
Now Scarlett has started school it's great to have a gift that will aid in her learning and academic development. The Leapfrog Epic is the latest and most advanced of their Android-based tablets and is most suitable for children aged between 3 and 9.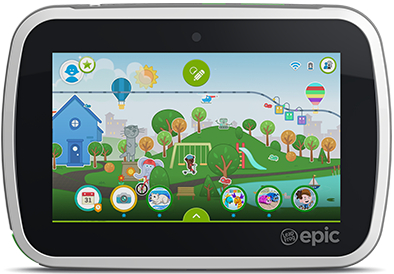 Image Credit: Leapfrog
Hatley Rain Coat, £38
These iconic little rain coats make a beautiful christmas gift for children. Their latest collection of prints add a little sunshine to a miserable rainy day and the towel lining gives extra warmth and comfort. These are genuinely the only coats that my girls will willingly put on!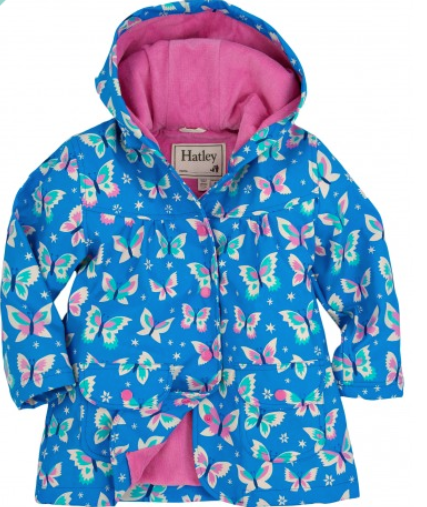 Image Credit: Hatley
I See Me Sing-Along Book and CD
Savannah loves it when I make up songs about her so I just know this gift is going to be a winner. Not only is the book personalised with her name and picture, the recognisable lullabies and rhymes have also been adjusted to include her name!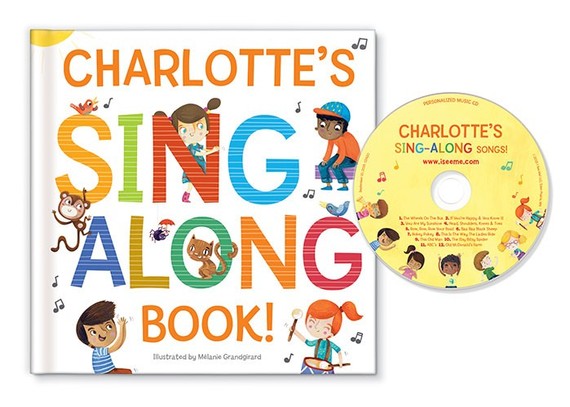 Image Credit: I See Me
Tidy Books Box, £79
My girls are total book worms and finding somewhere to store them all is becoming more challenging! I have always loved these gorgeous wooden storage boxes, and having the books on display like this as opposed to stacked on a shelf will encourage them to vary their reading.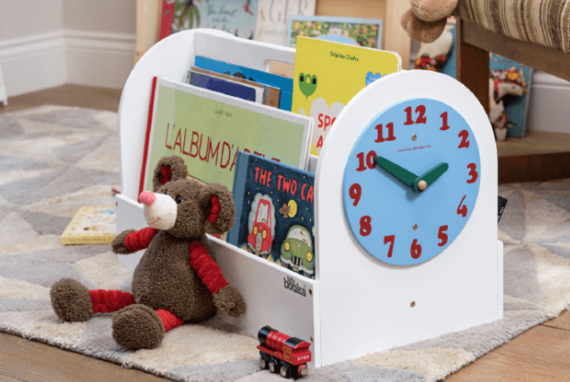 Image Credit: Tidy-Books
Little Tikes Lil Ocean Explorers, £16.99
The Lil Ocean Explorers collection are new for Autumn and are the most hilarious little toys for babies. They work on a sensor and when the baby gets near, it scoots off across the floor to encourage crawling, then when the baby gets close enough, the pieces pop off this little turtle for them to gather up and put back together!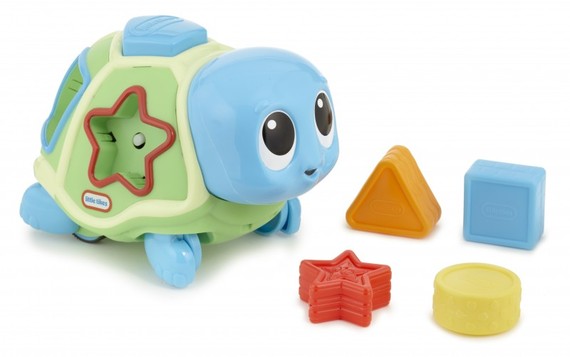 Image Credit: Little Tikes
Fancy Dress, Asda, £12.50
Like most parents I have been sucked into the official Disney price tags but since sampling some of the fancy dress costumes George at Asda has to offer I will never shop anywhere else. Their outfits are just beautiful, such great quality and come with a very affordable price tag. They have a huge selection for boys and girls.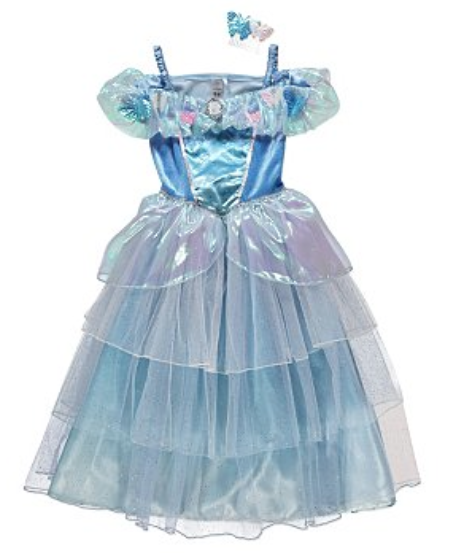 Image Credit: Asda
Where's Wally
I remember loving this collection when I was a little girl and I'm sure my girls will feel the same. This little book is the perfect stocking filler.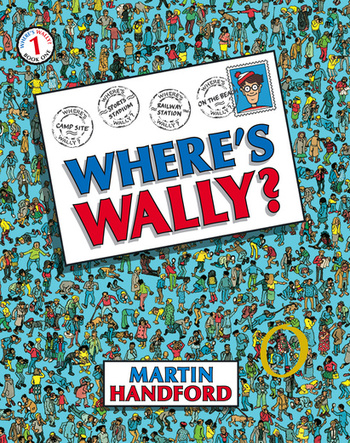 Image Credit: Amazon.co.uk
For more ideas on gifts this Christmas head on over to my other blog at Scarlett and Me!