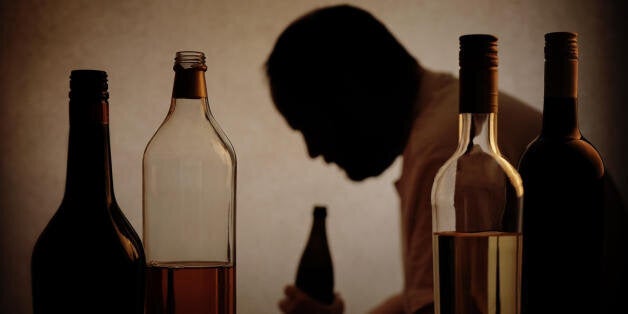 The Chancellor spring's Budget presents a chance to call time on the ability to buy a can of cider for cheaper than a bottle of water.
High rates of harm are caused by cheap, high strength 'white' ciders. White ciders, typically 7.5% ABV (alcohol by volume) and sold for as little as 15p per unit, have for some time been seen as a 'drink of choice' for homeless, dependent and underage drinkers, some of whom use this to block out their problems, and need help in other ways. A quarter of patients in alcohol treatment services drink white ciders, and of these nearly half drink them exclusively. The homeless charity Thames Reach say that high strength drinks cause more damage than heroin and crack cocaine, and market leader Frosty Jack's is consistently ranked among the top brands consumed by underage dependent drinkers. It is now possible to buy a volume of white cider equivalent to 22 shots of vodka for under £3.50.
Such products have emerged as a direct consequence of anomalies in the structure of alcohol duties. Ciders of 7.5% attract the lowest rate of duty per unit of all alcoholic products: only 5p, less than a third of the rate for beers of the same strength. The Institute for Fiscal Studies has recognised this problem, arguing that "it is very difficult to justify the existing structure of alcohol excise taxes" and recommending "action to tackle the very low levels of duty charged on strong cider". Furthermore, opinion polling for the Alcohol Health Alliance indicates 66% of the public support higher taxes on white cider. Perhaps most importantly, Public Health England's recent report clearly states that tackling affordability would be the best way to reduce alcohol harm.
Reducing alcohol harm must be a priority for this Government, and the Spring Budget presents an opportunity to take action. Introducing a new band of duty on ciders between 5.6% and 7.5% ABV would allow the Government to raise the price of these damaging products, with little impact on mainstream ciders, which are typically 4-5%. Indeed, 80% of cider sales would be completely unaffected by such a move. Such measures have worked in the past: consumption of super-strength beer fell by a quarter in response to the creation of a higher rate duty band in 2011.
Raising duty on these harmful products would bring not just social, but also economic and financial benefits, in light of Public Health England's recent estimates that excessive alcohol consumption is responsible for the loss of 167,000 years of working life in England each year. Many of my colleagues in the House have been working with me on this issue as we know that action in the forthcoming Budget could save lives, support families and strengthen communities, as well as strengthening the economy and public finances. As Professor Sir Ian Gilmore, the immediate past-president of the Royal College of Physicians, says, "Is there any good reason not to increase this duty?"