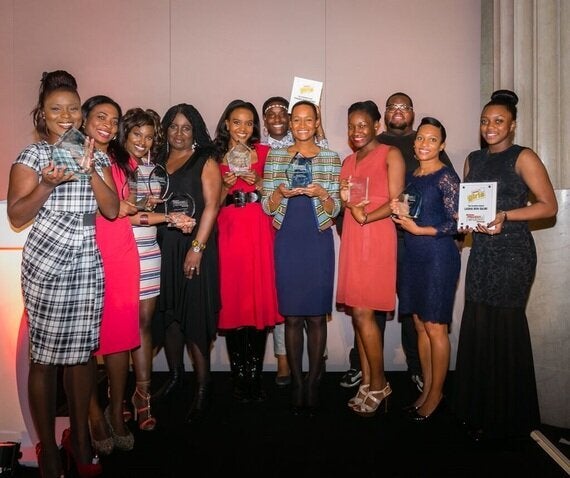 As a child growing up in Manchester I was obsessed with magazines such as Just17 and Jackie - I spent all my pocket money on them. Soon enough though, I began to realise that there were no women in these magazines that looked anything like me.
There were no stories of black achievement; no features on the best beauty tips for black skin,so many of my white friends did a lot of their growing up through these magazines, but for me, it was as if girls of colour were invisible.
I began to spend my pocket money on American imports such as Essence magazine, which showcased black celebrities, featured black models and profiled people of colour in their professional lives. It unashamedly celebrated black success- but I really wanted to read about the black British experience. It was then, aged 11 or 12 years old, that I vowed one day to launch a magazine for women and girls who looked like me.
As I grew older, I realised how expensive setting up a print magazine was, but, online, I came across a wealth of publications aimed at African-American women. Yet there was still nothing for women of colour in the UK. The web gave me a publishing channel through which to launch the magazine I had wanted to create since childhood.
In 1999, PRECIOUS became the first digital magazine aimed at women of colour in the UK. Its remit was to showcase the achievements of women of colour in business, career and the arts. At its height it received 90,000 unique visitors a month from the UK and beyond.
As the magazine began to grow and develop, I was invited to lots of award ceremonies that celebrated women in business. These were events hosted by global organisations, yet I was often the only black woman in the room. On the platform there were never any women of colour nominated, let alone taking home a prize, yet I knew there were so many high achieving women of colour out there.
Once again, I saw women of colour not being recognised, so once again I decided to do something about it. I launched The PRECIOUS Awards in 2007 to celebrate the achievements of women of colour in business and leadership.
So often in the UK we only see or hear the stories of women of colour if we are in trouble or if something terrible has happened to us. Recently, we have seen the story of Sarah Reed, who was brutally assaulted by a police officer and years later found dead in a prison cell, and the tragic story of the murder of Sian Blake and her children. Even in fiction, we are often represented by stories such as that of Salma in BBC drama Murdered By My Father. Yes, it's critically important that these stories are told, yet these are not our only stories. Rarely are women of colour asked to appear in media to give opinions and commentary on hard news, financial stories, or entrepreneurship.
2016 sees the PRECIOUS Awards celebrate its 10th year and I am proud to provide a platform from which to unashamedly celebrate tales of success.. Our anniversary provides an opportunity to look back at the many brilliant women we have been so delighted to applaud. From Jessica Huie, the mum who set up the UK's first multicultural greeting cards company, to Kerrine Bryan, the engineer excelling in a male-dominated oil company to Bianca Miller, the young entrepreneur who has set out to redefine nude in the world of hosiery, to Three Sisters Care, the social enterprise set up by sisters Rahena, Jaida and Jobeda that is currently hacking the care sector.
It's unearthing these incredible women and their stories, that makes running the PRECIOUS Awards so important for me, and contributes so vividly to the visibility of women of colour in the UK, as well as being critical for inspiring the girls of colour who follow us.