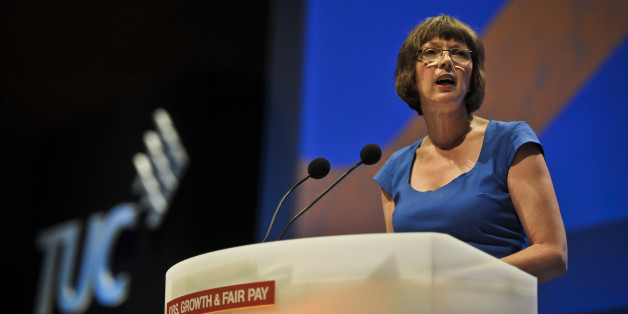 Ben Birchall/PA Archive
This Wednesday, the PM will trigger Article 50 and start the negotiations for Britain's exit from the European Union.
We want the PM and her team to get the best possible deal for the UK, to give us the best chance of a fair and prosperous future outside the European Union.
First, that means making sure that the UK doesn't slide inexorably towards a low pay, precarious work economy. British workers deserve protections at work that are at least as good as those which German or Spanish workers get. We don't want to lose hard-won rights to equal pay for women, maternity leave, paid holidays or safety at work - and we don't want hardworking Brits to miss out on new rights that workers in other European nations will get.
Mrs May has promised that working people will keep all their existing workplace rights and protections. But we want that written into the final Brexit deal alongside a guarantee that rights at work in Britain will be at least as good as those in the EU.
Next - and even more importantly - we want to see Brits' jobs and living standards safe. Staying in the single market and customs union is plainly the best way to preserve trade and the benefits it brings. Mrs May has taken a terrible risk with all our futures by ruling this out - and she should think again.
The UK already has the power to deal with the pressures of immigration without needing to sacrifice trade and good jobs. But this government does nothing to deal with the things that make people anxious. Where's the action to tackle the low pay, low skill economy? Why won't she fund schools, hospitals and housebuilding properly?
For some groups of workers, triggering Article 50 brings extra worries. For workers in Northern Ireland, travel across the Irish border might become troublesome - and that's without even looking at the impacts on the peace process. Similar problems apply in Gibraltar.
And for workers from other EU countries who've made the UK their home, the ongoing uncertainty about whether they can stay is devastating - and disgraceful. Our friends, colleagues and neighbours from other EU countries make a massive contribution to the UK, keeping our health and social care systems going, raising families, working hard and paying taxes.
The PM has got a huge job ahead of her. Trade unionists negotiate for a living, so trust us when we say these talks are going to be tough. And they will need longer than two years to complete - racing into a deal that's bad for Britain is no way to create a prosperous nation.
So Mrs May should be upfront: in two years' time, we'll leave the EU. But while we're working out the final deal, let's agree a transitional deal, giving us the time and space needed to negotiate the best deal for Britain's future outside the EU.
Britain can prosper after Brexit. But the PM has to put the interests of ordinary working people at the heart of her agenda, and take time to get the right deal, to make it fair.
Frances O'Grady is general secretary of the TUC