I recently look a trip to Amsterdam with my family and wanted to share some of the places we found if you are planning a micro holiday in the city.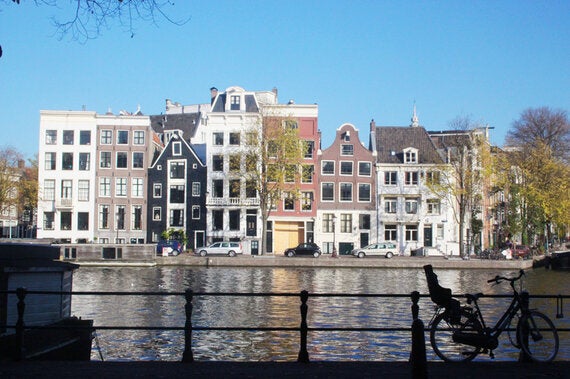 The obvious suggestion I suppose would be to hire bicycles but with only one full day in the city we wanted to stroll around the little streets popping into vintage shops and picking up coffee rather than really get from one place to another. However if we had stayed longer we certainly would have, we were recomended Recycled Rentals by a good friend as they don't keep your passport and charge you five euros instead of fifty.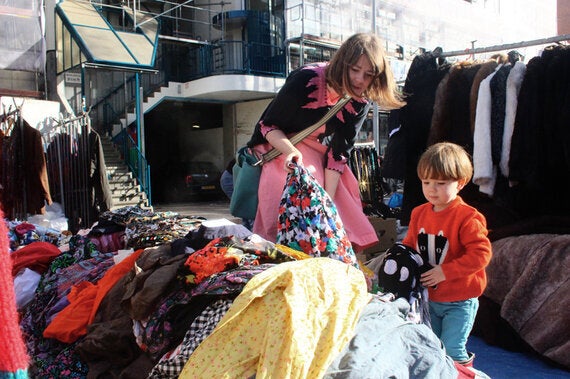 On the morning we visited the Waterloopein flea market which was fantastic. With piles and piles of vintage items on the ground you need to take your time to wade through it but you can pick up some major bargains. I found five items and was charged three euros each. We did pop into a few vintage shops too and although much better priced then lots of London stores the items came in around twenty five euros so not so much of a thrifty find as the market but still great value.
We also visited the '9 streets' of Amsterdam, which are 9 streets that connect the main canals. Here you will find unique boutiques, coffee shops, juice bars and art galleries. I could have easily spend a lot more time browsing in the many beautiful independent stores located here. You can find our more about what's on the 9 streets here.
In the afternoon we spent some time in Vondelpark, truly beautiful in the Autumn and an easy place to while away an afternoon. We hopped on the tram and were there in about ten minutes from central station. You can take your bicycles there and ride all around it stopping for coffee and taking in the green expanses.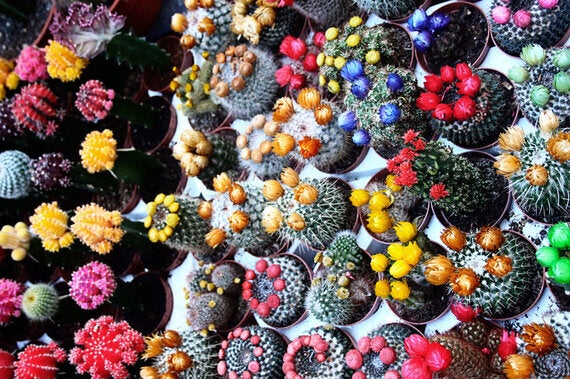 For some more ideas on what to do in the city we found this guide very useful. It also prompted us to visit the library located by central station. Easily the most fantastic library I've ever been to. The top floor boast a food court with stone baked pizzas, fresh smoothies and even a fish mongers!
The flower markets of course should be added to any list of what to do when visiting this city although in the Autumn it really isn't as impressive as it would be in months when Tulips actually bloom. However it's a great place to pick up cheap bulbs in the masses, open from 9-5.30 it's worth a stroll though for sure.
If I regret anything it would be that we didn't get a chance to take a canal ride whilst we were there but it just gives us an excuse to visit again I guess!
What would you add if you had a day to spend in this city?