The Campus Style Team at Plymouth University have rounded up some of the best dressed students on campus during first and second term. With Plymouth students being lucky enough to study so near some of the most beautiful beaches in Cornwall, student style usually reflects the windy, coastal weather. We like to get to know our fashionable students, so we ask them a few questions about student life and their style. These were some of our favourites:
Sam Dawkins 3rd Year International Relations and Politics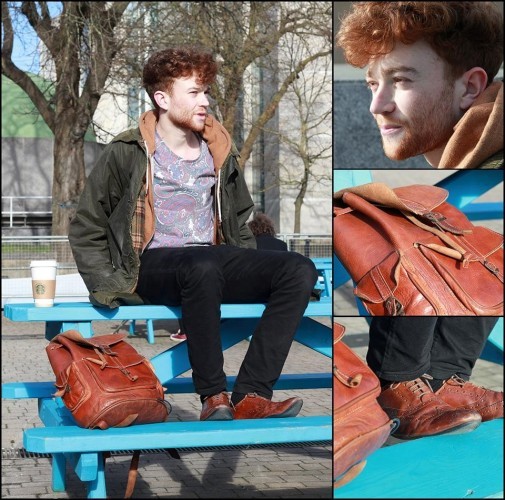 We spotted Sam on Valentine's Day, and asked him what sort of style he would like to see on the opposite sex on a date: "If I were to go on a Valentine's date, I would wear a Tweed jacket and a bow tie. With girls, I think style of substance. They should look sophisticated and not over the top."
Coat - Vintage shop in Totness

Top - Topman

Hoody - Primark

Jeans - Zara

Shoes -Topman

Bag - Etsy - Morocco
Charlotte Madgwick 3rd Year Architecture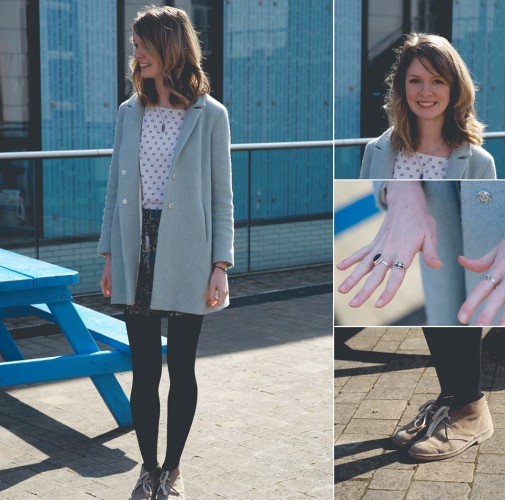 Charlotte's adorable shoes are from a recent course trip to Florence. She says her favourite thing about Spring style is that she can toss aside her only coat and enjoy time outside, just like she did during her Architecture sports day in Central Park this week!
Coat - Topshop

Top and skirt - Urban Outfitters

Tights - H&M

Shoes - Florance, Italy

Necklace - A present from Brighton

Rings - A collection from her grandmother, Switzerland and Croatia
Michael Atayero 1st Year Civil Engineering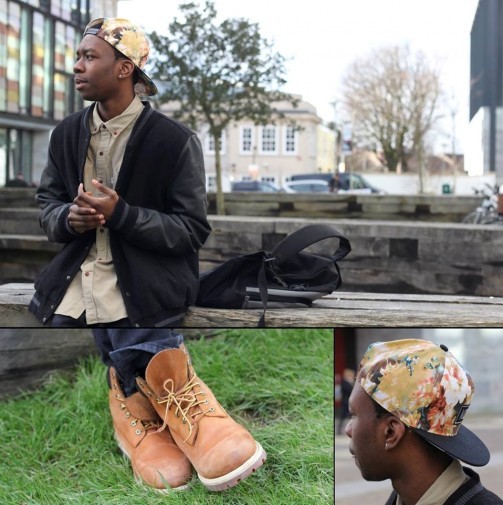 We asked Michael what sort of style he would like to see on a date with the opposite sex, and he said: "If I went out for dinner, I would like my date to be looking sophisticated. Heels look classy, but not over the top make up-wise.'"
Shirt: Levi

Undershirt: H&M

Jacket: Burton

Jeans: Blue Inc

Shoes: Timberland

Cap: Paper-root

Bag: Reebok
Meng Zhao 3rd Year 3D Design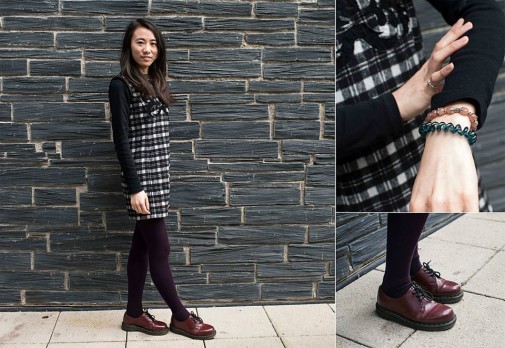 When we asked Meng what her plans were for Easter, her face lit up with a bashful and nostalgic smile. Like many foreign and exchange students, home feels like a far-away dream. Meng plans to spend her Easter at home in China with her heavily missed boyfriend and equally missed family and friends.
Dress: Korea
Top: Primark
Tights: H&M
Shoes: Doc Martins
Necklace: Valentines present from boyfriend
Tom Horsfield 2nd Year Geology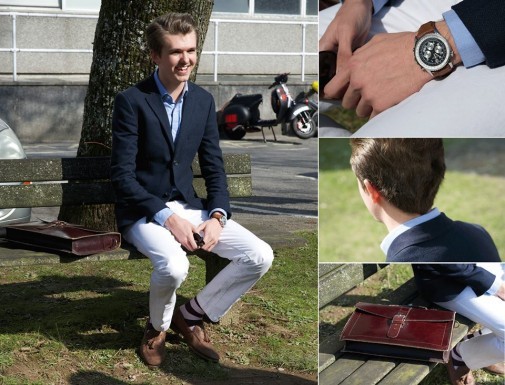 Tom stood out to us because of his wonderful Gatsby-inspired style. The second year recently went down to Royal William Yard to treat his mum to lunch (what a gentlemen!)
Blazer: Topman

Shirt: TM Lewin

Trousers: Jack Wills

Shoes: Kurt Geiger

Socks: Crew Clothing

Watch: Rotary

Sunglasses: Gant

Bag: Vintage
Elise Wilkes-Brand 1st year Masters in Architecture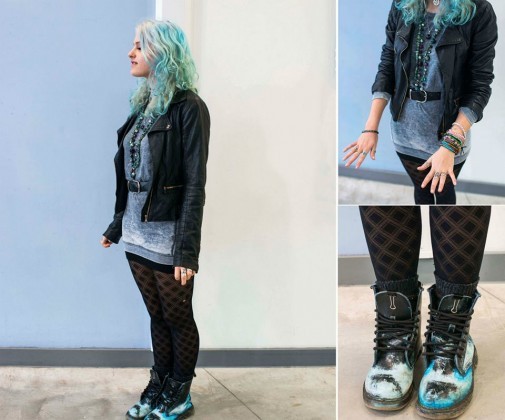 Elise revealed that her Doc Martins are in fact home-styled, and were originally white; she added different types of paint to create the effect. She also is planning on changing her hair colour in the Spring for a more natural look.
Jacket: Vintage

Top/dress: New look

Tights: Primark

Shoes: Doc Martins (home styled)

Jewellery: a combination of collected birthday presents, EBay splurges and the occasional bike chain!
Check out more Plymouth University Style from The Knowledge Student Newspaperhere: