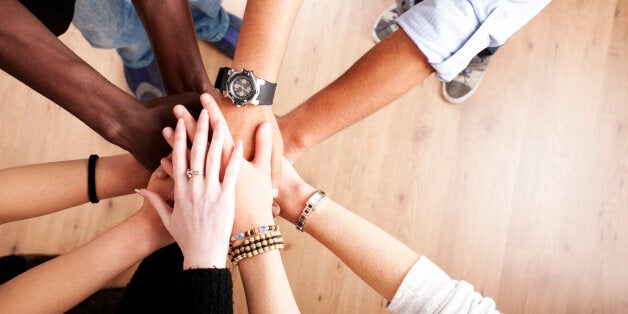 Nearly two weeks ago, I began a programme run by the Taylor Bennett Foundation that sets out to equip six graduates from a BAME background with the skills and training to progress in the PR and Communications industry. One thing that has been helpful to hear from different organisations involved in the programme is advice relating to how to land your first job in PR and communications. For the most part these fall in to five key areas:
What harm is there is showing enthusiasm about the role you are applying for and the company you are hoping to see yourself in? For some graduates looking to work in this industry comes down to knowing how to toe the line between expressing genuine passion and doing the most is challenging.
However, industry experts have made it clear you cannot assume that by simply sending an application or turning up to an interview, that your desire to work in this industry will be immediately understood. As long as it is genuine and in the appropriate setting, showing your passion is welcomed. But be prepared to back it up. Have you researched the organisation? Do you know what services and sectors they work in? Do you know how the organisation is structured? Do you know who their clients are? And if so which ones do you like and how do you see your skills being of value to the work they do for them?
2. .... And be interesting
Do not under any circumstances leave your personality and the things that make you unique at the door. Fitting in to an agency or in-house team requires some understanding of how an organisation operates. But increasingly a diverse range of ideas and people of different backgrounds is in demand within the industry. Trying to communicate to diverse audiences, about diverse products and services requires diverse thinking from within PR and communications teams. If you have an interest that makes you different on both a personal and professional level then be sure to mention it in an application. It may be the very thing that asks you to get involved in a certain project or give client teams the context they don't have about markets they are targeting.
One of the biggest competitive advantages one PR and communications team can have over another is people. So people that are constantly informed about what is happening in the world are going to be looked upon favourably. It is not just the political agenda, but also business news directly connected to their clients. It's also worth reading around the PR and communications industry. Have their been any interesting appointments? Is there any breaking news within the industry? Have any regulations around the practice been updated?
Don't forget to advocate for yourself. It is important that you find ways to navigate through the 80-100 CV's and cover letters that get sent everyday. It could be taking a direct approach by email the MD of a firm or writing a handwritten cover letter. These things will get you noticed. Tying in with being interesting, lay plain what it is you have to offer. Show your interest in a long-term view by asking questions about career progression when you get to the interview stage.
5. Once you do get that job...
Ensure that you are person to be relied on and that you are professional. Respect different viewpoints, be confident and try to offer your help wherever you can. Ask intelligence questions and remember your capacity to deliver. Don't take on too much if it means a reduction in quality. Finally, be yourself - everyone else is taken!