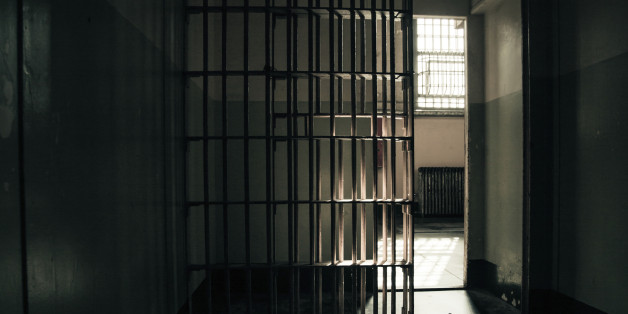 fhogue via Getty Images
For many Syrians, the fate of their loved ones remains unknown. Families are forced to wait in suspense to know whether they should grieve, or hold onto slivers of hope that the ones they love are alive.
Since the beginning of the 2011 uprisings, tens of thousands of Syrians have been disappeared by the regime. Men, women and children have vanished in Syria at the hands of the Bashar al-Assad regime. Families desperately investigate for any information about their loved ones. They suffer for years without any news.
The Assad regime refuses to disclose the names of many of those it has detained, or acknowledge how many are being held prisoner.
Many Syrians I've met say that the worst part is not knowing. I've met mothers who cling to hope that they will one day see their son; wives who refuse to grieve until they have exhausted all possibilities; children who are missing one or both of their parents and pray they will return. Some sift through photographs, such as in the Caesar files, to try and identify one of the thousands of emaciated, tortured bodies. It is absolutely devastating to find out the fate of a loved one in this crude fashion -- but at least their fate is then known, and the family can stop searching.
For the disappeared who are still alive, they must face the horror of Syrian prisons and informal detention facilities. There, they are subjected to brutal torture. Thousands have died in custody within those walls.
We can only imagine what inhumane conditions await the disappeared at these prisons. Detainees describe overcrowded cells, torture, psychological abuse, malnutrition. Women are subjected to rape and torture as well, as we've seen this year in a new report by Lawyers and Doctors for Human Rights. Amnesty's report earlier this year discovered mass hangings and extermination at the Saydnaya prison.
Today is the International Day of the Disappeared. Every year, the international community recognises the numbers of people still missing in conflicts worldwide. When it comes to Syria, we can't even fathom how many tens of thousands have been disappeared by the regime, or the vast number who are missing for other reasons. Almost every Syrian I have met has a friend or family member who has vanished.
These flagrant human rights abuses have caused untold human suffering, fueled grievances and division, and silenced thousands of voices advocating for an end to the conflict, for political change and for a brighter future for Syria.
The UK believes there needs to be a transition away from the Assad regime to a government that can protect the rights of all Syrians. We call on the regime to release all those it has illegally and arbitrarily detained. This is a crucial step to building an inclusive process to enable a political settlement to end the conflict.
The Assad regime is responsible for the vast majority of human rights violations and abuses in Syria. Yet accountability is blocked, by repeated uses of the veto in the Security Council. These vetoes serve to create a sense of impunity for the most serious human rights violations.
We must challenge impunity. The UK will continue to do our utmost to hold accountable the perpetrators of all such violations and abuses, for there can be no enduring, sustainable peace without justice and accountability. We will play our part in the UN Security Council, the Human Rights Council, and continue to support the Commission of Inquiry and the new International Impartial and Independent Mechanism in their crucial work on accountability for those who commit these crimes.
But the suffering continues.
What is crucial in this crisis is the work being done by civil society, activists and journalists to monitor and document human rights violations and abuses. They work to shine a light on truth, and both record what has happened so it can be used in evidence in the transitional justice process, but also to confront the world with a tragedy that will not end.
The UK will continue to fight for justice for the Syrian people, and push for the release of detainees and for the Assad regime to explain the fate of those disappeared.