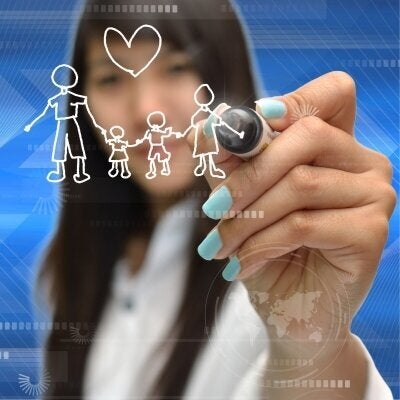 *Katie Hammond [2011] is doing a PhD in Sociology at the University of Cambridge, having completed an MPhil in Multi-Disciplinary Gender Studies. Her research looks at assistive reproductive technologies, the resulting markets, and their regulation. Picture credit: arztsamui and http://www.freedigitalphotos.net.
In countries all over the world, more and more women are postponing childbearing. In my research on fertility, the women who I interview frequently cite their age as a reason for difficulties in achieving conception and/or maintaining a pregnancy. Many point to career or educational goals as reasons for delayed childbearing. While infertility is caused by a variety of factors, age can certainly play a role. With age-related infertility on the rise, more and more, assistive reproductive technologies (ARTs) are being advertised as a solution. ARTs are technologies that assist in achieving and maintaining a pregnancy. ARTs, however, are a problematic medical solution to what, in many cases, is actually the result of a set of larger social problems.
According to the UK Office for National Statistics, the average age of mothers for first births in England and Wales is on the rise. In 2011, the average age was 27.9 years. Similar trends are evident in other European countries, as well as in Canada, the United States, and various countries in Asia. In Canada, for instance, 11% of first births occur in women aged 35 years of age or older. The rise of delayed childbearing has been in part responsible for an increase in the use of ARTs. The ART market is a thriving one. According to the European Society of Human Reproduction and Embryology, approximately 1.5 million ART cycles are performed worldwide each year. Among the most popular ARTs is in vitro fertilisation, which can be used to overcome female, male and unexplained infertility. A newer addition to the list of ARTs, oocyte cryopreservation (egg freezing), was just over a year ago declared by the American Society for Reproductive Medicine to no longer be considered 'experimental'. Egg freezing allows women to freeze their eggs for later use due to social or medical reasons. Unlike previous ARTs, egg freezing is promoted as a preventive technology that allows women to avoid age-related infertility, ideally, allowing women to prolong their fertility.
Why are women prolonging motherhood?
ARTs certainly have many advantages. They can allow couples to overcome infertility caused by a variety of reasons from premature ovarian failure to cancer treatment. They allow couples, who might not otherwise have been able to, to have a baby. They also help couples with genetic disorders conceive healthy babies. However, when it comes to many cases of age-related infertility, considering ARTs as a solution distracts us from the fundamental sociological question: why are women postponing childbearing?
While there are many benefits to ARTs, ARTs, like egg freezing, should not be seen as a solution to age-related fertility caused by postponed childbearing. They offer people a false sense of security in technology that cannot always compensate for the effects of ageing. They are invasive, risky and expensive. Their high price tags make them only really accessible to the people who are already more likely to have the flexibility and support at work to balance an early-stage career and children. ARTs take our focus away from deep-seated gender inequalities at work and in the home. They provide a medical solution to a social problem that can only truly be addressed through an ongoing commitment to bettering working conditions and gender equality at home.
Popular in the Community