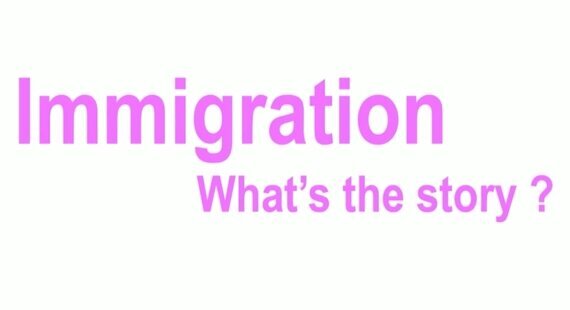 We are constantly told by the media and certain politicians that "Immigration is at the top of the people's concerns" by which I think they mean anti-immigration sentiment, not a balanced view which takes into account the pros and cons of immigration. However, when Show Racism the Red Card surveyed young people's attitudes in 2015 we found that when we asked them to list their main concerns that jobs, housing, education and the NHS all came ahead of immigration.
A strong argument can be made put that far from immigration being a "problem" it is part of the solution to providing better public services, construction and the private sector. In my opinion, the NHS needs more funding, not less migrant workers.
This indicates that public perceptions of immigration do not match the reality. In terms of jobs, areas with traditionally high levels of unemployment; the North East of England for example, have the lowest percentage of migrant labour: whilst London has the lowest levels of unemployment and is widely recognised as having the highest migrant population. Despite this misconception, and the existence of a number of studies which indicate that immigration to Britain has not increased unemployment or reduced wages, such negative attitudes persist and are 'real' to many people.
Based on the experiences of Show Racism the Red Card Education Workers, this is often also the case with regards to anti-Muslim prejudice, which is also fuelled by the media and the same political rhetoric.
Show Racism the Red Card work with young people in schools on a daily basis and our Education Workers have picked up a strong mood of anger amongst some young people towards "foreigners". We try to engage these young people in activities which help them to think critically about where these feelings come from.
Whilst I would dispute the fact that immigration is top of people's agenda, what is true is that anti-immigration sentiment is far stronger currently than pro-immigration arguments. Celebrating the benefits of immigration and the UK's long tradition of welcoming migrants is something we need to do more of. In the same way that Holocaust Memorial Day and Black History Month are now accepted as exemplar ways to educate about key issues of racism; we also need to look at innovative ways of celebrating the important contribution of migrants to our vibrant society.
If we regard 2016 as a year when events and circumstances helped create conditions which supported the development and acceptance of racist ideas, attitudes and actions, then in 2017 we must all ensure that we find ways to contribute towards a change in this narrative and shine a light on the many positive contributions of those who would be a target for negativity and hatred.