Engaging young people in local social action - such as volunteering - paves the way for a better future. It enables them to make a positive difference to their local community, as well as providing them with a platform to develop new skills, gain valuable experience, and grow into confident and socially conscious adults. That's why I am so proud that Beanstalk is marking the start of #iwillweek by pledging to engage 1,000 young people in local volunteering by 2020, through our new ReadUp programme.
#iwill is a UK-wide campaign that aims to make social action a part of life for as many 10-20 year-olds as possible by the year 2020. And from 21-25th November they're spreading the word about the benefits of youth social action and creating fresh opportunities for young people to get involved with volunteering, such as Beanstalk's ReadUp programme.
At Beanstalk we believe that young people have so many positive skills they can offer their community and children even younger than themselves. That's why we have launched our new ReadUp programme offering sixth formers the chance to provide one-to-one support to local primary school children who are struggling with their reading. Together they will read, talk and play games as a way of improving the children's reading ability and confidence and enabling them to reach for the stars.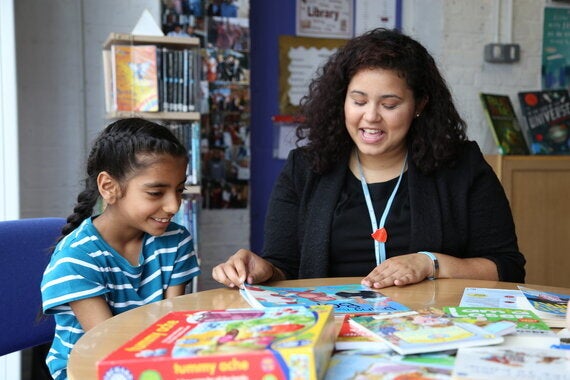 ReadUp is something that benefits everyone involved, however, as the students themselves are able to demonstrate their personal skills and gain volunteering experience. As a reward for improving their local community, each volunteer also receives a reference letter for work or university, and as an Approved Activity Partner for the Duke of Edinburgh Awards, it counts towards any DoE programme students are working towards.
Some of the sixth formers who've already get involved with the scheme are absolutely fantastic, I was recently talking to one of them - Nathan - who had this to say about his involvement as a ReadUp volunteer:
"After several months of being involved with ReadUp, I also came to notice improvements in my own abilities as well. As someone who was always very shy at school I noticed a great improvement in my own confidence, something I knew I needed to improve in order to become a teacher myself."
If your school or sixth form college has students that might want to become Beanstalk ReadUp volunteers please get in touch at www.beanstalkcharity.org.uk/readup or call 020 7729 4087 to find out more about the programme.