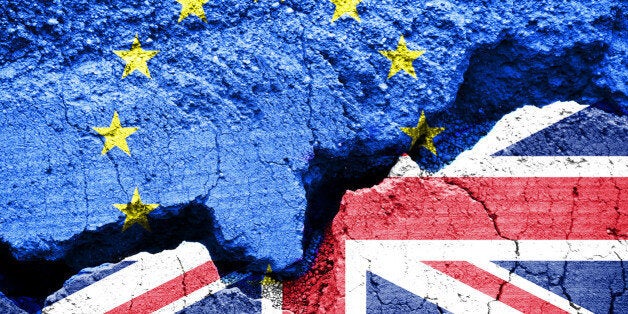 In the past few weeks the direction of Brexit has become a little clearer. The Prime Minister has begun setting out her agenda and there is much to be admired. There's talk of Britain becoming the world's greatest free-trader, outward-looking, a sovereign nation once again. This is all good stuff. Yet despite this positive groundwork, we remain in serious danger of missing out on the critical role that businesses must play if we are to make Brexit a slam-dunk success. And that worries me. A lot.
Back in early 2013 I was sat around the Cabinet table. The economy was struggling to break free from the aftermath of the Great Recession. The previous quarter had shown negative growth. And, if the latest figure - due out that week - showed negative growth, then we were back in recession. The talk was of a triple-dip. Things were looking grim.
George Osborne addressed the Cabinet. "Colleagues, we've cut corporation tax, reduced business overheads, moved up the league table of the best place to do business in the world and slashed red-tape. If there is anyone around this table who can think of what else we should be doing to get this economy moving, then please speak up?". No one spoke. The mood was particularly glum.
In fact, we need not have been quite so worried. Later that week the GDP figure turned out to be positive. Then a further revision of the stats revealed that we had never, in fact, even entered a double-dip recession, let alone triple. And growth has never stopped since.
Whereas in France, the newly elected President was spending his first years deliberately punishing business with punitive tax rates, here in the UK we had thrown up a big sign saying 'we're open for business'. Nevertheless, it still took around three years to see the fruits of that pro-business environment. But once that turnaround had begun, the new jobs have simply never stopped coming. As a result, we have become the jobs capital of Europe.
And then there was Brexit.
Let me be clear. Although I didn't vote for Brexit, I have long felt extremely sceptical about Europe's overbearing influence on all that this country does. So I am more than happy for us to Brexit and, as far as I'm concerned, it can be as hard as you like. But it has to be a Brexit in which the ability to still do business, generate jobs and create wealth is placed front and centre. At the moment, I'm finding the signs are mixed to say the least.
For example, think of the time it has taken just to get to a (non)decision on vital airport expansion. The good news is that we are about to get a long-overdue announcement. The bad news is that MPs are not going to be asked to vote on building this most critical infrastructure for another year and a half. As aircraft circle in holding patterns over London - full of frustrated business people - this is quite the wrong message to be sending the world. Not to mention the additional noise and pollution experienced on the ground. There can be no justification for this delay. With the SNP already having pledged their support for Heathrow, uncertainty should be removed. A vote could take place by the end of this year - rather than stalling until the winter of 2017/18.
But this isn't just about the practical bits of infrastructure that I campaign for as Chair of the British Infrastructure Group of MPs (BIG), it is also about our tone and approach to business and enterprise.
I believe that it is completely unforgivable that there are big businesses out there not paying taxes in this country. The sight of large American corporations fiddling their accounts to divert profits rightly angers the British public. That is why the new Diverted Profits legislation is spot on. The deal is simple enough. Britain is a low tax, business friendly place to invest. But you must - and will now have to - pay your corporate taxes due here.
However, there is a fine line between talking tough about business responsibility and sending an inadvertent signal that you would really rather they weren't here at all - President Hollande style.
Yes, we should have workers on corporate boards, but we also need to remind business why Britain is still one of the most flexible places on earth to build a business and create jobs. Yes, we should nurture home grown talent, but floating ideas about forcing companies to list foreign workers in their Annual Reports really isn't on.
If there is one thing that all businesses crave it is certainty. Yet, Brexit unavoidably generates uncertainty. And whilst Theresa May rightly says it's our job to make a success of leaving the EU, this will be far easier to achieve and much more prosperous to experience, if we send an unequivocal message that Britain remains fully open for business. That was hard enough to achieve as we fought our way out of recession. It will be tougher still as we negotiate our way out of Europe. The Prime Minister should start by instructing her ministers to switch tone and emphasise our unremittingly business-friendly attitude to their creating the jobs and wealth that our country needs.
A version of this first appeared in The Times.
Popular in the Community