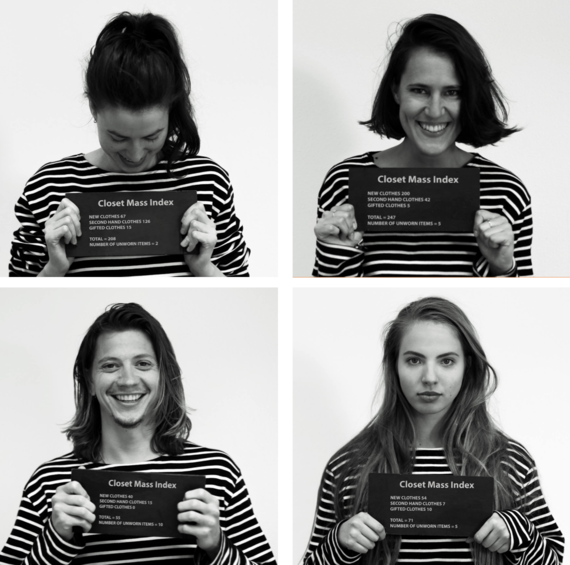 Fashion students join forces to call for a transformation of the industry at large.
'I'm so sick of the word sustainability'
'I want to be proud to work in this industry'
'Why are we causing long lasting damage with short lasting trends?'
The fashion industry has come under increased scrutiny and hot criticism. As the second most polluting industry in the world, after oil, and in the wake of the Rana Plaza collapse, the consensus continues to grow; fashion needs to change how it operates, and fast.
As this change bubbles just below the surface, education must step up to the plate and acknowledge the profound moral responsibility it has in shaping the future of fashion.
Despite its dubious reputation, fashion has a magnetic pull, and each year thousands of hopefuls apply to fashion universities, eager to be a part of the thriving $1.5 trillion USD industry.
There is an undeniable pressure on universities to ensure that graduates are fully equipped to step into the commercial world of fashion. However, today, more than ever, fashion universities must ensure that they are not training students for, what many perceive as the sinking ship that is 'business as usual'.
Education can no longer shy away from the vast and damaging impact the industry has and must equip the next generation of fashion professionals with the values, perspectives, knowledge (and audacity!) needed to mend this ship we have set sail on, or to build a smarter, vehicle for change. While education traditionally reflects and echoes what is happening in the industry, it must now critically react and work against it and lead us toward a fairer fashion future. This means calling into question basic assumptions around the logic of mass production and consumption, the role of the designer in society and our predominate definitions of 'value'.
Questioning the logic of mass consumption and production
Our endless cycle of consumption has led us into a major economical and ecological crisis. At this point we might well question the need to make more at all. Can design and craft be taught in other ways? Is a 6 piece collection necessarily needed to graduate?
Too often, a fashion student's relationship with waste begins in the classroom; process books, portfolio's, sketchbooks, toile after toile after toile. These methods, can beget a mindset which instills habits that are hard to shake. The relentless pace of the industry is also often mimicked by universities, with many projects lasting an intense 4-5 weeks. With such a quick turnaround, the depth of research and development as well as quality of execution can be compromised.
At the latest Beyond Green symposium in Amsterdam, AMFI graduates Zil Vostalova and Tamara Koch shared their insights on a 'phygital' way of working; moving between the physical and digital worlds. The Amsterdam Fashion Institute has embraced this approach by teaching students to digitally render their designs, using advanced 3D modelling programmes such as Clo3D and Lectra, therefore massively displacing production waste.
Creating value, not products
An estimated 80% of a product's environmental and economic costs are committed by the final design stage, before production even begins. We must teach designers to design with intent, and purpose; asking not only what mark they are making on this world, aesthetically, but also, what positive environmental and social mark they are making. The next generation of makers must think systemically, considering and facilitating a product's end-of-life, and viewing them in terms of material cycles, not one-off-trend items destined for the trash heap.
A holistic approach to fashion education
A student's connection with the industry begins long before they enrolled as a fashion student. It begins the minute they invested their pocket money in their first 'fashion' item because of want rather than need. We do a grave disservice when we do not directly address the dual role we play, as both designers and as consumers.
It is this belief that bred the activist collective 'HELLO-GOODBUY', which functions as a support system for fellow fast-fashion swallowers who want to pull their heads out of the sand and move towards more thoughtful consumption. The collective encourages members to take a long hard look at their buying habits and commit to a 4-part consumer manifesto.
'I became a different person. Because I faced myself, I faced my behaviour and I understand what to do now.' - Emilija Bertašiūtė, AMFI management student
Students themselves recognise that this is a conflicting and difficult transformation for educational institutes to undergo. "On the one hand they do want to go in that direction, and on the other hand it is an unpaved path...how to guide such a process?", one AMFI student and Hello-Goodbuy activist, Karlijne Opmeer explained.
It is critical for the next generation to be actively engaged in this topic, and an open line of communication is needed between education and industry. With this in mind, 150 AMFI AMFI students joined forces with 150 leading industry players including G-star, H&M, Tommy Hilfiger, VF corporation, the Sustainable Apparel Coalition at the latest Beyond Green, to design new solutions for the age-old problem of textile waste.
In a two hour, fashion hackathon during Beyond Green, curated teams worked together to create innovative business models, strategies and designs for Orta Anadolu, Mud Jeans, Boer Group and The Next Closet.
Although it is yet unclear what these current industry players will do to make the changes necessary, one thing is certain, the next generation of fashion professionals understand the urgency for change and we, as educators, must prime them to act.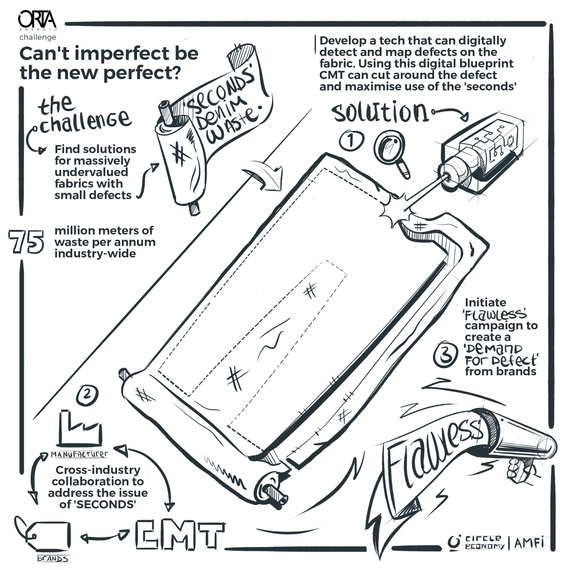 Related