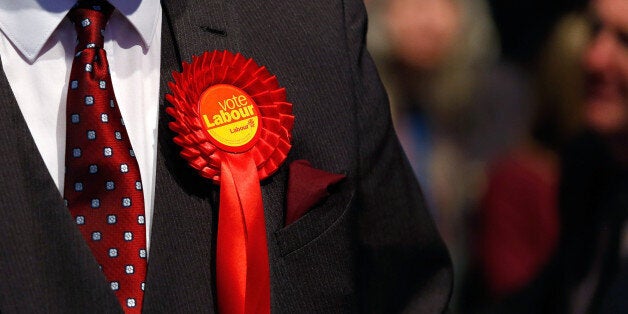 You'd never guess it from the mainstream media, but the business people I talk to tell me they are becoming increasingly worried about the direction the British economy is taking after seven years with the Conservatives in charge, and they find much in Labour's manifesto to like.
Business people are concerned at the Tories' failure to tackle some of the fundamental underlying problems in the British economy. These include the productivity gap - we lag behind Germany and the USA by 30% in what is produced by the average worker; the fact that we don't pay our way in the world - a persistent trade deficit of around £100billion a year with more money flowing out for imports than we earn from our exports; real wages falling behind inflation; dangerously high levels of household debt ; and above all, our failure to invest enough in the infrastructure and skills that are vital for future job creation.
Unsurprisingly, most businesses want what every voter wants: better education for a skilled and creative workforce; better healthcare with fewer sick days lost; better roads and public transport to get people to and from work and to deliver products and services; better digital infrastructure and lower energy prices to support the high-tech jobs of the future; and above all, better wages - because low paid and insecure consumers do not buy as many goods and services.
The organisation I lead, Labour Business, has been engaging with businesses - small, medium and large, across all sectors, up and down the country - over many months, and these are the concerns we have heard time and time again. We are affiliated to the Party, but independent of it - the oldest, largest, and only business affiliate, established by Harold Wilson in 1972. We have been encouraged to reach out to business by Labour's Shadow Treasury and Business teams, and we have fed our findings into the manifesto-making process.
I believe that Labour's manifesto captures the aspirations of many in the business community in the following key statement: "Labour understands that wealth creation is a collective endeavour - between workers, entrepreneurs, investors, and government. Each contributes and each must share fairly in the rewards."
Although Party members seldom see themselves in this way, I believe that Labour is the natural party of business. For a start, we are the country's largest political party, with more than half a million members, and we almost certainly have more business people in our ranks than any other political party in Britain. Our members own or run small businesses, work in medium and large sized companies, and hold senior management positions throughout the business community. It is simply untrue to suggest that the Tories are the only party of business.
Labour's economic and business policies are aimed at creating better jobs and greater shared prosperity through a partnership between government, businesses and workers. In a business context, serving "the many and not the few" is more than a slogan: it means tackling inequality and poverty - not just because they are the source of many social ills, but because they undermine economic stability and cause economic damage growth.
The business leaders I talk to get this. They understand that their businesses flourish when their workers and customers flourish. A fairer and more equal society goes hand in hand with a more productive and sustainable economy.
While Theresa May boasts of providing "strong and stable" leadership, the economy she leads is anything but strong and stable. The reality is seven years with the Tories in charge has left the British economy weak and wobbly.
In a strong economy, living standards would be rising; but we know from the National Institute for Economic and Social Research and from the Institute for Fiscal Studies that British families will be getting poorer over the next few years in the wobbly economy presided over by the Tories.
In a strong economy, people would have high skilled well paid jobs. In a wobbly economy, millions of the new jobs that have been created under the Tories are low paid and insecure.
In a strong economy, we would be able to give the NHS the funds it needs to cover rising demand from the growing number of older people and the cost of new drugs and treatments. In a wobbly economy, the NHS is being squeezed.
In a strong economy, we would make sure education was well funded. It's a vital part of our economic future, the foundation stone of prosperity and stability for British business. In a wobbly economy, school budgets are being cut, forcing head teachers to axe staff and raise class sizes.
Business people are also worried about the Tory muddle over Brexit. They are fearful of losing access to the single market and the customs unions as a result of the UK falling off the cliff edge implicit in Theresa May's assertion that "no deal is better than a bad deal." They are also worried about her promise to cut net migration to the "tens of thousands". Michael Fallon told Newsnight that they hadn't costed it. Now there's a surprise! As John McDonnell pointed out, it's one of 60 promises that aren't costed in the Tory manifesto. But the independent Office for Budget Responsibility has done the figures. They reckon a cut from 273,000 now to 185,000 by 2021 would cost nearly £6 billion because the tax take would go down and there'd be higher proportion of non-working people in the overall population.
And the double whammy for businesses is that they would be at the bureaucratic sharp end of trying the implement the policy.
Some in business, of course, oppose our proposed increases in the taxation of corporations and wealthier individuals, and our proposed extension of stamp duty to cover a wider range of financial transactions. But I am convinced that these changes are vital to our goal of reducing inequality in order to create greater shared prosperity. Moreover, I believe that many people in business recognise that it is Labour that has the better answers to solving Britain's chronic economic problems in the longer term, and they accept that a relatively modest additional contribution to our tax base will ultimately lead to a stronger economy as well as a fairer society - for the benefit of the many businesses, not just the few.
That's why Labour is the natural party of business.
Hamish Sandison is Chair of Labour Business
Related