It's been another bumper crop of children's books this spring, ranging from inspiring and informative non-fiction titles to storybooks filled with wonder, humour and important life lessons for little ones. Here are twenty of the best this season.
Lots: The Diversity of Life on Earth by Nicola Davies and Emily Sutton (Walker £12.99)
A beautifully illustrated and environmentally important book about the interconnectedness of life on Earth. Packs a subtle emotional punch through fascinating snippets of information, and the final page will bring a lump to your throat.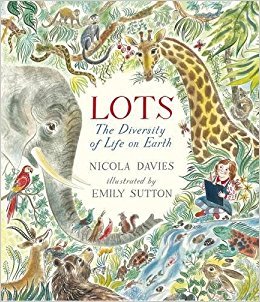 Photo credit: Walker Books/ Emily Sutton
Grandad's Secret Giant by David Litchfield (Frances Lincoln, £11.99)
David Litchfield won the Waterstones Children's Book Prize with his gorgeous debut The Bear And the Piano. Now he's back with Grandad's Secret Giant, a heartfelt story about difference, acceptance and kindness. The illustrations are luminous, packed full of colour and a sense of wonder.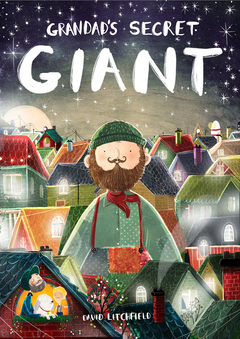 Photo credit: Frances Lincoln Books / David Litchfield
The Story of Space by Catherine Barr, Steve Williams and Amy Husband (Frances Lincoln, £12.99)
A brilliantly clear and perfectly pitched account of the universe, from the moment of the big bang to life on earth in the present day.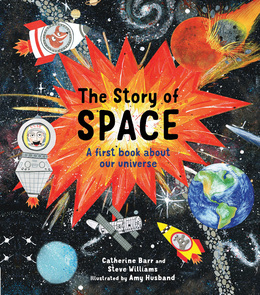 Photo credit: Frances Lincoln Books / Amy Husband
Mango and Bambang: Superstar Tapir by Polly Faber and Clara Vulliamy (Walker, £8.99)
Every child's favourite tapir is back for his fourth outing with another gorgeously heartwarming set of tales. In this quartet of stories, Bambang's naughty tapir cousin Gunter makes a welcome return, accompanied by Vulliamy's enchanting illustrations.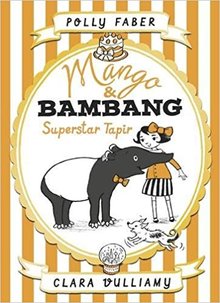 Photo credit: Walker Books / Clara Vulliamy
Women In Science: 50 Fearless Pioneers Who Changed the World by Rachel Ignotofsky (Wren & Rook, £12.99)
With a two-page spread dedicated to each biography - ranging from ancient Greece to the present day, from mathematicians, astronomers and physicists to chemists, geologists and astronauts - Women in Science features the pioneering women who have so often been airbrushed from history. An imperative addition to any child's library.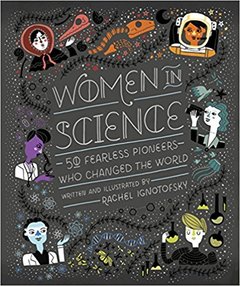 Photo Credit: Wren & Rook Books / Rachel Ignotofsky
I Love You (Nearly Always) by Anna Llenas (Templar, £12.99)
Anna Llenas' last book with Templar, The Colour Monster, was a wonderful exploration of human emotion. Now she's back with another joyously inventive pop-up book about love that's as visually playful as it gloriously heartfelt.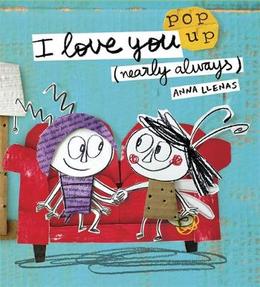 Photo credit: Templar Books / Anna Llenas
Sunk by Rob Biddulph (Harper Collins, £12.99)
Rob Biddulph is another former recipient of the Waterstone's Children's Book Prize for Blown Away. Now Penguin Blue is back with another funny and charming rhyming tale about pirates, friendship and teamwork.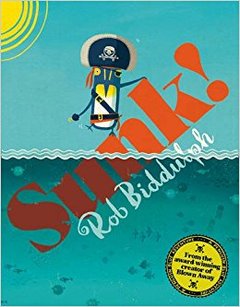 Photo credit: Harper Collins Children's Books / Rob Biddulph
Also an Octopus by Maggie Tokuda-Hall and Benji Davies (Walker, £6.99)
Postmodern children's picture books are a rarity, but Also an Octopus is a stroke of genius - a story about storytelling featuring an octopus, a ukulele, a helpful rabbit and a spaceship, all delightfully illustrated by the uber-talented Davies.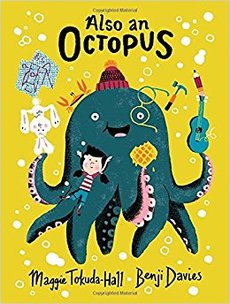 Photo credit: Walker Books / Benji Davies
Labyrinth by Theo Guignard (Wide Eyed, £12.99)
14 mazes, all intricately designed - from seascapes to ancient ruins - and with numerous elements to spot along the way, Labyrinth is a brilliantly interactive book that will keep children - and grown-ups - focussed for hours.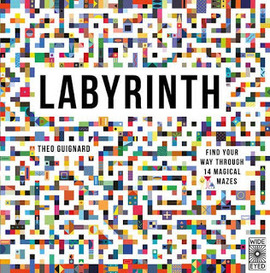 Photo credit: Wide Eyed Books / Theo Guignard
The Night Gardener by the Fan Brothers (Frances Lincoln, £12.99)
A little boy wakes in his orphanage one morning to discover that someone has sculpted beautiful animals from trees. With illustrations full of warmth and an intricate attention to detail, this is a heartwarming story about community, friendship and the healing power of nature.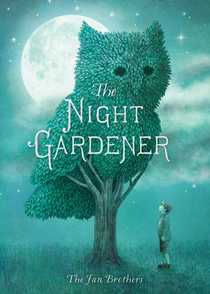 Photo credit: Frances Lincoln Books / Terry Fan & Eric Fan
The Big Book of Beasts by Yuval Zommer (Thames and Hudson, £12.95)
With fascinating facts about animals - from why bears like honey to why wolves howl at night - this playfully illustrated book by Zommer will have kids both intrigued and amused.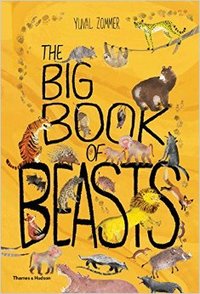 Photo credit: Thames and Hudson / Yuval Zommer
Henry and the Yeti by Russell Ayto (Bloomsbury, £6.99)
Henry believes in yetis. His father, his teachers and his classmates do not. So when Henry embarks on a yeti expedition, he's a laughing stock at school. But when Henry makes a discovery, it's he who has the last laugh.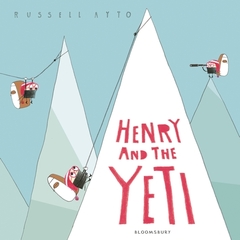 Photo credit: Bloomsbury Children's Books / Russell Ayto
The School of Music by Meurig Bowen, Rachel Bowen and Daniel Frost (Wide Eyed, £14.99)
A brilliantly comprehensive book about all aspects of music, from instruments and musical styles to music theory, how composers work and how performers combat nerves. The book is structured into three "terms" but it's one children will dip in and out of for years.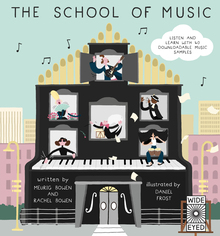 Photo credit: Wide Eyed Editions / Daniel Frost
The Lost Kitten by Komako Sakai (Gecko, £11.99)
This heart-warming tale about a little girl and her mother who take in and care for a sickly kitten is both strikingly illustrated and sweetly moving.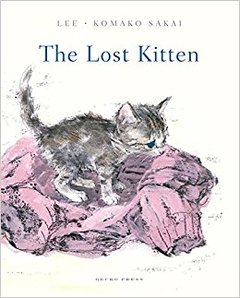 Photo credit: Gecko Press / Komako Sakai
The Sheep Who Hatched An Egg by Gemma Merino (Macmillan, £6.99)
Merino has made a name for herself with quirkily illustrated tales about self-fulfilment (see the brilliant The Cow Who Climbed a Tree). Her latest offering is another funny and charming story about vanity, friendship and realising what's really important in life.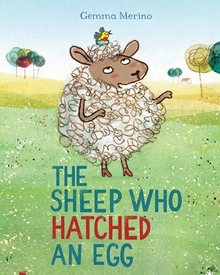 Photo credit: Macmillan Children's Books / Gemma Merino
A Funny Thing Happened At The Museum by Davide Cali and Benjamin Chaud (Chronicle Books, £8.99)
A hilarious story about an unconventional school trip to a museum where volcanoes erupt, dinosaur skeletons are knocked over (and incorrectly reassembled) and famous artworks are given surprising embellishments. Kids will love the high-spirited story and fun illustrations.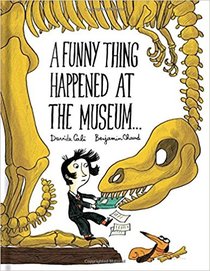 Photo credit: Chronicle Books / Benjamin Chaud
The Royal Rabbits of London by Santa Montefiore, Simon Sebag Montefiore and Kate Hindley (Simon and Schuster, £6.99)
When a shy rabbit hears of a plot to embarrass the Queen, he must find courage he never knew he had to help foil the plan. A brilliantly paced, energetic and exquisitely illustrated story about courage, empathy and family.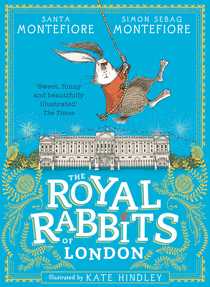 Photo credit: Simon & Schuster Children's Books / Kate Hindley
The Everywhere Bear by Julia Donaldson and Rebecca Cobb (Macmillan, £11.99)
Another winning rhyming book from the queen of children's verse, about a class teddy bear that gets lost, sensitively illustrated by the talented Cobb.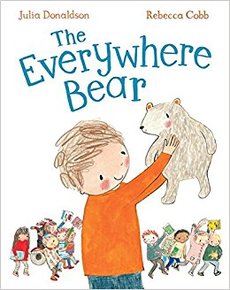 Photo credit: Macmillan Children's Books / Rebecca Cobb
Alphamals A-Z by Graham Carter (Big Picture Press, £10.99)
There are numerous A-Z of animals books on the market, but the arresting illustrations in this, combined with the lyrical poem about each animal makes this one a special addition to the genre.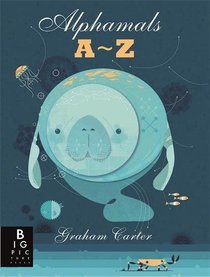 Photo credit: Big Picture Press / Graham Carter
The Street Beneath My Feet by Charlotte Guillain and Yuval Zommer (words and pictures, £14.99)
A double-sided fold-out book that delves underground to reveal everything that happens beneath our feet, both in the city and the countryside. Playful, informative and with fabulous illustrations by Zommer.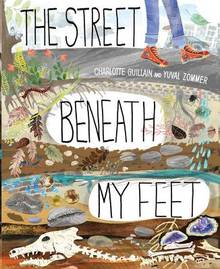 Photo credit: words and pictures / Yuval Zommer
This post has been published on The Huffington Post's blogging platform. The views and opinions expressed in this blog are those of the author and should not be taken as those of The Huffington Post. The Huffington Post does not allow bloggers to acquire products, access or accommodation for review in the site's name.