It's been another stellar start to the year for children's picture books. Here are twenty of the best that would made great additions to the bookshelf of any child, school or library.
A River by Marc Martin (Templar, £12.99)
Marc Martin is quickly establishing himself as a supremely talented author-illustrator. A River is a beautiful meditation on imagination and landscape that reveals hidden visual treasures on every fresh reading.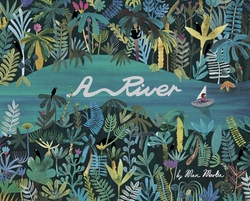 The Detective Dog by Julia Donaldson and Sara Ogilvie (Macmillan)
A new book by Julia Donaldson is always a cause for celebration, and this latest offering is set to be another classic: a heart-warming celebration of books, libraries, reading and friendship, it's got all the trademark poetry Donaldson is renowned for, vibrantly brought to life by Ogilvie's illustrations. A sure-fire hit.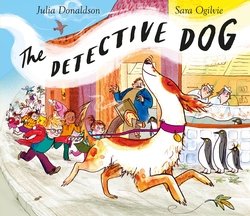 Gaston by Kelly DiPucchio and Christian Robinson (Simon and Schuster, £6.99)
Gaston is a dog who doesn't look or behave like his brothers and sisters. One day in the park, two mothers realise there's been a terrible mistake in puppy-swapping. A charming and endearing tale about nature, nurture and the truth about belonging.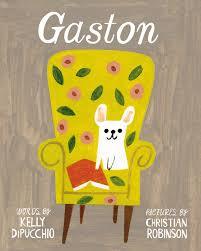 Mango and Bambang: Tapir All at Sea by Polly Faber and Clara Vulliamy (Walker, £8.99)
A bit of a cheat, this one, as it's a storybook rather than a picture book, but it's so good I couldn't possibly leave it out. Last year's first outing for Mango and Bambang introduced us to a brilliant modern heroine and her best friend - a tapir. Now they're back with four more adventures that are filled with equal amounts of charm, humour and pathos. Beautifully illustrated by Vulliamy in a striking red-and-white palette, this is a wonderful fictional friendship destined to become a modern classic.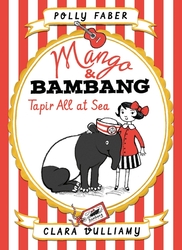 Quick Quack Quentin by Kes Gray and Jim Field (Hodder, £11.99)
The partnership of Kes Gray and Jim Field has produced two of the best picture books in recent years: Oi Frog and How Many Legs. Now they're back with this entertaining and educational tale about a duck who's lost his quack and needs to go in search of the letter A to find it. Perfect for children learning to read, write and spell.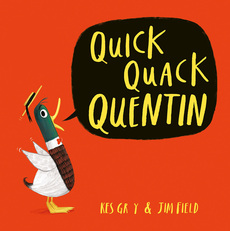 Petunia Paris's Parrot by Katie Haworth and Jo Williamson (Templar, £6.99)
Spoilt little rich girl, Petunia Paris, has everything she could possibly want. So when the parrot she's given for her birthday refuses to talk, she has to find out why. Quirkily illustrated, this is a sweet and uplifting story.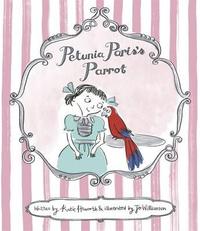 Before I Wake Up by Britta Teckentrup (Prestel Publishing, £9.99)
Teckentrup is one of the most prolific illustrators on the picture book scene. This beautiful meditation on a little girl's dreams is the perfect bedtime read.
Where's the Starfish? By Barroux (Egmont, £6.99)
This visually impactful wordless picture book highlights the dangers of polluting our oceans, while providing a fun, Where's Wally? challenge for readers.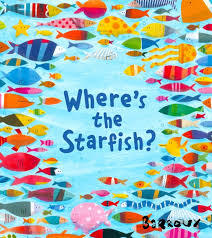 Tidy by Emily Gravett (Two Hoots, £12.99)
Pete the badger is determined to tidy the forest. But when his tidying goes a little too far, he needs his friends to help put it right. Another sure-fire hit from Kate Greenaway winner Gravett.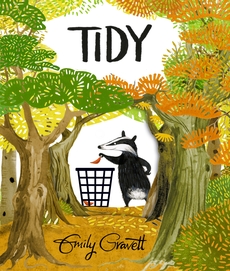 Little People, Big Dreams: Frieda Kahlo / Coco Chanel by Isabel Sanchez Vegara, Eng Gee Fan and Ana Albero (Frances Lincoln, £9.99)
These biographies of two of the twentieth centuries most iconic figures are brilliant introductions to their lives and works. Strikingly illustrated, they're superb first biographies for younger readers.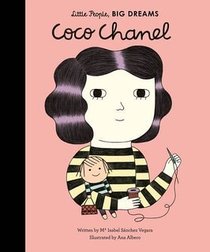 There is a Tribe of Kids by Lane Smith (Two Hoots, £12.99)
A beautifully illustrated and poetic journey through the natural world, to discover groups of animals in oceans, rainforests and jungles. Mesmeric.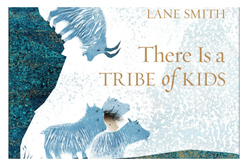 Can I Eat That? By Joshua David Stein and Julia Rothman (Phaidon, £10.95)
A playful and quirkily illustrated book about the foods we can eat - and those we most definitely cannot.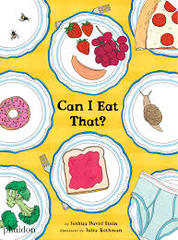 Nibbles: The Book Monster by Emma Yarlett (Little Tiger Press, £11.99)
Nibbles is a very naughty monster who keeps eating his way through classic tales from Goldilocks to Jack and the Beanstalk. Beautifully produced with cut-outs and peep-throughs, it's a worthy successor to Yarlett's fabulous Poppy Pickle.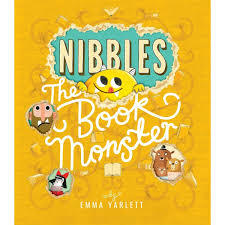 Near, Far / Now You See Me, Now You Don't by Silvia Borando (Walker, £8.99)
These wordless picture books play with the reader's perception of distance and colour, and are both strikingly illustrated and fun to read - a worthy addition to the Minibombo book stable.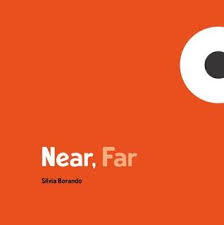 Albert's Tree by Jenni Desmond (Walker Books, £11.99)
Albert the bear emerges from hibernation to find his favourite tree, only to discover that his tree is crying. A gorgeous tale of friendship and sharing.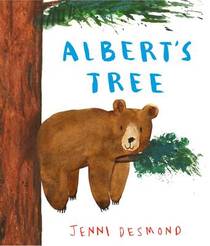 Outside: A Guide to Discovering Nature by Maria Ana Piexe Dias, Ines Teixeira do Rosario and Bernardo P Carvalho (Frances Lincoln, £18.99)
A comprehensive guide to the outside world, filled with ideas for activities, probing questions about nature and an abundance of beautiful illustrations.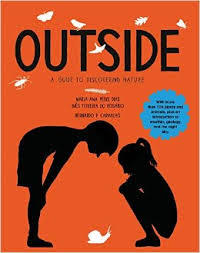 The Great Fire of London by Emma Adams, Fiz Osborne and James Weston Lewis (Wayland, £12.99)
This strikingly illustrated account of the Great Fire of London brings an iconic story to younger readers with both clarity and drama.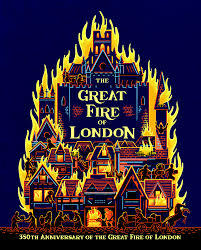 Winnie-the-Pooh by AA Milne and EH Shepherd (Egmont, £8.99 / £5.99)
Egmont have an embarrassment of riches on offer to celebrate the 90th anniversary of the first publication of Winnie-the-Pooh. Not only have they reissued have all the books in gorgeous new hardbacks - both the stories and the poems - they've published some of the individual stories in beautiful cloth-bound covers. A collector's treat, and the perfect present.