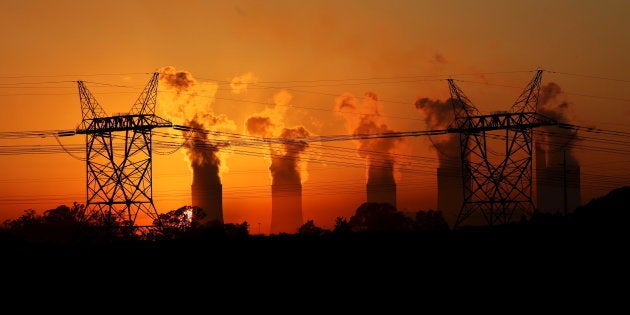 When jobs and vested interests collide: we cannot afford to prop up the dying coal sector
The truth about coal is not pretty. The coal sector has undeniably been the backbone of the South African economy for over 100 years, but that does not mean it creates decent jobs, nor does it mean that we can or should rely on this sector in the future. In fact, the coal sector has always failed to internalise workers' rights to health and workers' rights to decent pay.
This sector exploits not only the people who work in it, but also surrounding communities who live with the toxic pollution from coal, but often have no access to basic services like water and electricity. The coal sector loots the country's natural resources with impunity, using massive amounts of scarce water to "wash" the coal itself, resulting in water wastage and pollution. While coal mines often receive priority access to water, the surrounding communities have none.
This is an industry which for years has denied that climate change is happening, and refuses to accept that in the face of catastrophic climate change we cannot continue to exploit our coal resources – some coal must be left in the ground. This is the same industry that receives substantial government subsidies and incentives to exist, yet the irony is that most of the coal produced is exported to other countries, with only the dirtiest coal being burnt in South Africa to produce electricity.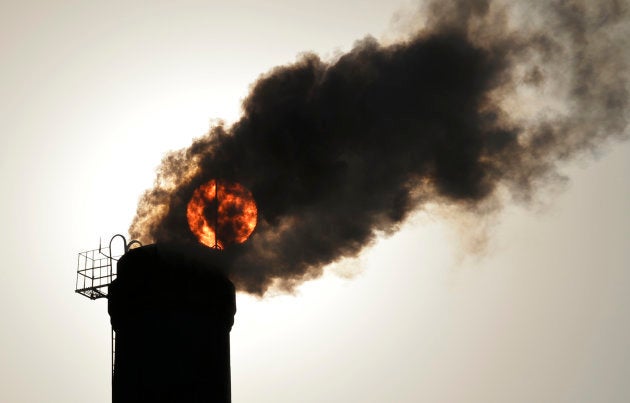 It is inconceivable that labour organisations such as the National Union of Metalworkers of South Africa (Numsa) should be attacked for doing what they are designed to do, which is to protect workers rights. As an important part of society, labour's concerns must not go unheard. There is, however, an important difference between protecting workers and protecting an entire sector at all costs.
Last week Greenpeace was compelled to respond to the news that Transform RSA and Numsa were taking the Minister of Energy to court at the 11th hour to prevent the signing of R56-billion worth of renewable-energy independent power producer (IPP) projects. We called the steps being taken "sabotage" of renewable energy in SA, in an effort to protect the dying coal sector.
In an economy gasping for growth, it seems impossible to understand why an important union like Numsa would block investment in SA and work to protect coal jobs. The devil is in the details here, though – because Numsa is protesting against private renewable energy, while pushing for socially owned renewable energy instead.
The key here is 'decent work', and instead of blocking renewable energy, labour organisations should be focusing on directing a plan for the just transition away from coal and towards renewable energy.
Greenpeace believes that the renewable energy IPPs absolutely should be signed, but we also believe that they are only one small part of the puzzle. We have long campaigned for Eskom to change its business model and to shift new investments into renewable energy instead of the toxic coal that it is almost entirely dependent on. We have also long campaigned for the barriers to rooftop solar to be removed, which would allow communities, schools, churches, households and businesses to benefit directly from the promise of renewable energy.
Decentralised renewable energy is clearly a solution for people who don't yet have access to electricity. Greenpeace Africa fully supports that. We also believe that we should be supporting renewable energy by growing our renewable energy manufacturing industry in the country, which would allow us to become a leader on the African continent, exporting to other countries who also want to leapfrog dirty development.
The important role of labour organisations, especially given the high rates of unemployment and the struggle for workers rights in SA, is clear. But it is important that labour is progressive in protecting workers; it should not be a case that "there must be work, and any work will do". Our mothers and fathers, sisters, children and brothers deserve more than this. The key here is "decent work", and instead of blocking renewable energy, labour organisations should be focusing on directing a plan for the just transition away from coal and towards renewable energy.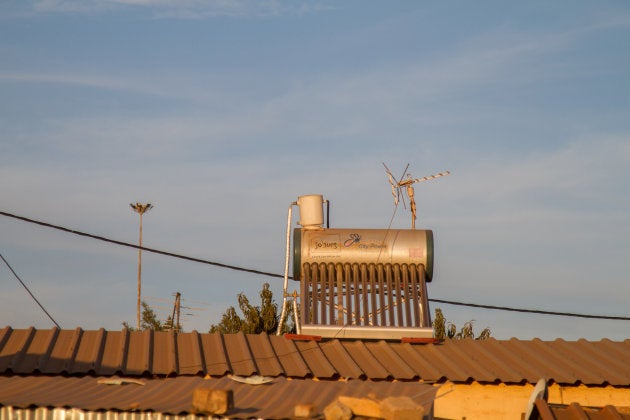 We live in an increasingly carbon-constrained world, and we cannot pretend otherwise, given the reality of climate change. The current water crisis is a clear indication of what climate change can mean in South Africa, and of the urgency to act on climate change – the just transition is inextricably linked to this.
Never has there been a time where technological, environmental and socioeconomic disruptions coincided to lead to greater possibilities for social and environmental justice. The focus on renewable energy is a no-brainer; we just have to work together to make renewable energy transformative, and to make sure that opportunities emerge for workers and society that would never materialise in the coal sector.
The coal sector has long been dominated by vested interests, and newer vested interests, including the Guptas, have over the years surfaced at unprecedented levels. The connection between the corruption and fiscal crisis at Eskom and the role the coal sector has played give any informed citizen the chills.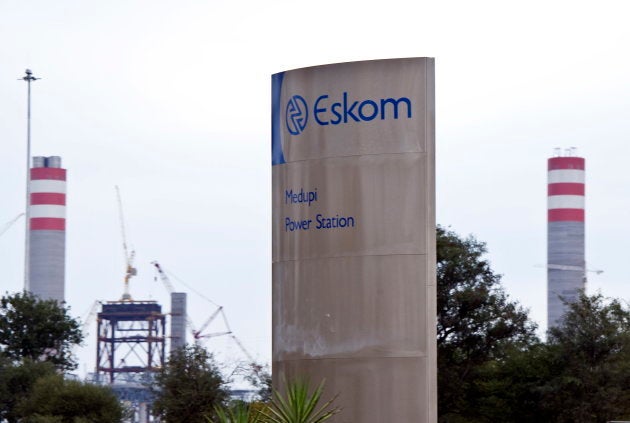 If the transition is going to be just, it means creating opportunities and programmes for reskilling and upskilling of workers, and ideally creating the conditions for workers to own the 21st-century renewable energy sector. Of course, it will take labour, civil society, the private sector and government working together to realise a just transition.
For the transition to be just, there is no doubt that it must be people-centred – and that means energy democracy must be prioritised. We can and must do better when it comes to renewable energy in South Africa, but unlike the coal sector, the power is in our hands - and even more so the unions' hands - to shape the sector, instead of sabotaging an opportunity for decent employment and socioeconomic transformation. We must be up to the challenge.
Happy Khambule, senior political advisor for climate and energy, Greenpeace Africa