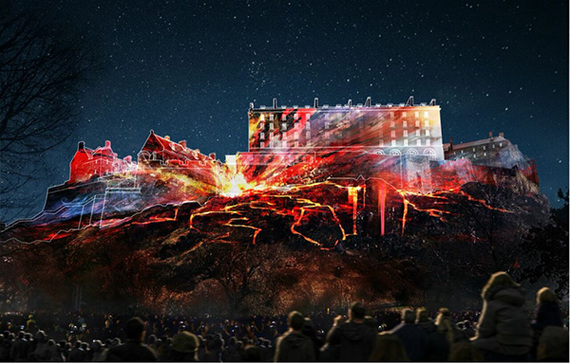 Today the world's biggest art festival hits Edinburgh's gardens and closes for three weeks! The city's population doubles in size as people from all over the world flock to the streets and the various festival venues. The streets are filled with performances and exhibitions, actors arrive at bars in their outfits post performance and bars and clubs are open late - 3 am and 5 am.
The two largest festivals out of Edinburgh's four events are: the Edinburgh Fringe (the largest arts festival in the world) and the Edinburgh International Festival, which have been around for 69 years and run from 5-29th August. Edinburgh also shares its space with the Edinburgh Book Festival (13-29th August) and the Politics Festival (18-20th August).
So hop on that plane, train or car and head to Edi this month! Edinburgh is always magical either in rare moments of sunlight or cast in a hazy harr. But it's during the month of August and December that the city really comes to life. The village-like feel of the city grows to an eclectic bohemian mecca.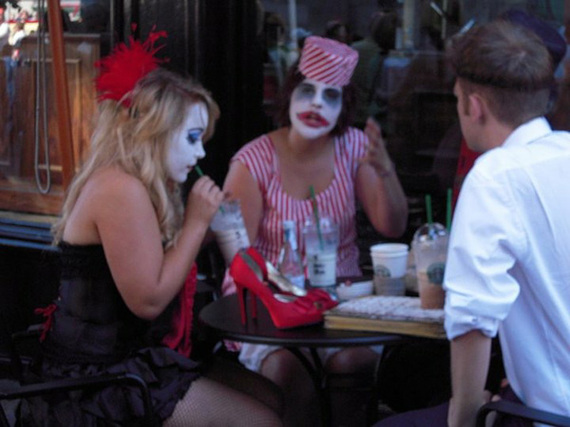 With all the events happening in the city, it can be pretty overwhelming to find a show for a night out with friends or family. You can always pick up the free booklets for the Edinburgh International Festival, Edinburgh Fringe and the Edinburgh Book Festival around shops (including book shops) in the cities and for those serious festival goers, prepare to dedicate a morning over a coffee in a cafe to properly digest all the info.
If you don't have the time to review the listings but want some recommendations, have a look at some of my favourite events and shows. As someone who's gone to seven Edinburgh festivals, here are my recommendations for those who want to dabble in the fest while enjoying all else that Edinburgh has to offer. These are perfect top ups to your long weekend in the city.
Check out your Edinburgh festival recommendations. Also note that on Aug 8-9th, the Fringe offers a 2 for 1 ticket deal on most performances:
Comedy
Axis of Awesome: Won't ever not stop giving up
£12/£10 concessions/2 for 1 deal 8-9th August
I'm not usually one to get behind a singing comedy performance as I find them usually forced or flat. But there's a reason why this Aussie group is always coming back to the Edinburgh Fringe - they are a riot! They work with the audience and come up with clever little pop culture references and puns. I'll definitely be heading back to see them this year.
Dance
Ceilidh (Scottish folk dancing)
August 5-6, 8, 10-13, 15, 17-20, 22, 24-27
£8/ £6 concessions/ £5 family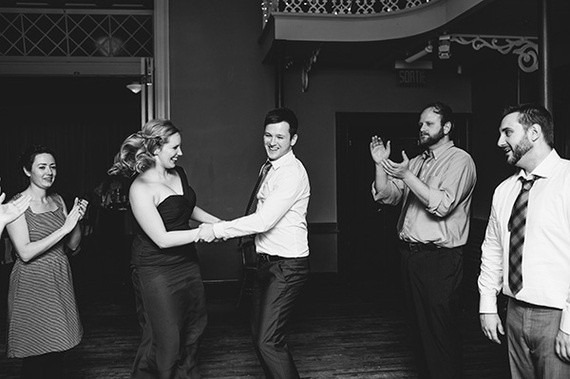 You can't visit Scotland and not do a ceilidh (pronounced kay-lee)! While you're in Edinburgh for the festival, head to a ceilidh for some live Scottish folk music, laughter and two hours of cardio.
It doesn't matter if you can dance or not or even if you've never done a ceilidh. Everyone at any age is encouraged to join. A caller will instruct everyone in a very informal setting on the dance moves. And once the music begins, you enter into a whirlwind of laughter and missteps. Definitely a must do for friends, families and partners.
Guru Dudu's Silent Disco Walking Tours
August 5-7, 9-14, 17-21, 24-28
£15/£10 concession and family booking
Made popular in the Netherlands, this is always a unique night out with friends or family. You're given a set of headphones with a minimum of two channels playing different songs from the evening's DJs. Choose the one that makes you dance mad shapes and laugh at your friends as they're dancing to different rhythms. When you pull off the headphones - it's a club full of silence, except for the shouts and claps to silent beats.
So if the above sounds fun and you want to give silent disco - the Edinburgh Fringe offers a slight twist on the traditional silent disco. Try this walking tour where you see sights around the city, while listening to commentary on your headset with spontaneous high tempo music from the 70s-noughties and join in on flash mob dancing through the city.
Events
Deep Time: Light show at the castle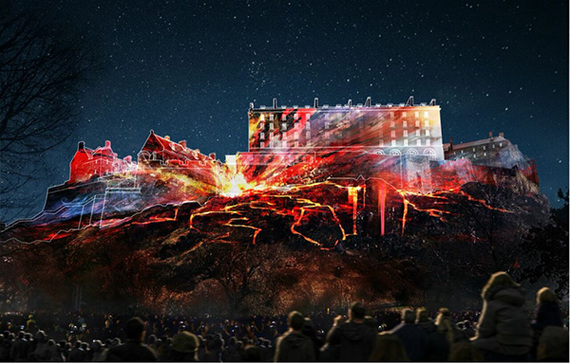 Part of the Edinburgh International Festival, this outdoor, public artwork will incorporate animation, lighting and music to bring the viewer through 350 million years of Edinburgh's history.
This light and music show on the castle will be to a specially compiled soundtrack by Scottish band Mogwai and is produced by Tony Award-winning 59 Productions, which created the Harmonium Project at last year's International Festival.
This is a free event but there are only a very small number of tickets available on Saturday 6th August if you collect in person at The Hub Castlehill from 10 am. It's first come, first served and a limit of 2 tickets per person. So make sure you get there early to avoid disappointment.
£25-£39 for standard seating, £199-£460 for bespoke packages
August 8, 15, 17-19, 22-26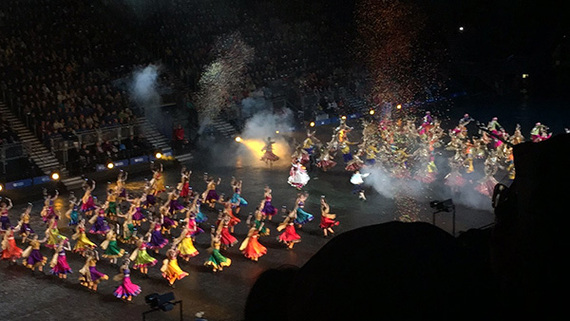 Another uniquely Edinburgh experience is viewing the famous Royal Edinburgh Military Tattoo with the stunning Edinburgh Castle jutting from the cliff as a backdrop. With performers from over 48 countries the show combines precision marching, bands, drill teams, light show, dancing, singing, pipers and more.
This year the Tattoo's theme is "Tunes of Glory" and will pay tribute to The Queen's 90th birthday. Book now to avoid disappointment. This is very popular event and standard tickets go fast. This is also an outside performance and umbrellas are not permitted in the stands. The show will often go on in the rain so be sure to bring ponchos (sold at the show), raincoats and dress appropriately (wearing layers, scarfs and hats).
Museum After Hours: Friday Fringe Takeover
Fridays from 12-26 Aug 2016
19:30-22:30
£18/£16 museum members and concessions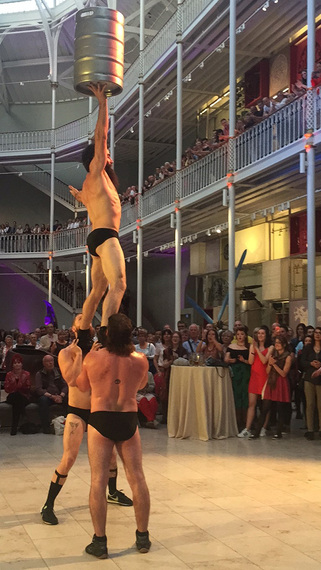 So I don't know about you but I've always wanted to spend a night in a museum. And while I may not get my wish just now unless I want to be arrested, the Museum Lates come pretty close to that childhood wish.
The National Museum Scotland is set in the middle of old town - a block south of the Royal Mile. Every quarter throughout the year it holds Museum Lates that's themed to the special exhibition of the moment. See my previous post here for more information. But during August, it holds three special festival themed nights - Museum After Hours: Friday Fringe Takeover. Held over three Fridays, the museum's stunning white Victorian beamed atrium hosts select Fringe taster performances, comedy, activities, bands, comedy while exploring the museum's exhibitions spread over many floors with a drink in hand from the museum bar.
Make sure you book your tickets soon though as this special event always sells out and it would be a true shame to miss it. This is one of my favourite events in Edinburgh and I highly recommend it to locals and visitors alike.
Theatre
August 5-15, 17-29
£14.50/£13.50 concessions and 2 for 1 prices on 8-9 August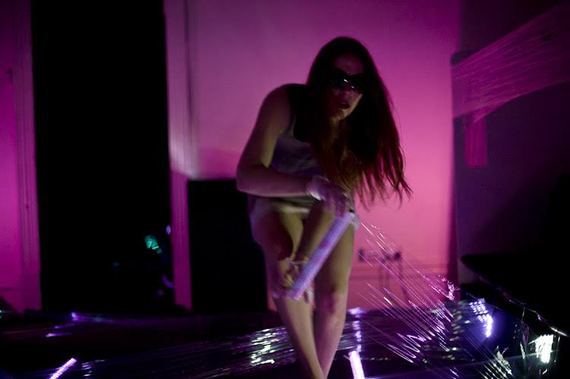 If you're looking for a unique theatre experience at the Fringe, look no further than the award-winning Cut. This one woman performance is back in Edinburgh for a second year in a row and will plunge you into a psychological thriller with a nod to noir. This is a fantastic sensory experience as you go on the ride with the play's protagonist. For more information, read my review here and make sure to book your tickets! Please note that this show has moments of total blackouts and may not be conducive to all audiences.
Cut photo credit: Gary Cockburn
Variety
6-30 Aug, 21:30
£15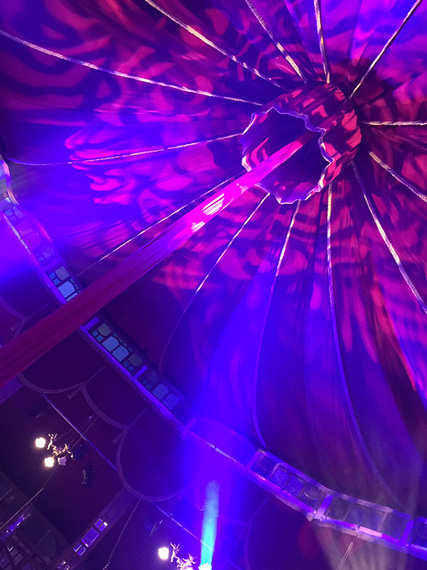 One night last year, my friend and I were eating dinner at one of favourite cheap and cheerful restaurants when the chef came around to our table and gifted us free tickets to a cabaret performance later that night at the Edinburgh Food Festival.
We headed to the speigeltent at a normally quiet university park square and were amazed for an hour by this troupe's acrobatic performances mixed with song, dance, burlesque and cheek. The talent is undeniable and they work well with the audience ensuring you walk out of the tent amazed.
Le Haggis is back for the Edinburgh Fringe this year and I would highly recommend for a night out with friends or your partner.