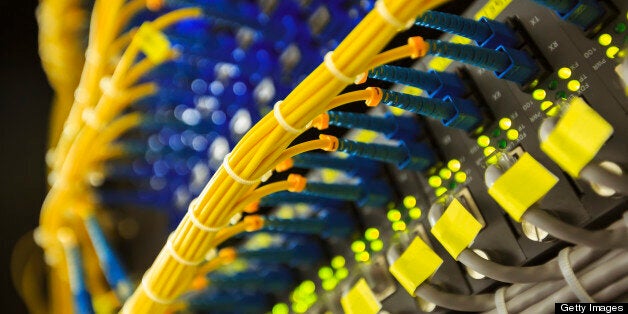 The Queen's Speech this week said that the Government would "continue to invest in infrastructure".
However, the fact is that the previous Labour Government had a target of ensuring that everybody had two megabits per second by 2012. The Conservative-led Government abandoned that target and probably will not achieve it until 2016. At the moment, 2.6 million households, mainly in rural areas, have no possibility of accessing broadband.
A further problem with the Government's approach is that they have prioritised speed over access. It is significant that the Government's super-connected cities programme, into which they have poured £150 million, has been challenged by some of the operators on state aid grounds as it is not clear whether the subsidy is needed to develop faster speeds in inner-city areas. At the same time, the Government are allowing a situation to continue in which 10.6 million people have never sent an e-mail and 16 million people have inadequate digital skills. My secretary says that it is quite clear that I am one of those people, but I do not think the problems I face because of my lack of digital skills are nearly as serious as those faced by many of our constituents. When the Government try to make it compulsory to access universal credit online, they will come up against a serious problem as many of the people involved will be precisely those who do not have the access or the skills.
The Government should be developing a strategy to get as many people online as possible. That means doing something much more energetic in the rural areas as well as helping people to improve their digital skills through training and education. We need to pause for a moment and consider that point. The Government are trying to do something in schools--although I do not think it is adequate--but if an adult does not have a job or if their job does not involve work in an office, it is difficult for them to learn those skills.
Furthermore, it is extremely expensive to be online. Ministers must face up to this point. It costs about £5 a week to have a connection and the kit costs a further £100. Meanwhile, the welfare reforms mean that I have constituents who are now expected to live on £20 a week; it is not sensible to say to the same group of people that they should prioritise spending £5 a week on an internet connection.
Another group of people who suffer from digital exclusion and this growing divide in our country are those who are disabled or who have learning disabilities, as we do not oblige the manufacturers of kit to make the kit accessible for them.
A Labour Government would switch half the money - £75 million - from the super-connected cities programme to a digital inclusion programme. On the basis of the experience in the previous Parliament, when we found that it cost about £30 million to get 1 million people online, that could help some 2 million people get online. It would be much better to use the money productively. It would have a much bigger impact than some of the infrastructure that the Government have been prioritising. There is no point in putting money to one side because of a legal challenge and not using it at all. It would be far better to help some of those people to get online.
Related