There are lots of things about a UK Christmas that inspire that fuzzy, festive feeling: shelves lined with mince pies, twinkling lights and glasses (and glasses) of mulled wine. But then again, hearing Shakin' Stevens at the supermarket once more might just prove enough to send you over the edge. If you think Boxing Day is about to become a little too literal when next at the shopping centre, it's probably time to think about changing things up. For that reason, here are some fantastic alternatives to spending Christmas at home. And yes, we know it's an expensive time of year; but there are some fantastic deals available in the low season. Check flight operator websites thoroughly and you can bag a last minute bargain - to take an example, cheapflights.co.uk could get you to Vienna and back for under £100 (and on that note, I'm off to book my break). Cheers!
Serene and Sunny: Cuba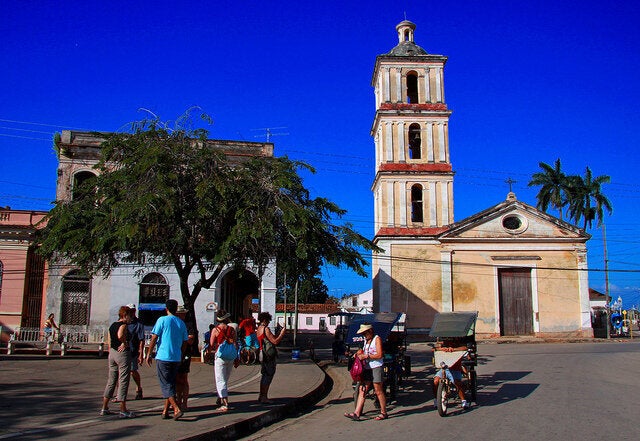 Cubans don't really do commercial Christmases (though they have embraced some festive fun since Castro permitted it in 1998); it's more centred on the religious significance, and spending family time together. Going to Midnight Mass on Christmas Eve is a wonderful and welcoming experience, but lazing on the beach instead of the sofa is refreshing to say the least. If you do want to party, head to Remedios for Las Parrandas, a festival of floats and fireworks that takes place on Nochebuena (Christmas Eve). New Year's Eve is pretty wild - it coincides with the anniversary of the revolution - so string out your stay if you can.
Chilly but Charming: Vienna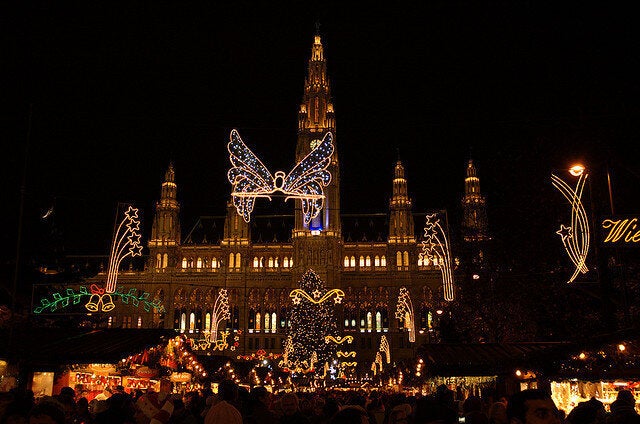 It might mirror our fair isles in terms of snowfall, but Vienna is effortlessly beautiful come Christmas; and its pretty markets usually kick off around mid-November, so you can fit in an early break if you can't bare to be without the Queen's speech. The area outside the Rathaus is lined with stalls selling food and trinkets (think fresh-baked gingerbread and mugs of glühwein, as you peruse handcrafted advent calendars), but trees decorated with candy canes are a staple around the city. Think traditional Christmas, but just that bit classier. Of course, wait until January and you'll have 300 balls to choose from: you'd better bring your glad-rags.
Wild and Wonderful: Rio de Janeiro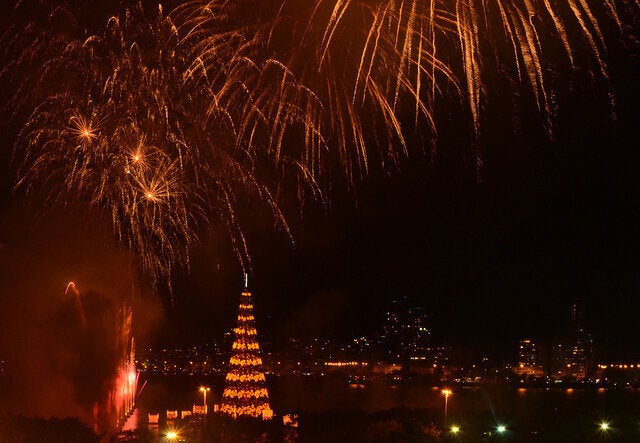 If you're done with spending the day parked in front of the telly, swap your Irish cream for a coconut water and join the Cariocas for Christmas. Rio has got the biggest Christmas tree in the world? The 85-metre high spectacle sits upon and illuminates the Rodrigo de Freitas Lagoon - as well as the Festival de Presépios, which sees artists compete to create the best representation of Jesus' birth. Numbering over fifty each year, these life-sized nativity scenes could keep you busy for hours. After Christmas Eve's dinner of Peru Assado - roast turkey but with pineapple or peaches - head down to the lagoon for a flurry of colourful fireworks.
Palm-fringed Festivities: Phuket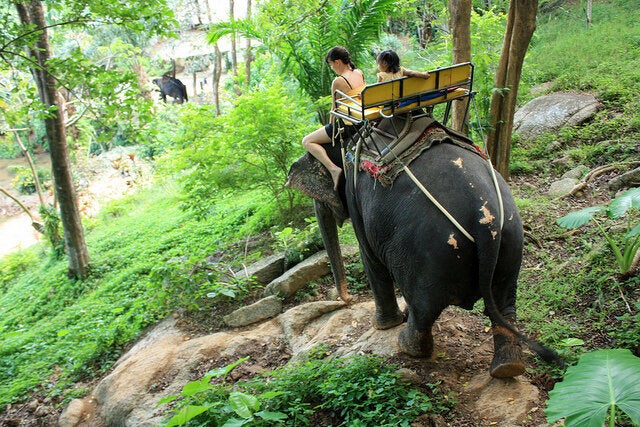 Elephant trek, Phuket © Iris
December is Phuket's high season, so you can expect sensational weather alongside a warm welcome. Though predominantly a Buddhist country, Thailand has nevertheless embraced this date with open arms: you'll be wished a merry Christmas, but have the luxury of everything running as usual. Christmas trees, festive tunes and santa hats will be spotted, and there are myriad options to choose from when it comes to a 'traditional' Christmas dinner: the Tudor-style Green Man pub should make you feel right at home! The only difference? You'll be able to swim in warm waters, kayak around caves, trek through jungles, and soak up hours of sunshine on those famed white-sand beaches. Bliss.
Fairytale Frost: Reykjavik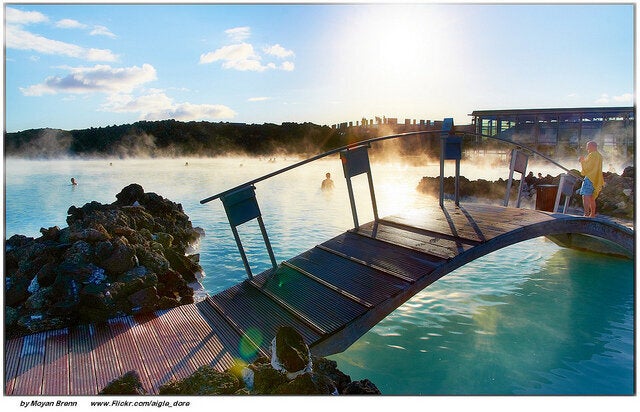 If your idea of a magical Christmas is white and wintry, look to Iceland. This is the ideal time to spot the Northern Lights, and in 2013, they're said to be more spectacular than ever. Whether by boat, jeep or bus, there are dozens of tours to choose from, and when you're back, you can tuck-in to some traditional treats: eat local Christmas Bread, or Laufabrauð, washed down with Icelandic ale, and give some putrid skate a go if you're feeling particularly traditional! As for activities, there are concerts for the cultured, glacier tours for thrill-seekers, and some 16 thermal pools - no doubt showered in snowflakes - for the downright mad.
Shopping and Sights: New York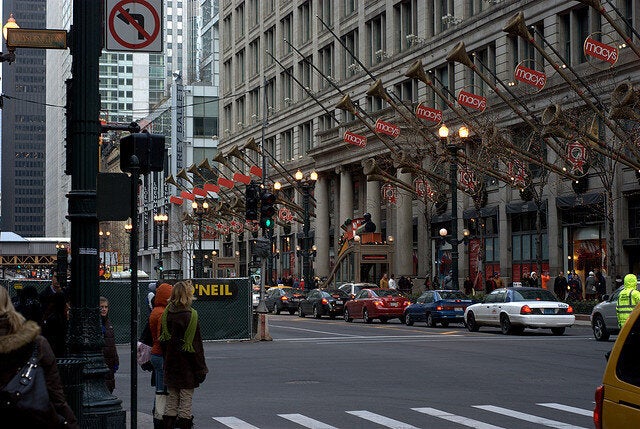 While it'll certainly be cold, sporting baubles as big as melons, there's no denying New York is an iconic Christmas destination. And it doesn't have to be expensive: even admiring the window displays along Fifth Avenue is a worthwhile experience. Of course, if you do have cash to flash, the Big Apple has plenty to offer: ice skating in Central Park, world-class productions of The Nutcracker, not forgetting those incredible toy stores. Two shops not to be missed are FAO Schwarz and Macy's: in the former, you can make like Tom Hanks in Big and jump on the enormous floor piano, while in the latter you can meet the elves at Santaland.