 Most articles touting the excellence of spring time travel cite affordability as their main reason for doing so. While cheaper prices certainly tempt us into holidaying a little earlier than usual, there are myriad of better reasons to jet off during these months of plenty: an absence of crowds makes visiting European cities a pleasure; temperatures neither too cold nor too hot make for the best sightseeing conditions in North Africa; and Costa Rica transitions from its dry to wet season, ensuring luscious greenery without torrential rain.
The best reason for travelling during spring, however, has got to be its natural beauty. As Mother Nature bursts onto the scene once more, parks overflow with blooming flowers, baby animals frolic and play, and otherwise unassuming landscapes are set ablaze with colour. Needless to say, this makes for some pretty superb opportunities when it comes to photography. So here are our top five Springtime destinations; not because they're cheaper, cooler or less crowded from March to May, but because this is when they're at their most naturally dazzling.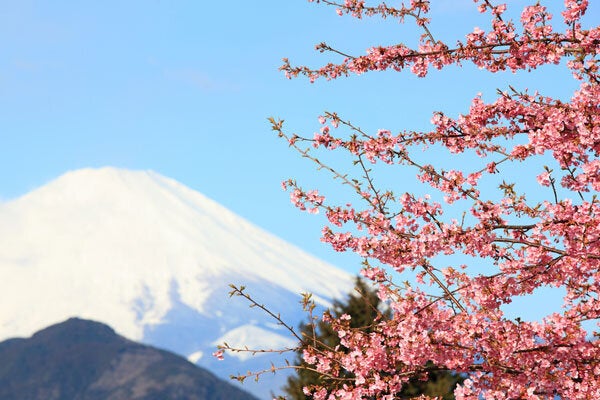 When cherry blossoms come into full bloom in Japan, it seems nothing else on earth can compare. You see, the pale pink hues of these fragile flowers only last for a matter of weeks - usually during late March or early April - making the spectacle all the more splendid. If you're lucky enough to see a trip to Japan on the horizon, there's no better spot than Fuji-Hakone-Izu National Park. Home to the majestic, snow-capped Mount Fuji, it's an area of vast, deep lakes, tumbling waterfalls and even the odd thermal, hot spring. And seeing its volcanic landscapes strewn with lavender and rose petals? It's spellbinding. Check out this guide to find out when and where to see cherry blossoms at their best.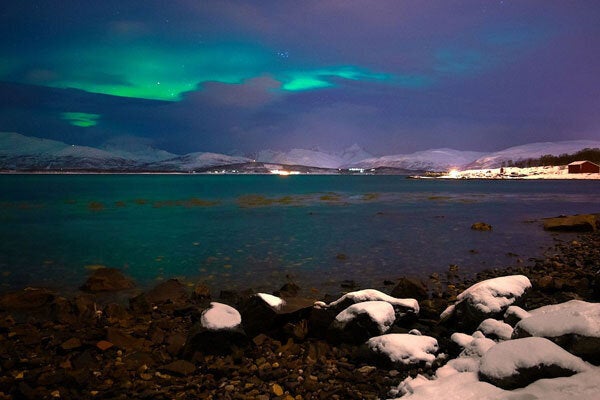 Onto another of the world's natural wonders, and this time it's the Northern Lights. Visible when solar particles meet the earth's atmosphere, they - oh, who are we kidding? The science behind them doesn't matter to most of us; it's the mystery and unpredictability which makes them all the more beautiful. Opportunities to see the Aurora Borealis - so named after the Goddess of the Dawn - continue well into late March and early April, so now's the time to start planning if you've missed a sighting thus far. While they're visible from Sweden, and sometimes even Scotland, our traditional chalets in Northern Norway offer some of the best vantage points in the Northern Hemisphere.
High Atlas Mountains, Morocco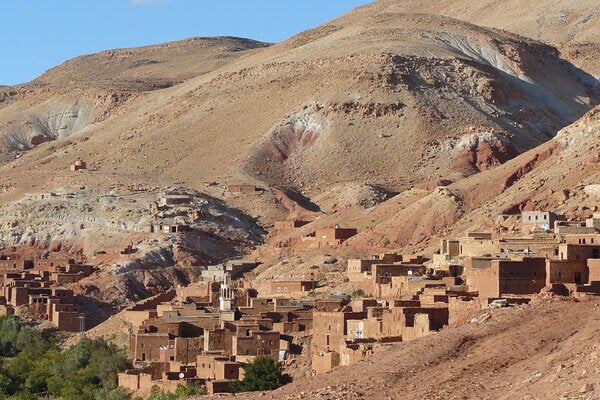 Remote village in the mountains © jonl1973
Spring in Morocco heralds clear skies and warm sunshine, so it's a great escape from the often still snowy conditions of the United Kingdom. That said, there's still snow visible on the peaks of the High Atlas Mountains, but the valleys below brim with green barley and white almond blossoms. HomeAway's houses in Berber villages such as Asni offer spectacular panoramas of the Toubkal Massif - the tallest peak in the country - whilst the dramatic foothills surrounding Ouirgane lie just an hour's drive south of Marrakech. While offering opportunities to go river rafting, hiking and cycling, this untamed part of Morocco is also easily reached.
Waterfalls, Yosemite National Park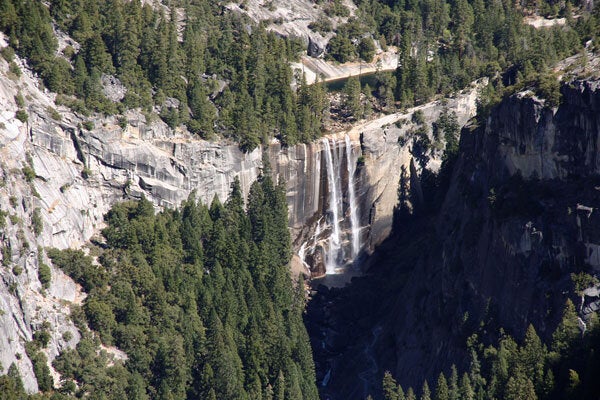 Waterfall in Yosemite National Park © Redeo
Home to over 750, 000 acres of truly wild, untamed landscapes, Yosemite National Park is a place everyone should aim to visit once. After all, it's known for a number of amazing natural wonders: from its granite cliffs and Giant Sequoia groves to its clear, tumbling streams, this World Heritage Site houses a truly incredible diversity of life. During Spring, however, the park is at its best. From April, the days are warm and the evenings cool, so the crowds have not yet descended, but the onset of the Winter melt can only mean one thing: colossal waterfalls. At 739 metres, Yosemite Falls is the highest in North America, and a truly unforgettable sight.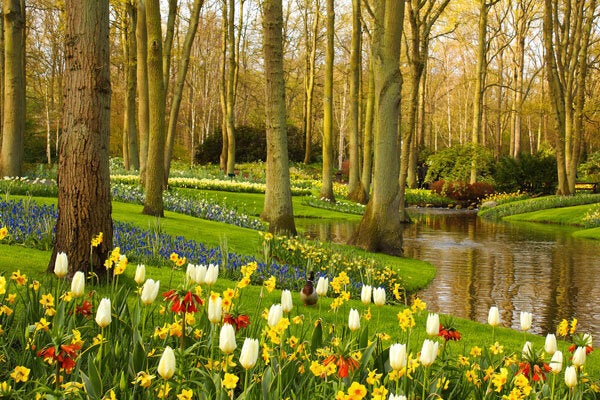 If you want to visit the Netherlands for its tulips, then there's no better season than Spring. From March to May, these iconic flowers light up the countryside in a rainbow of reds, creams, pinks and yellows; we've all seen them in photographs, but it's an other-worldly experience in person. Set against a backdrop of windmills and sparkling rivulets, North Holland is one of best spots in which to find holiday accommodation. From here, you can rent a bicycle and explore all 19 miles of the area's Flower Bulb Route, or spend time in Keukenhof Gardens, the most famous tulip fields in all of the Netherlands.
So why wait till the Summer to enjoy sunshine and spectacular sights? Spring's an ideal time to jet off on that well-deserved break. For more inspiration, check out our Spring Breaks page: with ideas for places at their best from March through to May, you should find your dream destination in no time.