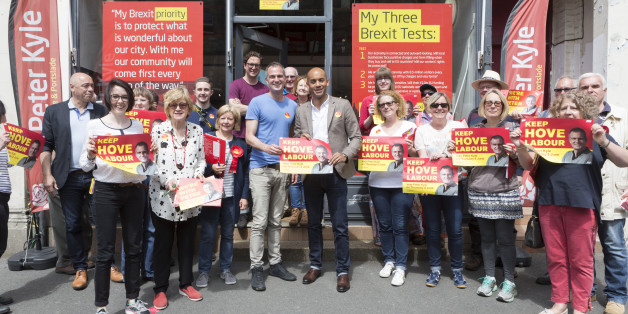 Nicola Tree via Getty Images
"It was a form of spiritual abuse. Abuse because they are putting their views of sexual orientation onto someone in a way that is coercive and controlling. And if you don't do as they wish, ultimately you experience the toughest form of discipline a church or community can impose upon you. You have to leave."
Earlier this week, Gscene published a harrowing account of the experience a Hove resident suffered at the hands of a Christian foundation based in Bedford. AJ Patterson, then living in supported accommodation provided by Kings Arms Church, was forced to leave Bedford by members of the church after she came out - but not before enduring an ordeal that scarred her so deeply it drove her to keep her experience within the church secret for ten years. As Patterson recalls members of Kings Arms Church praying over her to 'heal' her sexuality, she repeatedly breaks down - and one name crops up time and time again.
Kristy Adams - then Kristy Young - is the Tory candidate for Hove and Portslade and, at the time of Patterson's ordeal, belonged to the Kings Arms Church. She also happens to be married to a former director of the church. A few days ago, Adams was forced to publish a press release clarifying that she was not homophobic. In fact, according to Adams' statement she was 'disturbed' to hear that homophobic people exist. And yet Adams was a member of a church that Patterson alleges subjected her to 'coercive' and 'controlling' abuse because of her sexuality.
After years of counselling to move past her experiences in Bedford, Patterson chose to settle in Hove because of its thriving, vibrant LGBT+ community. Imagine uprooting your life, moving over a hundred miles away to a community renown for embracing and celebrating diversity, only to find that a member of the church responsible for your suffering is standing to be your member of parliament. How would you feel?
Now imagine how you would feel if - in the early hours of 9 June - you are forced to watch Hove and Portslade's first elected openly gay MP, Peter Kyle, smiling graciously as the returning officer announces that he has lost his seat to Adams.
All it takes for that to become a reality is for one more voter in every street in Hove and Portslade to vote Conservative. That thriving, vibrant LGBT+ community, which has long provided sanctuary to people like Patterson, will be represented be an MP who has now been forced to deny that she is homophobic - after days of avoiding media calls on the subject.
You can stop that from happening.
You can help to defeat the politics of hate and send a powerful message to Theresa May: Labour will not stand idly by while the hard-won rights of the LGBT+ community are under threat - be it at the hands of a church in Bedford or the state in Chechnya.
Peter Kyle and his team will be out every day across Hove and Portslade working to do exactly that. If you have a few spare hours between now and polling day, visit peterkyle.co.uk/events and RSVP for as many canvassing sessions as you can make. Even a few hours can make a real difference.
Let's show Theresa May the politics of hate has no place in Hove.
Let's keep Hove Labour.