"Father, how far are they from Baghdad?" asks Husam's 14 year-old son as he sees the military helicopters fly overhead, bringing the injured back from battle.
It's a question that makes him very uncomfortable. The "they" is the ISIS, otherwise known as Daash or Islamic State, and reputed to have already infiltrated the Iraqi capital with sleeper cells.
Husam could leave. Like other UN staff he's been offered evacuation. And having seen fellow workers lose members of their families and having had to three times repair his house for explosion damage, you wouldn't blame him.
However, with the world's attention now focused on Iraq, following the now well-documented horrors perpetuated by ISIS and the flight of religious minorities, including Christians and Yazidis, the UN is mounting one of its largest ever aid operations. Husam, who works on child welfare, will play a key part in it.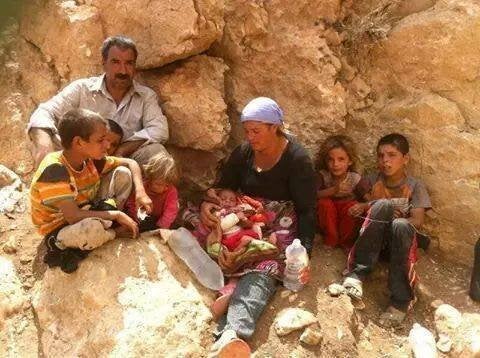 And despite the dangerous environment, 49 degree heat and 14 hour power blackouts, "we need to try our best to keep working." Although he does concede that "in an emergency that's never-ending," he would appreciate a break.
Husam's example is not unique. As a staff representative at the United Nations I have been following the work of Husam and other colleagues as they help the victims of a group identified by the Security Council for its "violent extremist ideology" and posing a threat to international peace and security. Their work is like no other.
Ravi, another UN worker, oversees refugee operations in the ten central governates of the country; places such as Anbar, Ninevah, Najaf. Names etched in our mind from years of news reports.
He and his colleagues are now dealing with 55 thousand new refugee families (a family for UN counting purposes has an average of five members), mainly religious minorities fleeing ISIS. That's on top of the existing 1.2 million refugees, displaced from years of conflict, also under his watch.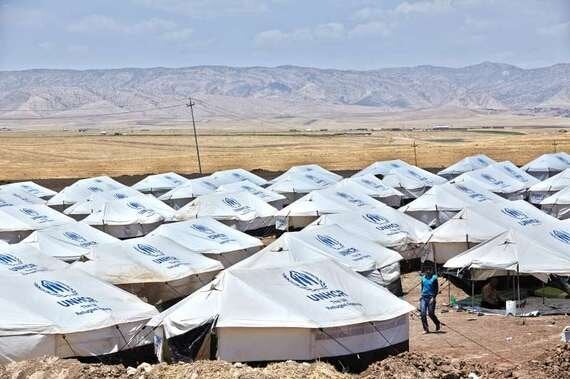 Likewise for Ravi, this isn't the time to leave. Originally from India, with six years of experience in Iraq and since three months in Kirkuk, down the road from ISIS-occupied Mosul, he will be kept very busy in the coming months.
Refugees need shelter and food. They need jobs. Families need to be registered, tracked and reunited.
As a foreigner in Iraq, Ravi is a clear target. Operations outside the UN compound, secured by a contingent of Nepalese troops, involves donning a heavy bullet proof vest during the Iraqi summer, and travelling with a security detail. It's a risky venture, the more so for the abundance of weaponry abandoned by retreating government forces and since seized by ISIS.
For that reason he can't venture out as much as he would like to. The short time he has in the evenings between the end of the working day and sleep is spent watching Bollywood movies - Ravi is a big fan. Meanwhile, work is mainly done through a network of locally employed staff operating for their own safety from home. Communication between them is usually by Skype.
For humanitarian operations within ISIS areas, both Ravi and Husam rely on a network of local NGOs and private contractors, to either call in and report on developments or in Ravi's case, to run a whole refugee camp, in this case in Al Qa'im near the Syrian border.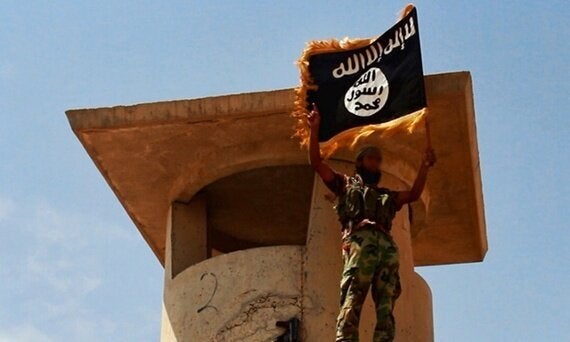 Ravi is frequently in touch with the camp to check on the refugees' wellbeing. While no incidents have been reported at the camp, the arms-length use of contractors within ISIS territory does raise new dilemmas for my colleagues. There is little the UN can do to protect these contractors should anything happen to them - the fact that they are dealing with us can make them a target. However, the many Iraqis living there need to be cared for - treatment of women and children needs to be monitored, and refugees need to be looked after. And ISIS's governing role in the region is for now at least a reality.
These are just some of the judgment calls that my colleagues have to take in a high-stress and intense work environment - one the world is closely watching. While the media rightly focuses on the atrocities being committed by ISIS and the debate among world leaders on how to respond, let's not forget the workers on the ground, operating at the frontline against extremism, helping its victims, and for whom this is a daily reality.
Related