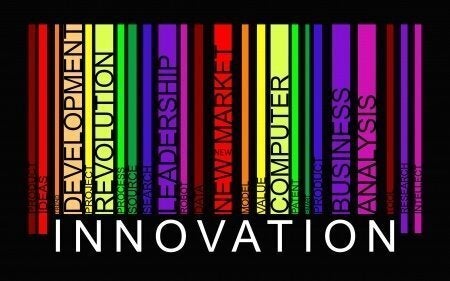 Later this month Innovate UK, a public funded agency providing support for innovative small and medium-sized enterprises (SMEs) with high-growth potential, will light the touch paper for a revolution, a revolution which aims to radically rethink current models of long term care and dependency.
At some time in our lives, each of us will very probably, through declining health in advanced years, find ourselves significantly dependent on other people. As things stand, this is quite a scary proposition. With media and internet conversations revealing deep misgivings about quality and value for money, long term care is looking increasingly unaffordable, undignified, unsustainable and unfit for purpose; to individuals, government and society as a whole.
Furthermore, with the number of people living in care homes in the UK forecast to rise from 450,000 in 2013 to 1.13 million in 2050, and a predicted £30 billion funding gap in the health budget by the end of this decade, there is clearly a need to act now.
For the past couple of years I have been conspiring with a group of fledgling revolutionaries, brought together by Innovate UK - formally known as the Technology Strategy Board - to lay the groundwork for a revolution in long term care. (I have reported on progress - including a £2.4 million innovation workshop - previously in these pages.) Our mission is to challenge the status quo and demonstrate that through innovations in technology, business and service models, dependent lifestyles can become an engine for economic growth, leading to a reduction in the financial burden on State and citizens.
According to Jackie Marshall-Balloch, Lead Specialist at Innovate UK and rabble-rousing instigator of the 'Long Term Care Revolution': "By converting high growth potential into reality our innovative SMEs have the chance to improve quality of life and create a better, more sustainable future for those of us who will develop physical and/or cognitive conditions. The magnitude and ambition of our challenge is not to be underestimated. This is a unique opportunity to harness Britain's innovative capability and show the rest of the world what we stand for."
Every Cloud has a Silver Lining
Revolutions invariably throw up exciting new ideas and opportunities and from a business perspective, the 80+ age group is the fastest growing in the UK, this represents an expanding market, currently estimated at £21.4 billion a year, or 1.6% of GDP.
When it comes to long term care, the supply side is significantly underdeveloped, and there is considerable scope for social, business and technological innovation. Not as isolated initiatives, but as a concerted programme focused on changing attitudes, pooling knowledge and resources, and integrating formal and informal solutions that will enable individuals with high level physical and/or cognitive requirements to live in their own home, rather than a setting run on institutional principles.
Later this month Innovate UK will announce plans to kick start the Revolution through a competition in which they are investing around £5 million. This constitutes a really exciting and unusual development opportunity for the most innovative entrepreneurial SMEs, irrespective of sector. If you are an SME involved in the creative industries, robotics, space, materials, gaming, architecture, lighting, sensors, or any other sector that would not conventionally innovate in this space, then you are the kind of business we want to engage in this challenge.
And we are not the only ones thinking about doing things differently. If you are interested in conducting business in mainland Europe - read on because assistance is at hand.
Involving the UnUsual Suspects
The demographic shift is not of course a peculiarly British phenomenon. I recently attended a stakeholders meeting in Brussels, organised by the European Commission, to discuss how to best grow a large scale Silver Economy in Europe. The EU has already launched a number of measures to stimulate this market and help European industry (and SMEs in particular) to be in the driving seat.
The event was organised jointly by DG Connect which is responsible for Telecoms Media and ICT Policies and DG Health and Consumers. Following the meeting I spoke with Peter Wintlev-Jensen, Deputy Head of Unit, about the Commission's commitment to the ageing agenda and the potential benefits for entrepreneurial small businesses.
Building Cross-Sector Collaboration and Opportunity
PWJ: "First of all I would like to say that when we talk about the 'Silver Economy', it's not really something new. We are however adopting a fresh and more holistic approach in considering the impact when you stimulate innovation on social policies, health policies and growth policies, and try to build more conscious collaboration across those fields.
In parallel, we are exploring the Silver Economy as a really good opportunity for creating jobs and growth in an area which we know will require significant resources on the outcome and expenditure side.
We are particularly keen to engage with smaller companies and have established dedicated SME measures. In fact, there is a promise to spend 20% of the whole budget of Horizon 2020 (around €70 billion) for smaller projects that can be driven by SMEs or SME oriented activities. We also work together with Member States running awareness exercises with national contact points, such as Innovate UK, to try to ensure that SMEs are aware of the calls and can make a proposal.
These days, it is important to consider scalable markets even at European or global level from the outset when developing new products and services, rather than just regional or national level. We have found that the most ambitious companies usually think about an international strategy and find the most effective ways of developing it.
So beyond funding, we endeavour to provide tangible added value for SMEs, including building critical mass to help in terms of procurement opportunities, and providing contacts and other benefits they can use for their own purposes; things they would not have otherwise found."
This is the start of a Revolution which will impact all of us, and we better get it right! The good news is there's a lot going on in this space, including an interesting new collaborative venture called the 'Age of No Retirement'- which I am planning to cover in these pages soon.
If you would like to learn more about getting involved with the Silver Economy and the Long Term Care Revolution, or to share your thoughts regarding possible collaborative opportunities, please write to info@creativeskillsforlife.com.
You can also follow developments by clicking on one of the Update buttons above, or follow CSL on Twitter, where we shine a regular spotlight on innovative creative developments in healthcare.
Popular in the Community