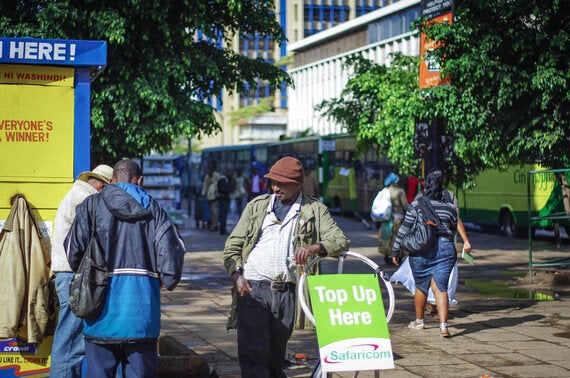 Award-winning author and scholar Pius Adesanmi remarked that there is a momentous although often misunderstood force in 'the struggle to narrate Africa'. He identifies this force as the African diaspora, having a distinct stance on issues pertaining to governance and human rights and with unique incentives for contributing to the development of the continent. Of particular interest are those who were born and raised outside African countries yet feel strongly about being an intrinsic part of Africa's ascent. The awkward conflict between the fond, though at times, melancholy experiences of the continent and its conventional portrayal as the headquarters of disease and dismay can stir an impelling sense of duty. Not to be dismissed are the vast economic opportunities waiting to be harnessed that make the prospect of returning to the Motherland all the more enticing.
Adesanmi was one of many speakers to give a talk at this year's TEDxEuston in London. The independently organised TED event prides itself as being one of few exclusively dedicated to critically engaging with issues central to African development. Each speaker shared thoughts according to the theme 'facing forward', in line with the perception that a critical juncture presents itself in the trajectory of Africa's economic future. Kenyan author Yvonne Owuor drew attention to the continent's unique energy in the form of the 700 million people currently under the age of 25 in a time when many industrial and post-industrial economies are challenged by ageing populations. However, the audience were implored by the Tanzanian business leader Ali A. Mufuruki to scrutinise the 'Africa rising' agenda, questioning why 6-7% GDP growth was considered impressive for African economies while 8% growth is dubbed a recession for countries such as China.
I glean some insights from this year's speakers regarding their take on 'moving home', particularly for those who have spent most of their lives outside of the continent. On balance, they identify the availability of skilled human capital as a crucial element to fuel development although highlight a few things to consider before heading back.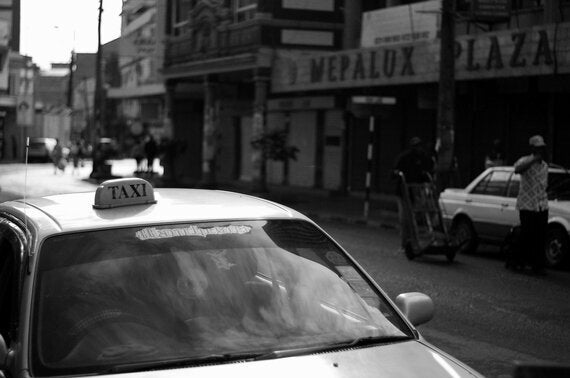 It may be tempting to believe that you transcend any accusations of Western paternalism because you personally identify with an African country, nonetheless you would be well advised to examine the basis upon which you justify your return. Reflecting upon Yvonne Owuor's candid reminder, Africa will be around long after you and while it would be eternally rewarding to experience the realisation of the continent's promise in your lifetime many of the challenges that persist are stubbornly institutionalised. There is no simple panacea and thus caution is warranted for approaching the prospect of moving to Africa with an attitude that may suggest otherwise. Identify specifically how it is you intend to become a cog in the overwhelmingly complex machinery of Africa's development.
Be Prepared To Fully Immerse Yourself in Everyday Life
As the Chairman and CEO of Infotech Investment Group - a leading retail, telecommunications and real estate conglomerate in Tanzania - Ali A. Mufuruki has a privileged degree of insight into doing business in Africa. He bluntly flags a particular phenomenon that he has observed among expatriate returnees: "A problem that needs particular attention is why people are so suspicious of fellow black people who are coming home to help yet so welcoming of others, who are then more easily accommodated". In light of this, he urges that it is important not to become discouraged by a lukewarm or even frosty reception. Frances Williams Mensah, founder of the UK-based human resources and training consultancy Interims for Development, advises that you allow your African compatriots to express appreciation of your efforts in their own way. This comes by building trust through completely submerging yourself within African society so you are considered not as a visitor who will soon to depart for the comforts of the West, but as an African.
Be Prepared to Think Beyond 'Outside the Box'
Conventional thinking just will not do. The present opportunities and those even yet to be discovered require an unprecedented measure of ingenuity and vision. Tutu Agyare, Managing Partner of Nubuke Investments, laments the dearth of contemporary Pan-African intellectuals who can challenge the utility of defunct structures that persist beyond their colonial contexts and provide an adequate conceptual framework for the continent's social, economic and political future. At a more practical level, institutional blockages can make operating within African countries frustratingly onerous and demands an adept ability to work around existing systems. Chude Jideonwo reflects on his business endeavours as the Managing Partner of RED Media Africa, a leading media and communications brand in Nigeria. "I worry when people even have an expectation of ease. Business in Africa is difficult. But when you face an obstacle, you keep moving. That's what we do everyday for a living".
Wherever You Are, Be The Best
A genuine desire to incite material increases in the living standards of African peoples and capitalise on emerging opportunities should be accompanied by unwillingness to compromise on the highest standards. Movemeback is a platform that matches those committed to moving back to the continent with high-impact opportunities and adhere to a stringent criteria of excellence. Founders Charles Sekwalor and Oyin Solebo have identified critical areas within a range of sectors - from tomato farming to finance - that require talented individuals with a global perspective to drive their business models forward. Many would also echo the sentiments of CNN's financial news reporter Zain Asher that contributing to African development does not necessitate as grand a gesture as moving back to the continent. Starting as small as touching just one person's life in the name of progress on the continent is equally as profound.
For videos from this year's talks at TEDxEuston, click here
Popular in the Community