Whether you want to spend less on a gym or maternity gear, don't have time to cook, need to find a great hair salon or need help shopping for clothes, here's a list of ten UK based websites (in no specific order) that will surely make your life easier and cheaper.
#1 - Problem: Need to spend less on maternity gear and other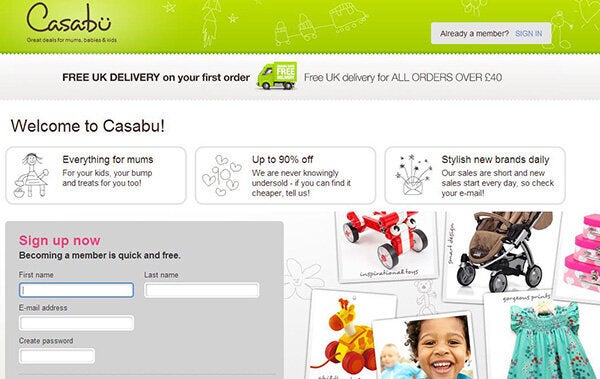 It's no secret that mums often struggle to buy maternity gear and other baby stuff that they'll only need for a small period of time (most things are very expensive). To help mums save extra pounds, a UK based website called casabu.com offers special deals up to 90% off for mums on clothing, nursery equipment, maternity gear and treats for mums. You'll have to sign up to receive their daily deals newsletter. Well worth a look!
#2 - Problem: Need to book a healthcare appointment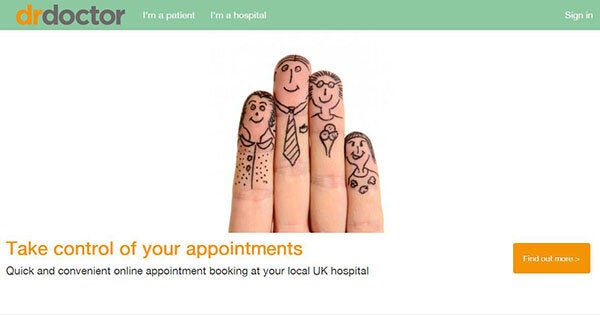 Have you ever called a hospital to book an appointment and, after waiting 10 or 15 minutes the phone just dies? With DrDoctor.co.uk appointments are made through their website, Mobile or SMS, without the stress of having to call different hospitals to try to book an appointment. Though this is a fairly new UK based website this is a much promising one.
#3 - Problem: Don't have time to cook decent meals at home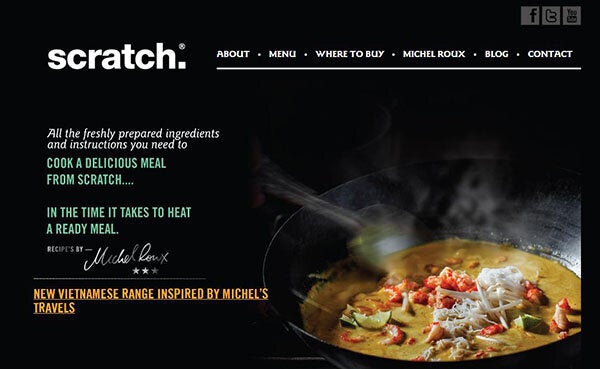 Sometimes, we just don't have the time to cook a decent meal and, for those who still prefer to eat at home something healthier rather than just eating fast food or ready meals, mealsfromscratch.co.uk offers a great solution. This startup provides meal kits with all the fresh ingredients and the right portions to cook a meal in less than 10 minutes. Their menu includes chicken green curry, butternut squash tagine, prawn chorizo paella, and other awesome looking meals. Though they don't sell online, you can find their meals in selected Waitrose, Boots and Budgens stores.
#4 - Problem: You want to exercise but you don't have the time or budget to go regularly to a gym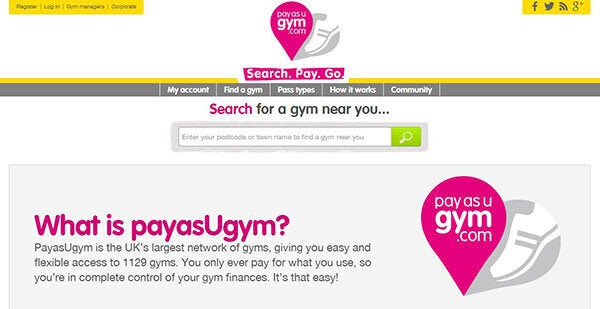 Ever woke up in one morning and felt like going to the gym, even though you don't want to go regularly or don't have the time or budget to go every day? This is for you. Payasugym.com, with their pay-as-you-go system, lets you go to the gym whenever you want, only paying for what you use. You can search for a gym, swim or class near you, check the prices online and even find reviews.
#5 - Problem: You need to spend less on clothes for your baby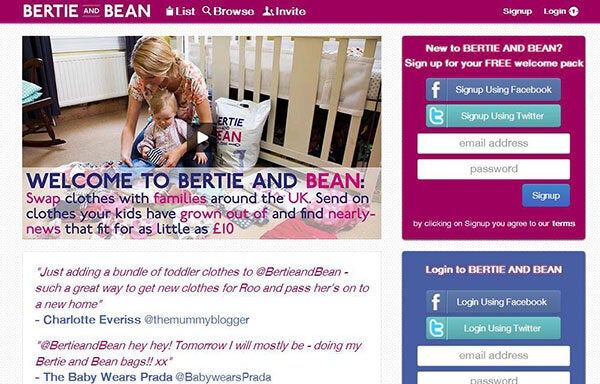 We all know that baby clothes are used just a couple of times. Most parents usually try to swap baby clothes with their friends but sometimes that can be hard to achieve. A website called bertieandbean.com lets users swap their baby clothes when they grow out with each other, meaning that parents can save a lot of money. The website isn't completely free to use, but for a £15 fee you'll receive a bag of nearly used clothes for your baby.
#6 - Problem: Trouble shopping for new clothes because nothing looks good or fits you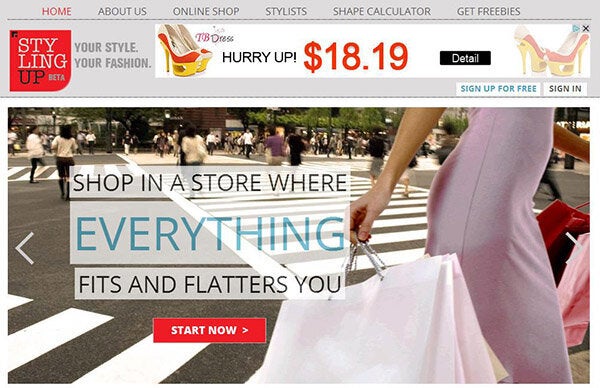 Have you ever left home ready to shop a lot of clothes and, after hours searching - and sometimes even trying them on - you buy nothing (or just end up buying a bag or shoes)? Trust me, I've been there and the problem isn't you - and though I'm talking about my own startup, I truly believe that it can be helpful -. Even though it's women only (sorry guys) this website provides recommendations from stylists according to body shape and size. After signing up for free (you'll have to fill your measurements) you'll enter a custom online shop where all clothes match your size and flatter your shape. Give it a try at stylingup.com and let me know what you think.
#7 - Problem: Need help in finding a good spa, salon or wellness center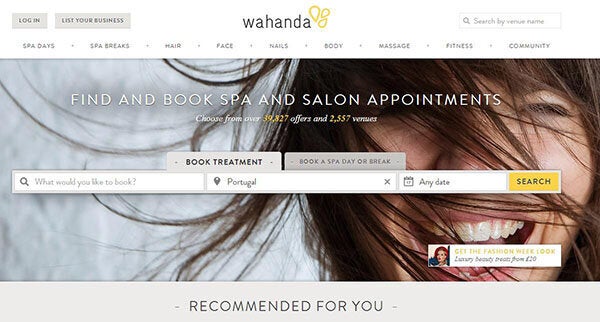 Wahanda.com is like Expedia for spas, salons and wellness. It lets you easily find several salons, including hair salons and spas, all in one website. You'll also be able to easily book an appointment in the salon of your choice, read reviews and other helpful information with just a few clicks. The best of all, you can also compare prices and nowadays that's a huge help.
#8 - Problem: You want to easily call a taxi without waiting in line or calling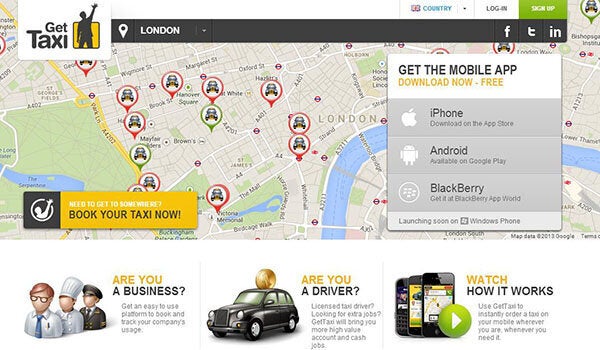 Instead of calling a taxi company or waiting in a long line to get one, why not take a look at gettaxi.co.uk? With this website (it also has mobile apps for Android, iPhone and Blackberry) you can call a taxi with just a few clicks. You can even pay for your ride with the app, meaning that you don't even have to carry money with you, and can also schedule it for a specific time.
#9 - Problem: Going to a special occasion and not willing to spend much on a gorgeous dress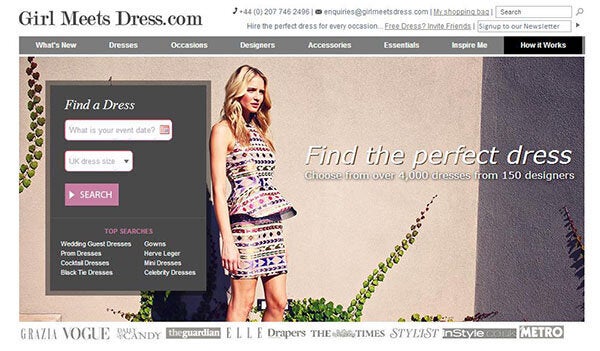 With girlmeetsdress.com you don't have to shop for dresses that you'll only wear once or twice... you can rent them! This website has a wide collection of dresses that you can rent from £39. Most of them are from celebrity designers. Right now, the website has over 4.000 designer dresses and more than 150 brands. If you're going to a special occasion soon and don't want to spend much on a dress, why not give it a try?
#10 - Problem: You have a small task that needs to be done and you don't have the time or knowledge to do it yourself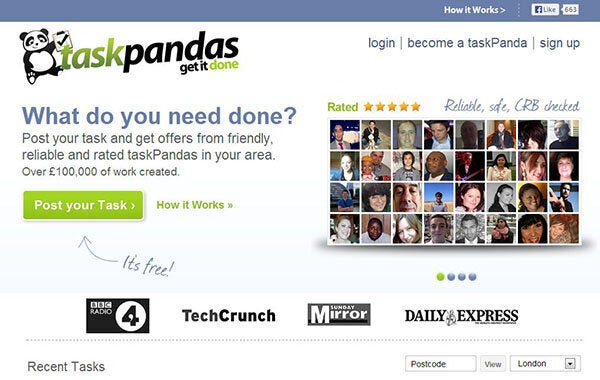 We all have small tasks that sometimes we can't do it ourselves, either because we don't have the time or the knowledge to do it. Whether you need some help assembling your new furniture, need help with plumbing, groceries or any other task, you can use taskpandas.com. This website is similar to taskrabbit.com, but it's for UK users. When you submit a task, you can determine which price you are willing to pay for that task.
Have any other website suggestions that can make our life easier and cheaper? Comment below.
Related