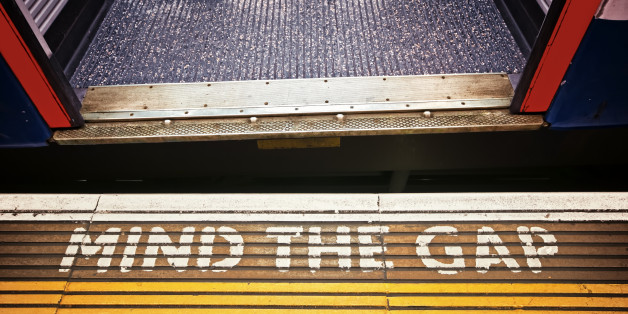 fazon1 via Getty Images
As we run up to A Level results day on August 17 many students will be looking at the option of deferring and/or taking a gap year. Here are some common questions and advice on how to make the most of this valuable time.
Q: Gap years used to be about finding yourself and going travelling to far flung places - how has this changed in the past few years?
A: There has been a major shift towards much more targeted and strategic approach to gap years. No longer is it viewed just a chance to 'find yourself' on a beach in Goa. Graduate employers want more than a degree. They are also seeking a cultural fit and if the student has a range of experiences to draw on it can really enhance employability.
Q: Is it important for students to learn another language etc while they are on their trips?
A: Having another language is undoubtedly seen as a good thing by many employers and if the chance is presented and the desire is there to do it then absolutely grasp that. With many employers having an increasingly global approach, it can be a significant advantage.
However, it is not essential.
Q: Why do you think gap years are so popular?
A: Alongside the break from education and the chance to travel, a gap year provides the chance to spend time on self-development and build confidence - ideally by participating in a range of activities like volunteering, working etc - and then take that leap the following year.
Finally, there will be those who are thinking about their future career plans. Some will want to build relevant experience to help their application to university/graduate job while others might not have made their minds up and need more time before making such a decision.
Q: What do universities particularly look for from the gap year student?
A: Universities will want to see that the year has been spent positively and not been wasted. Self-development is key and whether this is through travel, gaining work experience or volunteering it's important to think about how this will be evidenced.
Some universities will want to interview applicants during the process but all will read a personal statement. So, make sure this details the valuable experiences and skills learnt and how this will be put to good use during a degree course. This is essential.
 Q: What other benefits are there in taking a gap year?
A: Gap years where there is a focus on gaining work experience can benefit students in two ways. Firstly, they can explore different roles and see how well suited they are and this can then lead to decisions around what degree to study. An example might be nursing - how do you know that you can work in such a clinical and demanding environment without ever having experienced it?
Also, it provides the student with the chance to pull together an employability toolkit. For example, if a student wants to work in law, having experience of working for a law firm helps them develop networks within the sector, gain a better understanding of the role and its wider impact - what we call commercial awareness - as well as offering a range of real life experiences to use in interviews and application forms.
Q: If someone wants to take a gap year, and then apply for university for 2018, then how could they do that?
A: If the students knows in advance they want a gap year holding fire on the application might be easiest. That way, the application would be made with actual grades (as opposed to predicted) and they should receive an unconditional offer rather than the uncertainty of waiting on results.
Exceptions to this might be for individual courses where perhaps entry requirements are expected to change for the following year to become more difficult and securing the place under the old requirements is seen as advantageous.
If the decision for a year out is last minute and the applications have already been made then, as long the student is happy to commit to the course and university for 12 months later, they should wait until they have their place confirmed and then phone the university and ask for a deferred entry for the following year.
Most universities will be fine with this but it is obviously up to the university in question. If they refuse or the student wants to keep their options open, then they will need to be asked to be released from their offer and will be free to reapply next year.
If you are getting your exam results and need more information about all of this and more - call us on 0808 100 8000 or contact us on Facebook and Twitter with any questions