Great song - dire reality. Acquired immunodeficiency syndrome (AIDS) in simple meaning a virus that is acquired, primarily through unprotected vaginal or anal sex. "Yeah that's in Africa and in gay guys isn't it?" Although right to an extent, it's certainly not the fully story as AIDS affects people from all walks of life. In fact, as many as 1/5 of those currently living with HIV in the UK don't know it and more awareness of the infection is needed as early treatment is key.
Human immunodeficiency virus (HIV) is in fact the preceding infection that causes AIDS - in a way the end-point of the disease where the immune system has been so destroyed even a common cold is hard to fight off effectively. What once was a deadly diagnosis is now thankfully well managed by tablets that combat the virus' efforts to take over the world - the virus equivalent of 'Pinky and the Brain'. There is no hiding the fact it is less prevalent in the UK than some other parts of the world; but it still affects many, of which treatment allows a life expectancy similar to not having HIV, if not longer due to the regular check ups.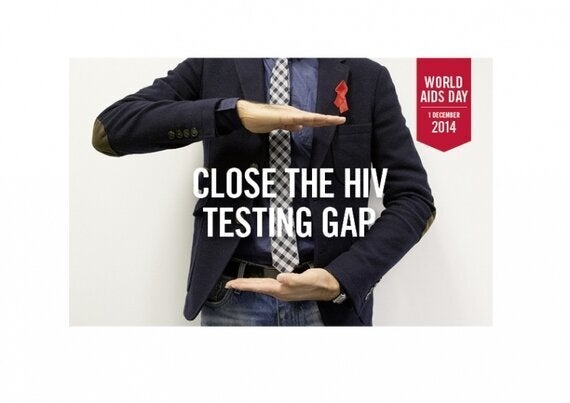 Bored of with being told to put a sock on it? Just switch to a career in STI roulette and star in some sort of weird sequel to The Deer Hunter film.
Look out for the World AIDS day (WAD) events that will run in the days around the celebration of WAD on 1st December. The UK can also celebrate being one of the front runners in providing aid relief to the developing world desperately need the medicine that will save their life in countries where the health infrastructure is poor and does not provide contraception freely. Run the risk of HIV or be celibate for life? Now, that's a hard choice. Help your fellow man by giving to a good cause and learn more about global health issues. Preventable death is a massive issue in the poorest parts of the world and we do have an obligation as a developed country to help others in need. So do without a coffee, a bar of chocolate or one fewer pints for the day and give the proceeds to help change the world for the better. The UK has already been the biggest pledger with £1bn to fight AIDS, TB and malaria in the developing world as a result of strong activism and campaigns. We are reaching a tipping point towards eradicating HIV in the world and we can't stop now. Join the plight against AIDS in the 1st week of December with many events around campus that you can take part in.
Also, get tested and know your own HIV status. It's a simple blood test that will identify those that need the effective and life-saving treatment.
Find out more about HIV/AIDS: