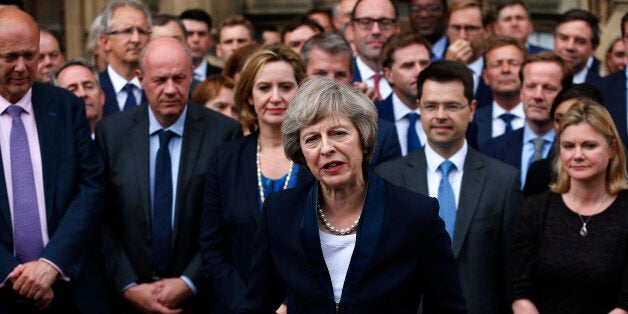 So that's it then. A leadership race that was forecasted to last almost three months has come to an end less than two weeks after it commenced with the result most people could see coming. That is not to say that it was entirely predictable though, far from it, in fact it was a contest characterised by the eccentric unpredictability of the candidates; self-imploding one after the other. Fitting then that it was Theresa May, inherently pragmatic, who came out on top in the end.
Michael Gove was the final candidate to fall before the final leadership decision was to be handed over to party members. No surprise really. Gove an already divisive figure well and truly pushed the self-destruct button before nominations had even begun by stabbing Boris Johnson so publicly in the back. The only reason his stock was on the rise in the first place was due to his association with Johnson and the Brexit campaign, so to then effectively betray the cause was clearly not a good decision. Obviously that was not so evident to the Justice Secretary and that in itself is not a sign of a good PM.
This left Theresa May competing with Andrea Leadsom for Number 10. Some achievement for Leadsom considering she only entered Parliament six years ago and has never held a cabinet position, but to a certain extent this was part of her appeal. She is a fresh face and unlike many at the top of politics she has held jobs outside Westminster. However, as is the intrinsic nature of being in the public eye, details of her private life and past statements crawled out of the woodwork to curtail her credentials.
Leadsom could arguably still have competed with May, and quite possibly won but nevertheless she has decided to take herself out of the fray resulting in an effective coronation for the Home Secretary. There can be little doubt that this result is the best for the country. While her rivals have all conspired to essentially self-destruct, that was never going to be the case for the favourite; she is one of the most circumspect, cautious figures in government and is well known for working until the small hours scouring through Home Office papers with forensic detail.
More important than this though is the unquestionable fact that she was the one true unity candidate in the race. There is an almighty schism right through the centre of the Conservative party at the moment and there is no doubt that this needs to be closed; something unlikely to be achieved with a vehement Brexiteer at the helm. May, a soft Remainer though, is the perfect person to do this.
Of course there was always going to be criticism. Many have proclaimed her to be uninspiring, boring, simply an administrator; others cite her standpoint on the EU as another stumbling block. But the simple response to this is: if not her, then who? Britain could be set for some very turbulent times ahead and it needs a cool head in charge. She may not be perfect, but of all the possibilities available Theresa May is without question the best option.