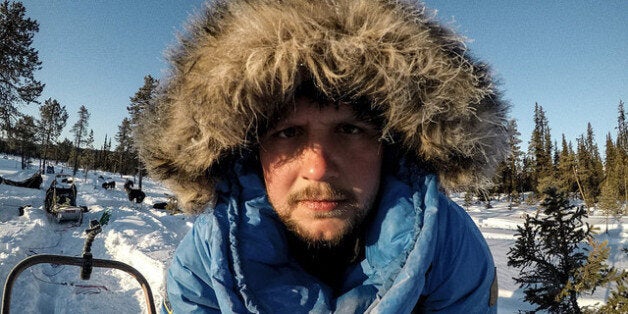 'You will receive a call within the next week' the doctor said, smiling as he held the door open for me to leave. What did he mean? A call? Is that it? He had just told me I had cancer, and it felt like he had sent me on my way like I had a common cold. The truth is, what more could he have done there and then?
I froze solid as I heard the door latch behind me. I leant on the wall of the corridor. Was he sure? I thought I might have a cyst, I've had one before. Surely it can't be cancer? Sadly, further tests did confirm the bad news.
Finding out I had testicular cancer was like being warped to another dimension, looking in on the rest of the world as they live their lives as though they haven't even heard of cancer. I had the most incredible support, all around me, but, that very moment felt extraordinarily lonely.
I have always been an avid outdoorsman and when I discovered the Fjällräven Polar, a competition to join an expedition through the Arctic, only days before my surgery, my mission was clear.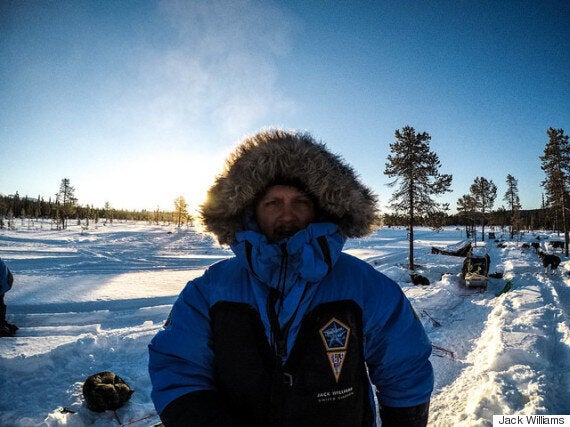 When I found out I had cancer, I was unaware of its severity. I could have mere weeks to live, or many happy years. I couldn't help but wonder, however, what difference it made? Cancer or no cancer, I still wouldn't know how long I have left to live, so why should I approach life differently?
Beating cancer was, therefore, so much simpler for me. I felt that whatever my diagnosis, the cancer wins if I let it stop me from living my life, and doing the things I want to do. If I could find it in myself to turn cancer on its head, and to use it to fuel my ambitions, to fuel my desires and my fight, then I have won whatever the outcome.
Fjällräven Polar, bring it on...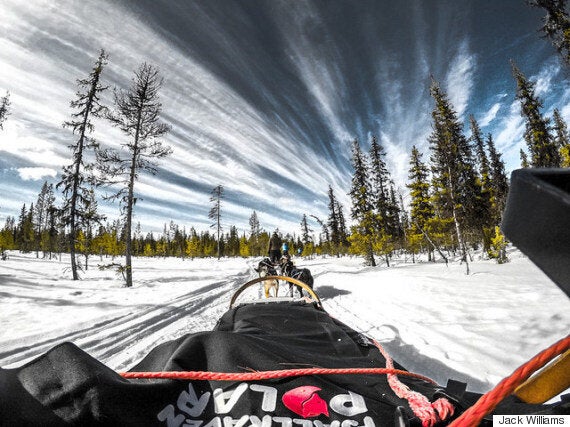 The competition involved running a campaign for a month, two people from each of the fourteen countries involved would be selected. One would gain a place through votes, and the second through a selection process after the campaign. I couldn't wait that long, all my effort went into the voting.
One month of gruelling campaigning, spending every night glued to Facebook and attending the occasional Christmas fayre paid off. On the 16th of December 2016, less than eight weeks after my surgery, and I had won a spot on the exclusive Fjällräven Polar.
Backing me the whole way was Worldwide Cancer Research. I aimed to raise money during the expedition for a charity that has unquestionably played a huge part in saving the lives of myself, and many millions more through their ongoing battle against cancer. Worldwide Cancer Research funds early stage research, and without such research my chances of living would be the miserable 5% they were just a few decades earlier, rather than the 95% plus that it is now.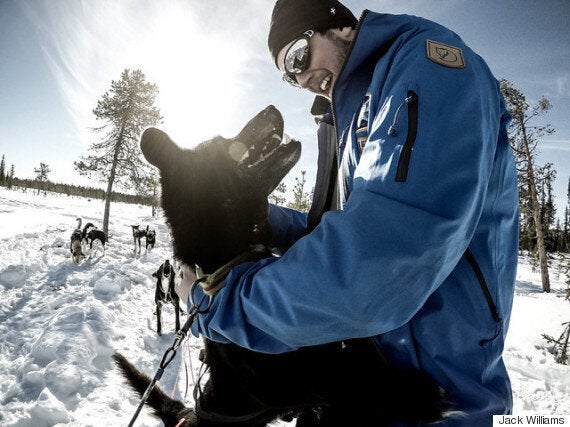 The time seemed to fly by. Before I knew it, I was on the plane to Stockholm. Once landed I began meeting the other 27 members of the expedition, a strangely familiar process as we had all been talking for the preceding months.
We received our expedition equipment, and a lesson on surviving the arctic before we boarded the bus to the airport and then the plane to Tromso, deep within the Arctic circle in northern Norway, before yet another bus to our overnight stop. Here we spent the remainder of the day practising how to erect the tents, use the tricky multifuel stoves, learn how to be a musher and prepare the huge volumes of equipment we would need to take.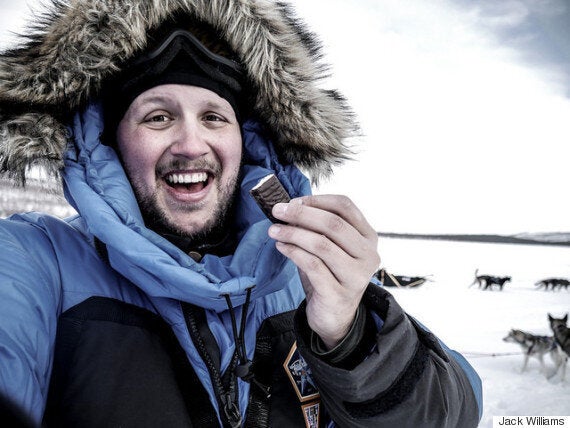 A very hard night sleep and another short bus journey later and we were finally there, with the wind blowing through our parkas, soaring between trees as more than two-hundred dogs dragged the thirty-five plus sleds that made up the expedition.
We climbed high on day one to the top of the Arctic tundra. This vast, open, lifeless mass of ice and snow resembled something from a sci-fi movie, and it was to be our home for night one.
The following day we began to descend. The dogs unquestionably do the work whilst we are moving, but the journey is not without its difficulties, be it helping run up the short up-hills or clinging on for dear life as the dogs soar through the bends and the trees.
We camped on a huge frozen lake on our second night, a precarious prospect as we dug into the surface snow to build our camp. The lakes were, however, a real moment to reflect upon the achievement.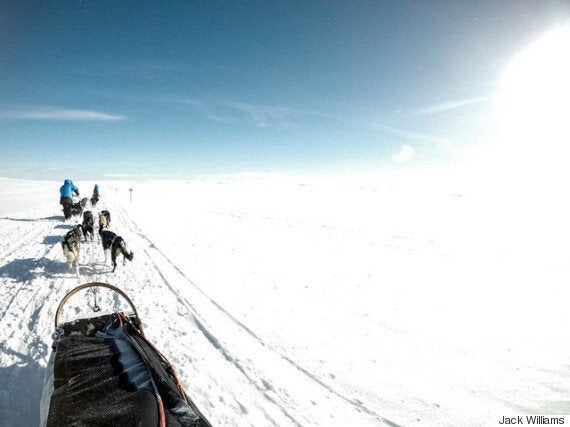 As the dogs effortlessly flew across the pristine surface of lake after lake I could lean back and enjoy the ride. Snow covered arctic mountains towered around the lakes, dense forests lining their base, and aside from a sled gliding through the snow there was barely a sound to be heard.
I had made it. I was here. The campaign, the preceding months, the flights, the lessons, the practice, the running, the camping, it had all been an epic rush. Time had finally slowed down. My goggles started to steam up as a tear or two dripped from my eyes. I was here, I had made it.
What about my diagnosis? Only a few days ago I attended an appointment with my nurse who gave me an update from a recent scan and a blood test. No more cancer. There is no more cancer in my body.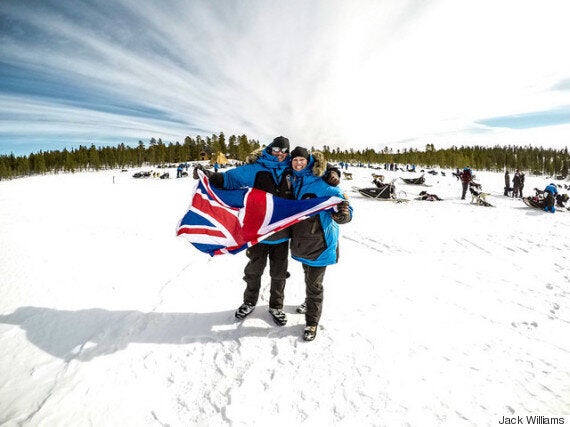 Adventure had been my cancer beater, and now I want to support others as they face life threatening diseases. I am now starting my training as a mountain leader and hope to share the amazing places I have been with others, to help others live in the same way I have been able to.
Life Less Ordinary is a weekly blog series from The Huffington Post UK that showcases weird and wonderful life experiences. If you've got something extraordinary to share please email ukblogteam@huffingtonpost.com with LLO in the subject line.