Every day this week, 15th - 20th December, I'll be on Channel 5 News between 6.30 and 7pm, giving tips and advice on avoiding the pitfalls of the festive season. Starting Monday with the 'joy' that is Christmas Shopping.
In an ideal world Christmas shopping would involve wandering around beautifully decorated shops, selecting the perfect gifts for our loved ones whilst enjoying the festive atmosphere. Perhaps even stopping to enjoy warm mulled wine and mince pies while listening to a Salvation Army Band playing Christmas classics.
Sadly what actually happens is that we run around like maniacs in and out of overheated shops playing the same endless Christmas cheese (I love Slade, but come on - on a loop is torture!), eventually ending up with half the presents unbought, crushed toes and a violent hatred of ANYTHING to do with Christmas!
So it's no surprise that billions of us have moved from the Christmas High Street crush, to the serenity of the virtual High Street, to take advantage of this fantastically convenient and almost stress free shopping experience, whilst sipping our own mulled wine and mince pies listening to Michael Buble - sigh!
But in this relaxed atmosphere of our own cosy home, snug in our onesie and furry slippers, it's easy to fall foul of the scammers, fraudsters and opportunists who want nothing more than to steal our hard earned Christmas budgets and turn 2015 into a miserable New Year!
We've had black Friday, Cyber Monday and still the online shopping spree goes on, but in our haste to nab bargains we need to stay vigilant and take great care with what were buying, who we're buying it from and how we pay. So for me there are 3 golden rules:
1. Watch what you're buying - could be a scam, fake or doesn't match the description
If it looks to good to be true - it probably is! Finding that ridiculously cheap Mulberry handbag, half price tickets for an Ed Sheeran concert or 50% off that brand new ipad are just unrealistic - we all love a bargain but chances are they're fake or a con, so don't risk your hard earned cash. Stick to well-known shops that you trust, and if you see that perfect gift for Auntie Joan on an auction site - start by looking really closely at the site. Google it to see if there have been any complaints or problems and whether they offer any protection for customers, and have a physical address and telephone number. If you're still tempted research the seller, check the returns policy and only go ahead if you're absolutely sure everything checks out. Plus ask for additional photos showing as much detail as possible.
Don't be tempted to buy fake goods intentionally or unintentionally, you'll find they are of inferior quality and you'll be possibly funding more serious crimes in the process.
2. Watch where you're buying it from - fake websites, auction sites, phishing e-mails - if it looks too good to be true, it probably is!
Literally anyone can set up an online shop - overnight! Many fraudsters do just that; sometimes they're online for only 24 hours. Enough time to scam as many people as possible and then just disappear! And beware phishing e-mails that direct you to a shop or product, particularly if the e-mail was unsolicited and you don't recognise the send. Just delete.
Just confirming your email address by clicking on the link could set you up for a whole avalanche of scamming e-mails in 2015.
3. Careful how you pay - stick with major credit card or paypal - avoid BACS and money transfers.
Remember that paying by credit card offers greater protection than with other methods in terms of fraud, guarantees and non-delivery.
Before entering payment card details on a website, ensure that the link is secure, in three ways:
• There should be a padlock symbol in the browser window frame, which appears when you attempt to log in or register. Be sure that the padlock is not on the page itself ... this will probably indicate a fraudulent site.
• The web address should begin with 'https://'. The 's' stands for 'secure'.
• If using the latest version of your browser, the address bar or the name of the site owner will turn green.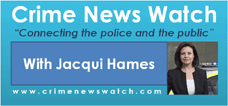 If you're one of that group of parents who will be spending £2 billion on technology gifts for their children this Christmas, before you hand them over think about whether you've considered protection for their safety online - if you bought your child a bike for Christmas you would also provide a helmet, so why not include ready installed security software and parental settings.
Popular in the Community