A group of women, of a certain age, are hanging out together to shake up your perception of older women, not just by their message but also by their medium.
Sadly, women 50+ can find themselves less than welcome on some of the more traditional communication channels. What to do? Embrace the new technology and create a platform where the voices and the message can be heard. This is exactly what Ceri Wheeldon is doing at Fabafterfifty, a pioneering UK based website which seeks to redefine and celebrate life for women 50+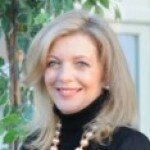 Ceri is hosting Google+ Hangouts on Air, live interactive conversations with women.
I listened to a few HOA's and here is where my head went:
Am I wasting away or curious and exploring?
Do I feel fearful or liberated?
Am I focusing on what I have lost or on what I have?
Am I ready to rewrite my story, as one stage ends and another begins?
I was fascinated by the discussion about what makes an older woman interesting. The bottom line in that one was; being interested = being interesting.
It was proposed that authenticity is the path to peace and quality of 50 + life.
The "ladies who do Google" talked about the ego pitfalls of cosmetic procedures. Some women take to the knife or the needle to fill a hole inside themselves. The problem with this is; cosmetic surgery is an external fix and trying to be someone you are not is an internal problem. In the end it was agreed that fear is the enemy, fear of losing something we have and fear of not getting something we want.
The conversation moved on to our tendency to buy into age based titles like toddler, teenager, and young adult. Ceri made an excellent point here; life before fifty contains at least seven such titles while life 50 + has one title - old. As I listened I felt challenged to feel my freedom and to be what I want and need to be and not to succumb to an external label, which let's face it folks, has only negative connotations in our society.
After absorbing it all I have vowed to:
Catch the next Hangout live so I can throw in my two cents. OK first I will have to learn how, but it looks pretty simple.
Shout out my age - this is what 63 looks like and we can only change attitudes by presenting a new face to aging.
The hostess stacks the panel to kick off these revolutionary conversations. She is looking for women who are on the sunny side of 50 and who have made it their business to understand and support this demographic.
Panels to date have included:
Judith Brady, judithbrady.co.uk
Sandra Watson, easyflow.com
Jackie Walker, jackiewalker.me
And of course, Ceri Wheeldon
Participants connecting live to the event can add their comments and thoughts to the conversation by typing them into the Hangout. Events are also recorded and available post discussion on www.fabafterfifty.co.uk.
Ceri has committed to more Hangouts On Air,providing an optional perspective on this 50+ stage of life through a channel that welcomes the voices of all ages. The least we can do is let her take a stab at our attitude,don't you think? What is the worst thing that can happen,we could change our mind and change our life?
The Arab Spring began on Twitter perhaps Google Hangouts is the next vehicle for - Woman's Fabulous Autumn.
Photo Credit: Fabafterfifty.co.uk