Three friends sitting in an east London pub with a few drinks on the table and the sun peeking over the rush hour traffic... It might seem like an unlikely place to enter a serious discussion about the migrant crisis in Europe, but that's exactly what we did.
We talked about the 'Jungle' refugee camp at Calais - how it was only 22 Miles away from the British coast, with conditions that no human should have to endure. Hundreds of thousands of people were risking their lives, clutching to the hope of finding a new beginning, a place where they could be safe.
It wasn't long before our talk turned into a plan of action. (The bar staff tried their best to interrupt us to sell their latest craft beer, but we had to disappoint them!) There and then - with our long-empty pint glasses in front of us - we agreed to do what we could to raise awareness of the refugee crisis, to honestly document what was happening, to show an impartial insight.
As our wider friendship group includes professional filmmakers and photographers (we're a creative bunch), the answer to us was immediately obvious: we knew we had to abandon our work commitments, put our lives on hold, and travel to France to get film footage and images. So, that's what we did, in a dilapidated minivan we have since christened 'Vinnie Vito'.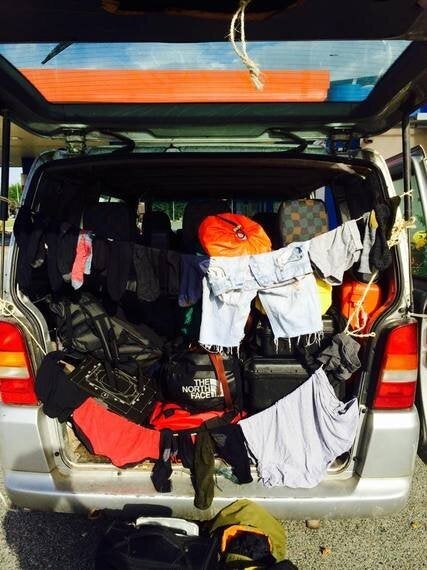 There was no concrete synopsis at this point. Our biggest concerns were about the ethics of documenting the situation, so we entered the camp for the first time without any camera kit and went about introducing ourselves, chatting, joking and listening to people's stories, with help from our trusted translator.
The first few days in the camp saw us helping to build shelters, raising funds, eating some delicious Afghani fried chicken - I'm amazed it hasn't been imitated by the fast food giants and put in a cardboard box - and drinking a hell of a lot of tea as we sat in the camp and gained an insight into people's lives.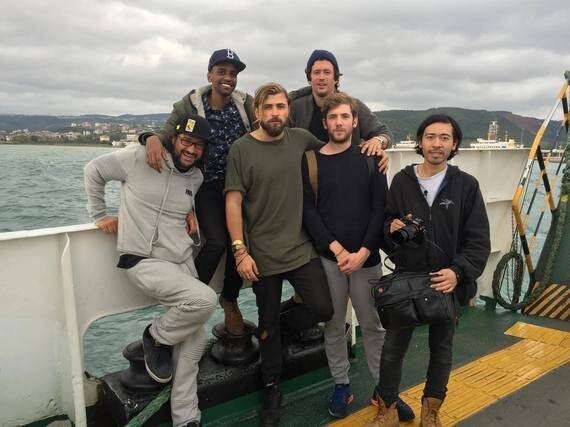 Pictured in the team image are: James Alexander - Director/Cinematographer (me), Luke Goodrich - Producer, Daniel Ciufo - Cinematographer/Photographer, Viche't Vong - Technical Producer, Nathaniel Sobhee - Sound Recordist/Production Assistant, and Mohammed Elhaj - Translator.
And then it became clear. By listening to the stories, the horrendous events and situations people had fled, we had already started to find out what our film should focus on. It struck us that the people who were telling us their stories had to be the ones who narrated our documentary - their stories, their journeys, all woven into one.
Once we had spent a few weeks in Calais we knew that more was needed to help show the wider crisis across the continent. We were committed, we had a willing crew, and enough money to get by for a few more months... We packed up our kit and headed 1222 miles to the borders of Southern Europe and we are still... SOMEWHERE OUT THERE!
We won't give too much more away in this blog, but our next tale will feature more insights gained from our travels across Greece, and a Croatian police team who were determined to put an end to our project. You can follow our latest updates on this blog as well as our social media channels - we're on Facebook, Instagram and Twitter.
Related