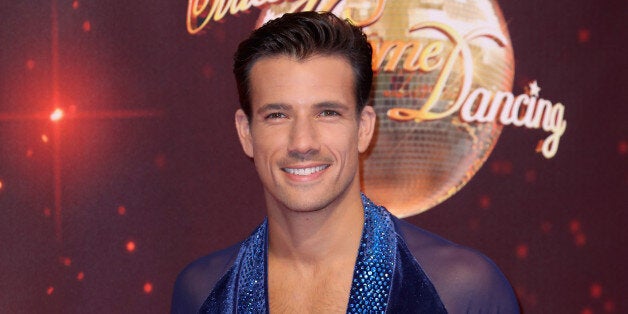 Having the opportunity to dance at Blackpool Tower Ballroom is the pinnacle of what most of the celebrities that sign up for Strictly Come Dancing want to achieve.
Not only is it an iconic place to perform, it comes at a point in the series where the 'novelty' acts have had their day and been sent packing. This means that those left have a modicum of talent when it comes to strutting their stuff.
Survive Blackpool and the road to winning the Glitterball Trophy becomes a lot clearer and with six left in the competition, it's anyone's to win. Of course, that's what would be the case in any other series. This time though there is the dance phenomena that is Ed Balls.
Who'd have thought that the man that couldn't get enough votes to continue as a politician, could gain such great support by doing Gangnam Style on national TV.
What this means though is that Ed is well and truly in the mix to win the series, even though he still struggles to perform without two left feet.
He is only a dance-off away from being eliminated but us viewers seem hellbent in keeping him in there, despite being someway off the pace of the other five celebs, that are looking for Strictly glory.
It is by no means true that Ed could be at the end of the road. Both Ore Oduba and Claudia Fragapane have had to dance for survival in the competition, despite getting consistently high marks from the judges.
This can only mean that they are behind to Ed in the personality stakes, which is some condemnation when they are losing that race to a former member of parliament.
In fact, it could be that only Danny Mac has the fan base and dance skills to deny Ed such an unlikely victory.
Louise Redknapp is technically good but seems to lack the sparkle to set the passions of the viewers on fire, while Judge Rinder is proving to be a revelation but has he got the all round package to beat Balls?
It is fair to say that, even by Ed's standard, Blackpool wasn't his finest hour on the dancefloor. The wave of euphoria that had swept him along seemed to have finally ran out of breath but still he survived.
Meanwhile, at the other end of the leaderboard, soap star Danny Mac was getting a perfect score and what's more, he has the following and likeability to derail the Ed Balls experience.
All good things must come to an end and though it is debatable whether Ed is a 'good thing', it feels that he may have finally run out of steam.
No matter how bad we've all come at voting this year, you would've thought that when presented with the choice between someone that can dance to a West End standard and one that couldn't even give a dad at a wedding a run for his money, that the 'right' decision would be made.
With those left having to Cha-Cha together this week, as well as performing their own routine, you would think that would be enough to plunge Ed into the dance-off. Let's be fair, if that happens, the Strictly judges aren't going to follow the example set by Simon Cowell et al on The X Factor and vote to keep the least talented in the show, just to keep the ratings and engagement at the requisite level.
Of course, if all else fails, it should be all-in for a Gangnam dance-off and if Ed beats the rest with his pièce de résistance, then fair enough, the Glitterball Trophy has found its rightful home.