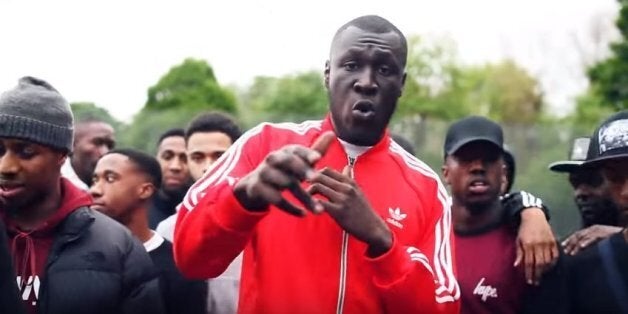 It's been a long time coming, but now there's no denying that grime is simply the biggest thing happening in the British music scene today.
Arguably the most important movement in youth culture since punk, it has the kind of universal appeal that means the likes of Boy Better Know can play the main stage at more traditional meat and potatoes rock music festivals such as Reading and Leeds, with Stormzy selling out shows at Ibiza Rocks as he did this summer.
Recent releases by the likes of Wretch32 and Skepta meanwhile captured mainstream attention and sat comfortably in the upper reaches of the music charts, with the latter scooping the Mercury Music Prize last month.
Grime's steady rise over the last 13 or so years was built on strong foundations of DIY attitudes and community radio. Early stalwarts of the sound are still very much involved too - the enigmatic Wiley, one of the pioneers, is set to release new material in the coming months.
Newer artists such as Novelist still hone their craft by spending as much air time on radio as possible too, either hosting sets or clashing with other MCs on stations such as NTS and Rinse FM, and even now clashing online as well as onstage.
A great example recently is the beef between Tottenham's Chipmunk and South London's Yungen, with each uploading video responses to each other's rhymes within hours of one being laid down. There's more than a whiff of a London derby about the battle, with each MC's crew rallying around their home-grown hero.
And now there is something even more exciting. An alchemic culture clash between grime music and British football. It's a match made in heaven after all - both British to the core, and both born out of and celebrated in the nation's cities.
Historically, British football is littered with middle-of-the-road music associations, and even hugely embarrassing ones like Hoddle and Waddle's 'Diamond Lights' and Gazza's 'Fog on the Tyne' - but now we're in a different era.
The transfer of Paul Pogba - the world's most expensive player - was announced to the world by grime superstar Stormzy in a social media video made by Adidas rather than by more traditional 'scarf and shirt' photos in the press. This is a player who understands the audience, his fans and their appreciation of a musical genre which lives on channels like Snapchat as much as it does on BBC Radio 1Xtra.
Similarly, Novelist was all over the Ronaldo-starring Nike Euro 2016 advert this summer and female MC Little Simz soundtracking Apple's 'The Beautiful Game' commercial.
Much like in the US, where rap music and sport hold strong connections, for many in urbanised and impoverished areas of the UK, little hope is offered outside of the playing field or the DJ booth. As such, many musicians and athletes carry the hopes of their community with them and there's a lot of crosspollination between the two.
Many MCs have tried out for football clubs, and similarly, footballers like Bradley Wright-Phillips and Yannick Bolaise have spent years dropping rhymes and battling each other, while Luton Town midfielder Matt Robinson meanwhile makes grime under the name MC Kamakaze.
Grime and football's association has never been bigger. Even former Arsenal star Emmanuel Frimpong, currently plying his trade in Russia, now sports the word 'dench' on the back of his shirt - 'dench' being the catchphrase of one of the most successful names in the genre, Lethal Bizzle. The MC, a huge Arsenal fan himself, often speaks about his allegiance to the game and his friendship with Frimpong - a classic example of how intertwined these two worlds now are.
MCs want to be ballers and ballers want to be MCs. MCs are the new rock stars, so footballers want to know them. MCs meanwhile love getting the mainstream validation from huge football stars after years of basement battles and hours of pirate radio airtime. It's win-win for all involved - and a love affair that's only going to grow stronger as grime continues conquering the music world.
Popular in the Community