April has been quite a month. Our efforts to make malaria no more have seen an eclectic array of activity.
Kim stormed round the London Marathon in aid of Malaria No More UK, cheered on by her boyfriend, the UK's Wimbledon champion, Olympic medalist and our Leadership Council member, Andy Murray.
MPs queued up for a bout of pugilism with our giant mascot, Mozzy Man, at a "Get malaria?" interactive information session in Parliament. The event helped to celebrate the UK's key role in halving deaths from malaria since 2000 - that's an incredible 3 million children's lives saved. The parliamentarians left knowing this is a cause that the UK must see through to the end.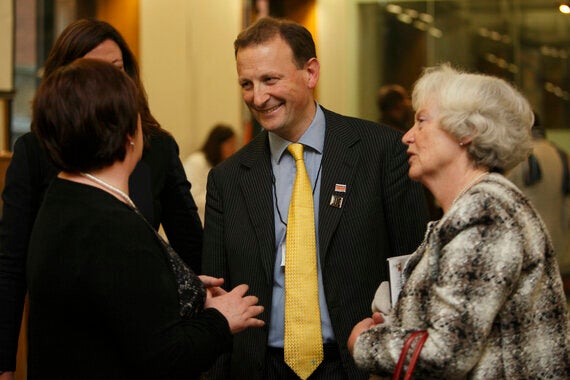 Half of a Yellow Sun for malaria
Director Biyi Bandele worked with us and Soda Productions to host a sell out special preview screening of his new film Half of a Yellow Sun, at BAFTA. The film, based on the wonderful book by Chimamanda Ngozi Adichie, and starring Thandie Newton and Chiwetel Ejiofor, was shot in Nigeria and several of the cast and crew contracted malaria and typhoid during filming, so the event was very personally resonant for them.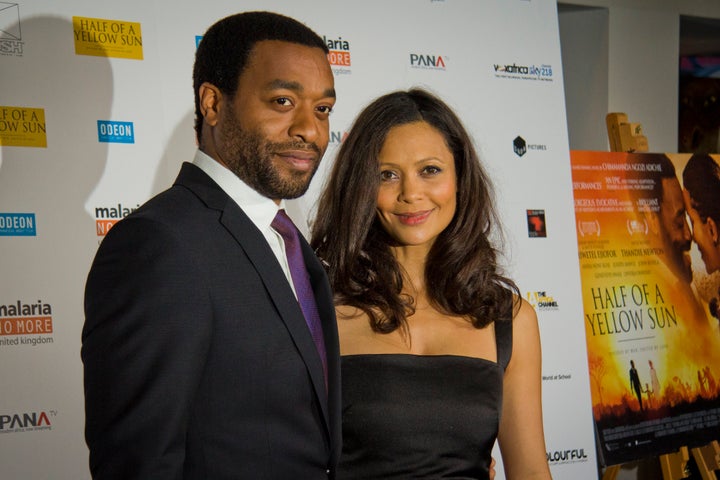 Image courtesy of SODA pictures
Articulating malaria strategy
Our leadership team spent a couple of days with one of our key partners - the Gates Foundation. It was inspiring to discuss their strategy to 'accelerate to zero' malaria in our lifetimes and how we and our US colleagues can help turn the strategy into a reality.
Living Below the Line to fight malaria
Hundreds of people have signed up to Live Below the Line and are going to spend just £1 a day on all food and drink for five days for Malaria No More UK. The challenge takes place in the last week of April and first week of May and there's still time to sign up!
World Malaria Day tomorrow
And there is tomorrow. 25th April is World Malaria Day - a day to remind ourselves that despite all the progress we still live in a world where hundreds of thousands of parents are fighting to save their children's lives from malaria. All the more tragic as malaria treatment costs less than a cup of tea, and a mosquito net less than a fry up.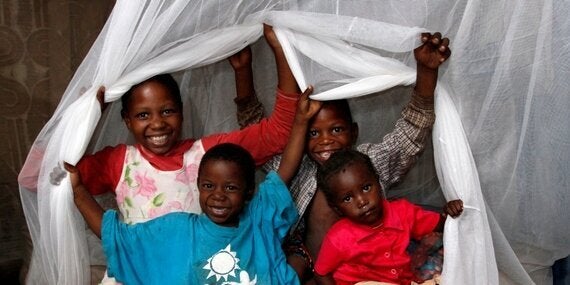 The end of malaria could be one of the great humanitarian achievements of the century. I know we can do it and I believe we will. What frightens me, whenever I think of how we are going to see it through, is that currently there is no army of malaria activists to make sure we don't quit. Malaria kills children under five (77% of deaths) and pregnant women, predominantly in the poorer parts of the world. People who have little voice in our global discourse. Who is going to stand up for them; how do we ensure their voices are heard?
All of us, not only politicians, tend to move on to new things in everything in our lives, whether music, fashion or causes. But not this one, please don't move on from this one. Stopping children dying from malaria is in our reach but the mosquito doesn't wait while we decide to finish the job or not.
There is no other cause which means more in terms of life and death to more people - there are over 200 million malaria cases every year. Yet this is that rare thing - a cause that we are close to winning - in just over a decade deaths have been halved.
Your ideas to accelerate the campaign
To end malaria we need a commitment from a generation of people to see it through. We at Malaria No More UK will work tirelessly to achieve our aim but I'm also making a call out to you. How do we persuade every day people, business leaders and policy-makers to see this through? To end deaths from malaria - and to end malaria - in our generation.
I'd love to hear your ideas - they don't have to be perfectly thought through, just send me a line or two to james.whiting@malarianomore.org.uk. And the more daft you feel sending your idea, the better it probably is. Together we really can make malaria no more.