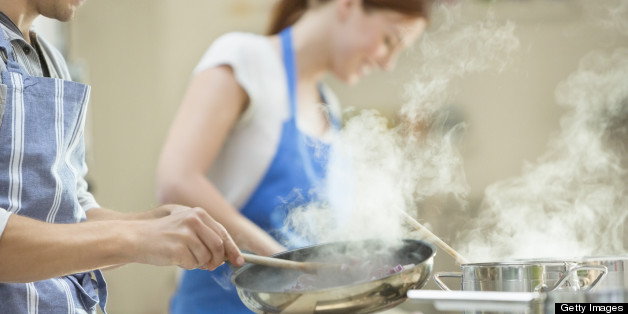 Getty Images
Housebites.com is an online 'ingredients for a meal' delivery service with the mission of empowering people to cook. They deliver the ingredients for a meal for two to your doorstep along with expert recipes and tips.
They're offering their clients a chance to discover new ingredients and learn new skills whilst creating delicious dishes without the hassle of grocery shopping.
I tried out a (complimentary) sample of one of their recipes called warm salmon salad with chilli caramel & toasted coconut. The fish was packed with ice cubes so that it would stay fresh while the package awaits you on your doorstep. The recipe contained 11 steps (25 mins preparation time) which seemed to be straightforward to follow... until I made a start at 9.36pm.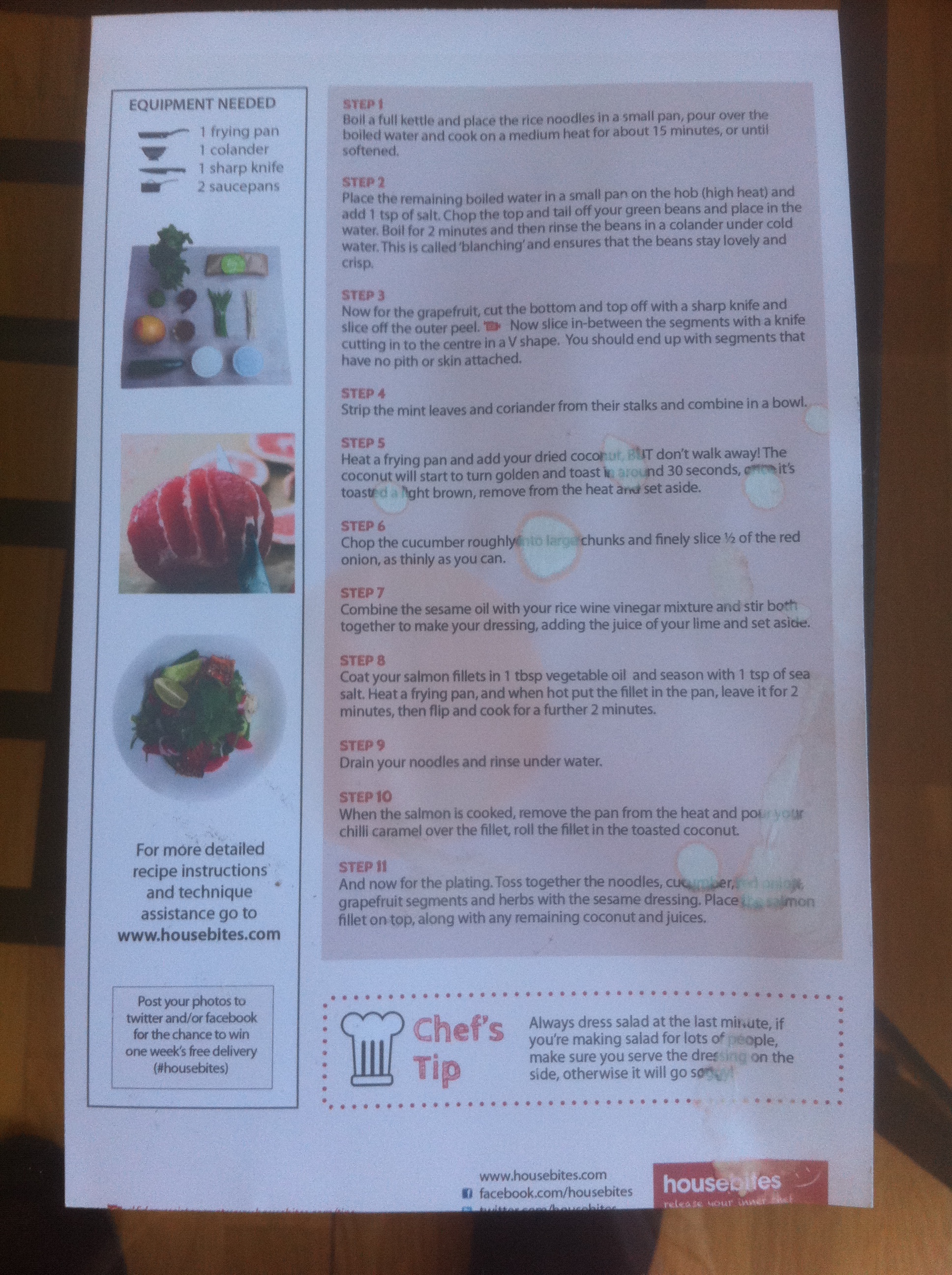 The recipe
First off, I didn't know how to turn on the gas hob as I had been using an electric hob for the past 2 years. I also haven't cooked at all since I moved into my relatively new flat. This realization dawned on me after I had placed plain rice noodles in a pot with hot water, so I had to act fast or risk having soggy half-cooked rice noodles. As a quick fix, I placed the rice noodles in a container and cooked them in the microwave; same goes for the green beans.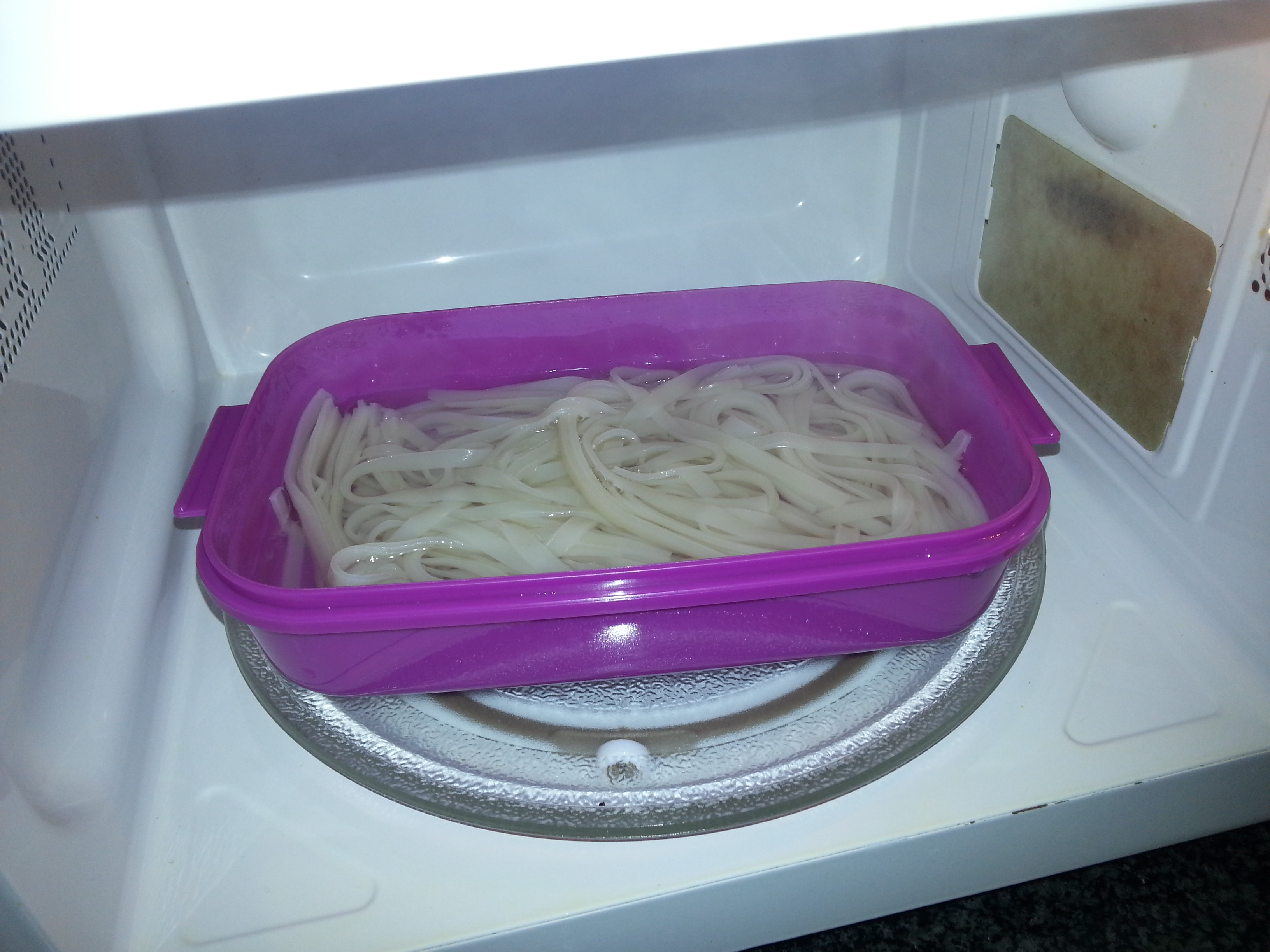 Cooking rice noodles via microwave
Next up, I had to cut up a grapefruit, which seemed fairly easy to do until I realized that I misplaced my chopping board so I improvised using a plate. I had no idea how to slice in between the segments cutting into the centre in a V shape, so I just ended up with a skinless grapefruit.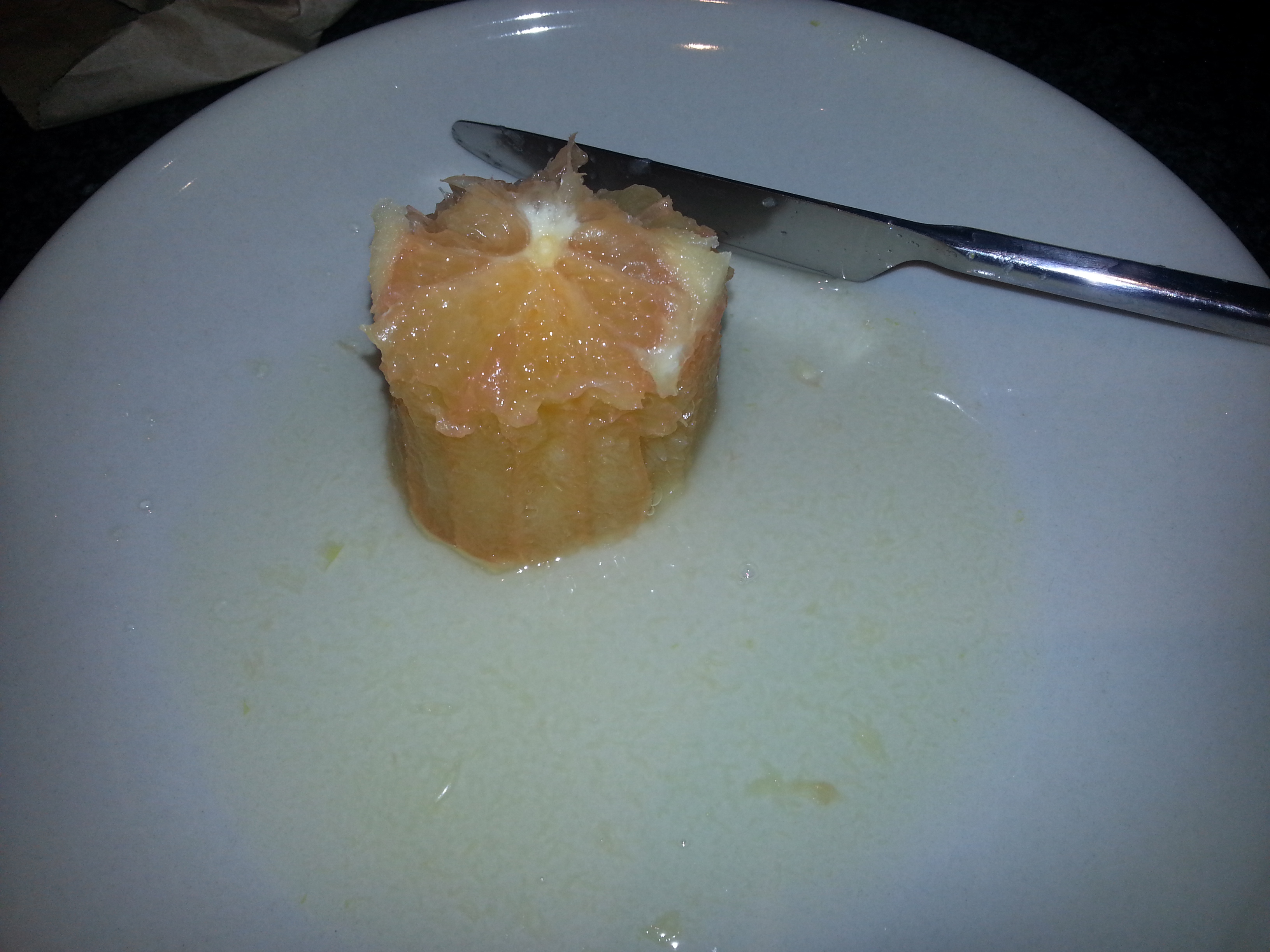 My skinless grapefruit
Luckily, the following steps like mixing mint leave and coriander as well as toasting coconut flakes were easy enough to follow. However, I was internally debating whether I had to add oil to brown the coconut flakes. I went with none and it turned out fine. Whew!
By this time, I was getting quite hungry and it was already hitting the 25 minute mark so I skipped cutting up the cucumber and red onions and just decided that I can live without those garnishes.
I jumped to step 8 which involved frying up the 2 salmon fillets. Around this time, my flatmate came home and showed me how to turn on the gas hob. So, I was able to do this step without problems.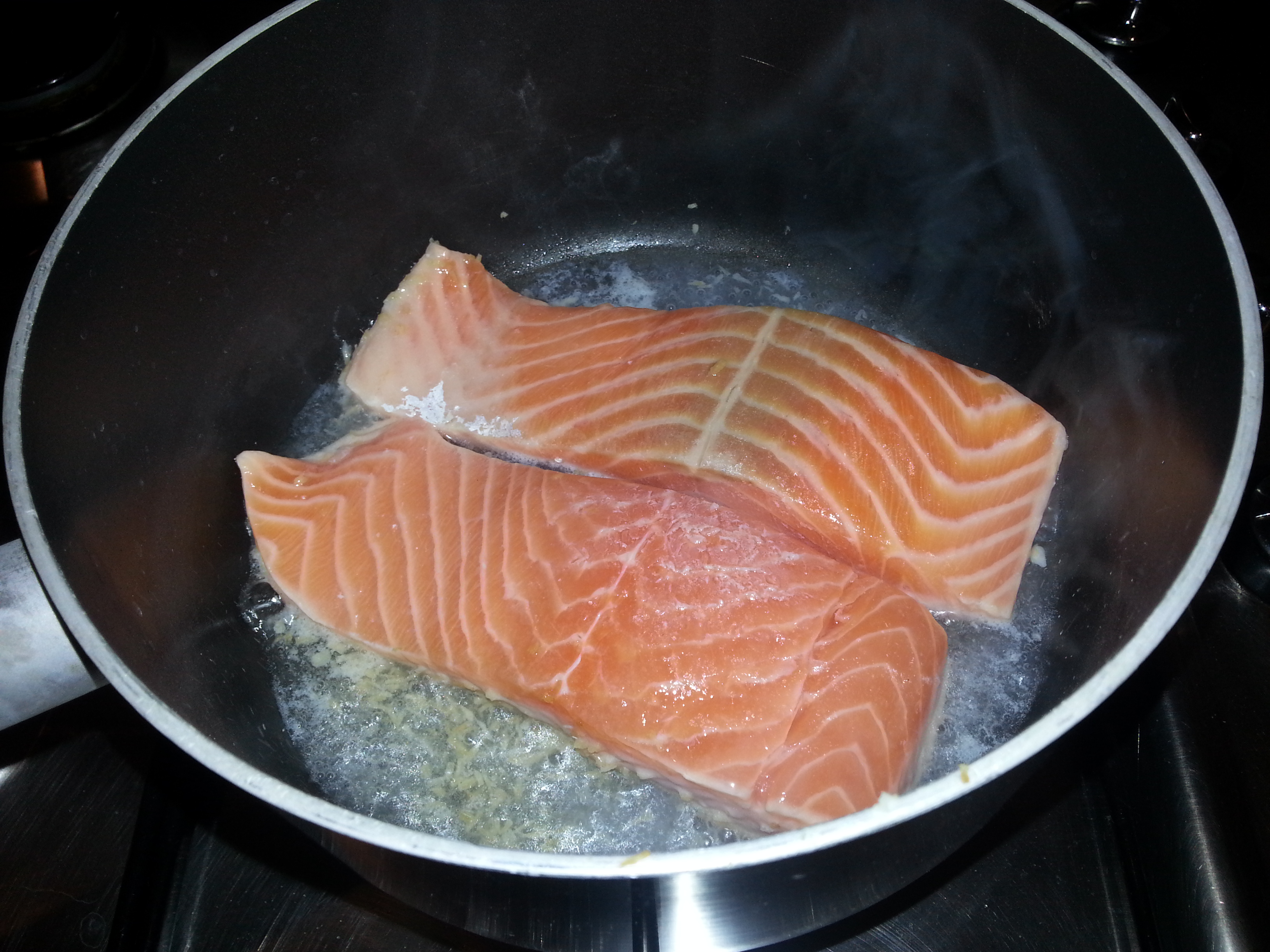 Cooking the salmon fillets
For the plating, I basically put everything in one plate (save for the other piece of salmon fillet) and sprinkled sesame oil as well as the rice wine vinegar mixture for the dressing. I basically ate the two portions (save for a piece of salmon fillet) for dinner at 10.21pm. It tasted okay. I don't think that my culinary skills are up to scratch at all - and I also skipped and improvised with a couple of steps. Nevertheless, it was a memorable experience.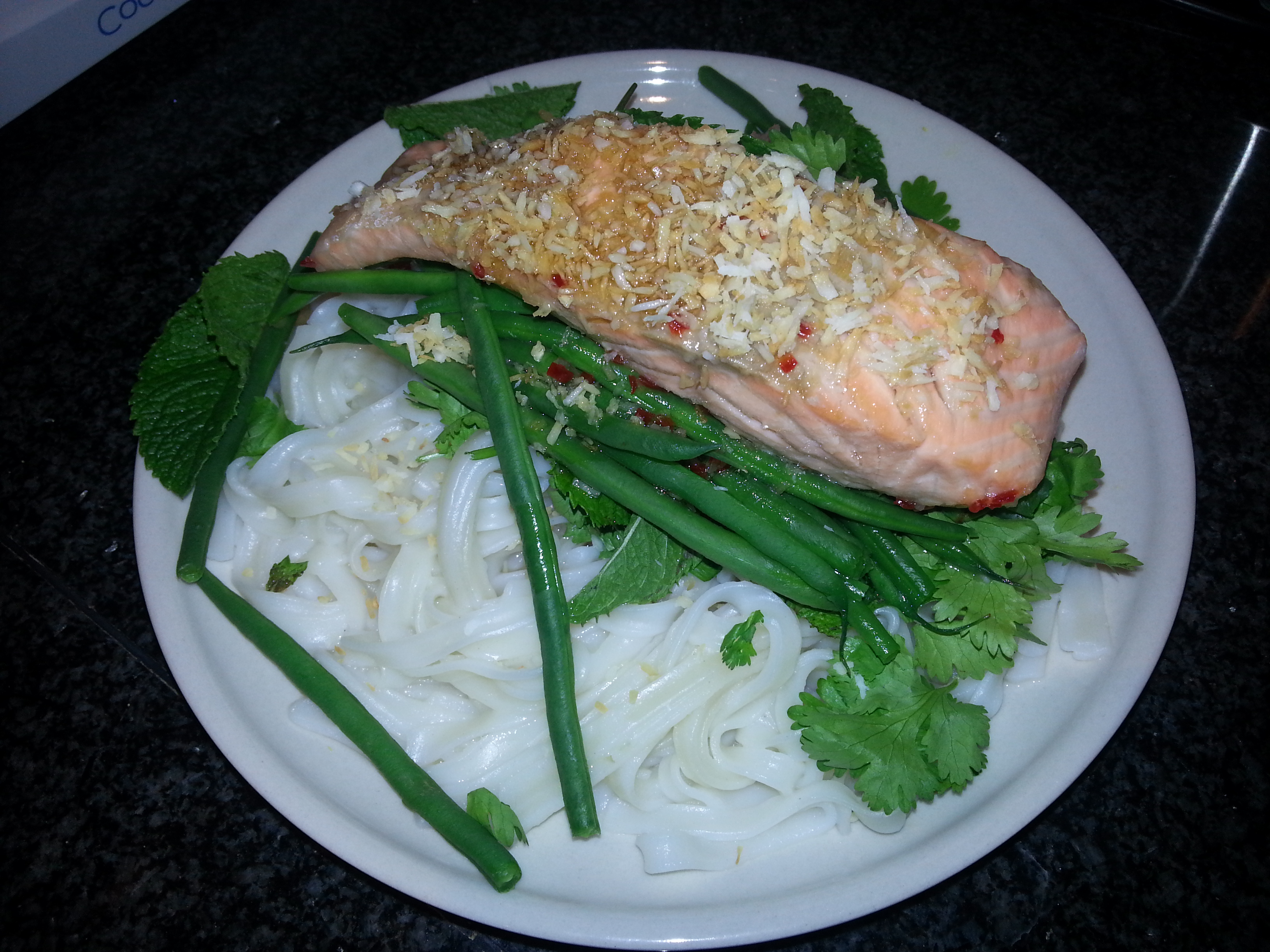 Finished product
Overall, I think that Housebites is an interesting concept. Otherwise, I definitely would have been cooking up pasta or pizza if the package hadn't arrived. However, I would never be able to offer my creations to another human being as I don't think it's up to scratch.