"Forever is Composed of NOWs" Emily Dickinson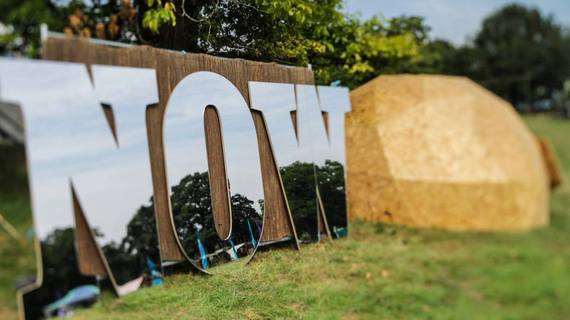 What do you think of when you read the word 'Now'? Perhaps you can hear the distant warbling of Elvis Presley passionately proclaiming 'It's Now or Never'? The constant advertiser's dream slogan that piles on the pressure to 'Buy it Now'? Better still, you engage with your experience and senses right now to focus your attention on the present moment?
Since being asked to 'pay attention' in school (and I never really understood what the hell that meant), I have been curious about the now, and what our awareness or attention really is. It's a catch twenty-two, when we are living in this moment yet our busy minds are often taking us out of the now, reliving past moments or rehearsing the future. A few years ago I came across mindfulness, which I have been fascinated by ever since -a state of active, open attention on the present.
As Jon Kabat-Zinn, founder of the Mindfulness Based Stress Reduction technique (MBSR) explains, "It's the awareness that arises through paying attention, on purpose, in the present moment and non-judgmentally". A key antidote to the pressure cooker of the modern age of stress and burnout, mindfulness offers a scientifically proven solution to the anxious mindsets that so often accompany our technology-filled, fast-paced lives. While mental health problems are estimated to affect one in four, mindfulness can lead to a 20% reduction in symptoms of anxiety and depression.
In the "year of mindful living" in 2014, the popularity of mindfulness has led to the creation of hundreds of courses nationwide and is now recommended by the NHS. On 7th May this year, mindfulness stepped into the political mainstream as 95 members of parliament in Westminster were guided to conduct a minute of mindful silence with comedian Ruby Wax, the poster girl for its benefits. Major publications and newspapers have recently been seen to feature mindfulness in their pages, in an age where the practice is no longer seen as the reserve of those who sit cross-legged drinking herbal tea and holding finger cymbals.
While mindfulness is clearly having its time, and we have solid evidence of its benefits, there are still those who feel uneasy trying it or do not feel it is right for them. Case in point: a close friend of mine who suffered from burnout recently. While speaking to her after she was signed off from work, she said she knew that mindfulness could help, but the thought of it was off-putting - sitting on her own in silence felt like a solitary and cut-off activity which she was not attracted by.
This got me thinking. Might there be a more accessible way of presenting mindfulness to people? Could we embed this ethos into activities which are more group-orientated and fun - or simply put, more playful - to create the same overall result?
One of the most famous visions of the roles of the arts is 'carpe diem'. With a background in the arts, the idea that we can engage in arts activities and creative pursuits to savour the moment intrigues me. I am passionate that the mindfulness message can be brought
alive while exploring everything from literature, visual arts, performance, poetry, music and dance to photography, feasting and craft. The arts have long had an association in therapeutic contexts and in mental health. How might we lighten the mind through marrying mindfulness and the arts? And in doing so, spread that learning across communities, schools, hospitals?
Exploring the now has taken me from the poetry of Derek Walcott and Mary Oliver to the quiet corners of Neasden Temple via Simon Mole, from a glistening lake in Oxfordshire to the classical splendour of Conway Hall and to working with Ruby Wax. Ruby Wax famously describes how engaging with the senses is one of the main ways to quiet the mind, as the amygdala (associated with the fear-based part of our brains) cannot operate at the same time as the pre-frontal cortex, which lights up when we focus on our senses. At a recent event we hosted with Ruby, she explained, "Just remember to listen. Listen and focus only on what you can hear. This is one of the simplest, most straightforward ways to come back into the present".
As founder of NOW Live Events, we champion the arts and engaging the senses as a way of being totally in touch with and aware of the present moment. Our events and mini-festivals take place nationally and internationally at arts centres, festivals and pop-ups. As part of our residency at Wilderness Festival this year, (7th-10th August), Oliver Burkeman, Phoebe Boswell and Tom Chatfield will be joined by a group of artists, writers, musicians and cultural commentators in over 40 events designed to stimulate the senses and savour the moment. We will also be featuring at Southbank Centre's Festival of Love on 16th and 17th August as part of their 'Philautia' weekend (focusing on the love we give ourselves). Our events partnership with Psychologies Magazine starts again in the autumn.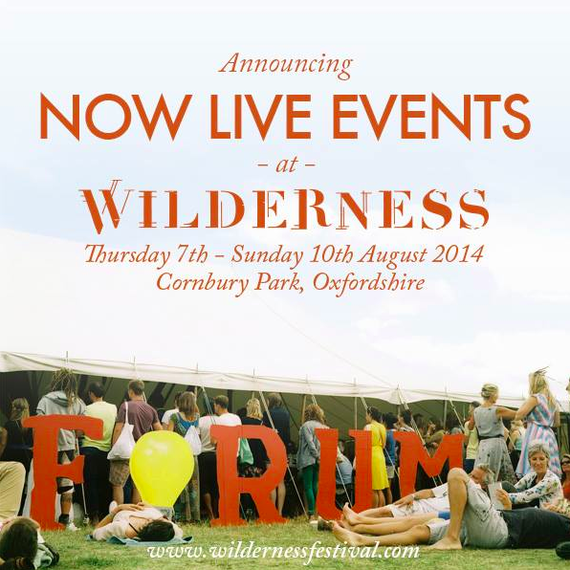 Biography
Jana Stefanovska is the founder / director of NOW Live Events
Website
www.nowliveevents.org
Twitter
@nowliveevents
Facebook
NOW Live Events