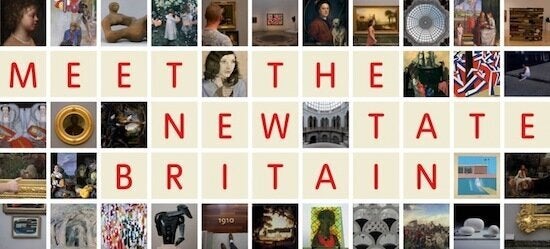 Have you ever wondered what a JMW Turner seascape painting might taste like? Fishy, if you ask chef Rachel Khoo. Or how a Frances Bacon triptych might sound - dark and moodily rockin', if you ask the band Everything Everything. And which artwork would a great film director like Christopher Nolan choose to bring to cinematic life?
This might sound like some strange experiment in synaesthesia; in fact, its for a video series I've been making to mark the launch of the new Tate Britain, which reopens on 19 November after two years of renovation. To celebrate Tate has asked leading figures from the worlds of film, fashion, food and photography as well as music, comedy, poetry and design to choose a piece of art from Tate Britain's collection and to share their personal connection with it.
For my first post in this series it's the turn of fashion, as designers Lulu Guinness, Jonathan Saunders and Preen take inspiration from 500 years of British art. I'll be back next week with 'Film Meets Art', as British directors Mike Leigh, Ken Loach and Christopher Nolan explore the influence art has had on their work.
If you're intrigued to find out more about the new spaces being unveiled at Tate Britain, you can go behind the scenes in our short video with Grand Designs' presenter Kevin McCloud as he explores the gallery's architectural secrets.
The new Tate Britain opened on 19 November 2013