From Liberia to Nepal, Ethiopia to India, progress is being made to ensure more disabled people are living lives with dignity with inclusive water infrastructure, accessible toilets and improved hygiene services.
Yet as we mark the International Day of Persons with Disabilities (3 December), there is so much more yet to be done to ensure all people everywhere can live their lives with dignity and in better health.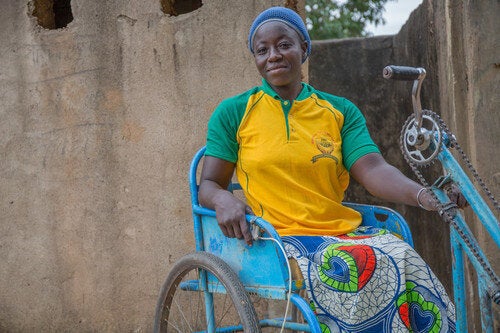 WaterAid/ Basile Ouedraogo
Progress comes not just in installing accessible facilities, such as wheelchair-friendly toilets and shower blocks. It comes through changing mindsets around disability in communities and in local governments, so that disabled people are brought into conversations and their own needs and wishes heard, acknowledged and acted upon.
Poverty as cause and consequence of disability
One billion people - 15 per cent of the world's population - have some form of disability. The vast majority are living in the poorest communities in low- and middle-income countries, where poverty is both a cause and a consequence of disability.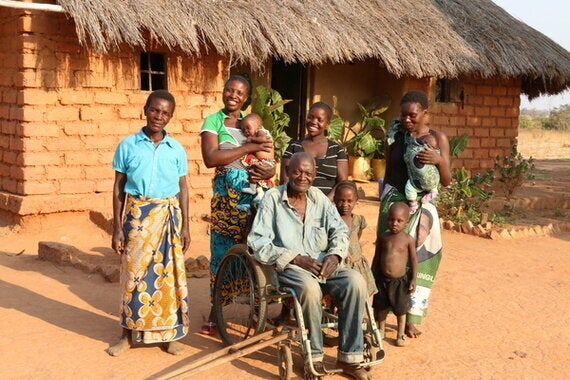 WaterAid/ Chileshe Chanda
A lack of access to water, sanitation and hygiene particularly affects disabled people living in poverty. Disparities are even more stark when disability combines with another common cause of exclusion, such as gender, remoteness, ethnicity, chronic illness or ageing.
WaterAid has been calling for action from policymakers, local and national governments, and water and sanitation practitioners to ensure access to water, sanitation and hygiene for all, including disabled people.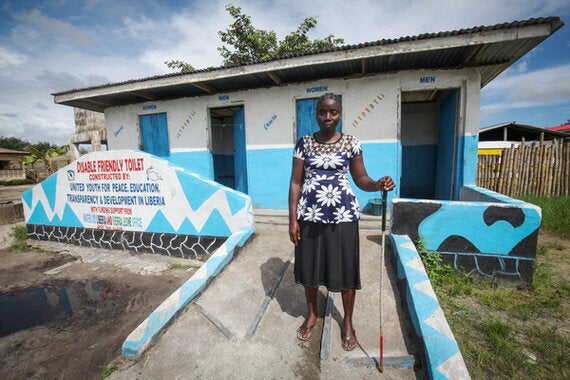 c WaterAid/ Ahmed Jallanzo
Too often, the focus remains on the reasons it is hard to reach disabled people in poor communities are discussed. The lack of data, the lack of accessible infrastructure and the lack of money are given as reasons to delay, postpone, obfuscate.
This is not an adequate response. There is more and more evidence of the progress that can be made when all people involved in delivering water and sanitation facilities start taking real, practical steps towards inclusive taps and toilets for all.
We are calling for those people involved in delivering services to make them accessible for all, to end discrimination so people with disabilities can claim their rights to water and sanitation. This means promoting the rights to water and sanitation and how people can claim those rights. It is time to get real and get practical now.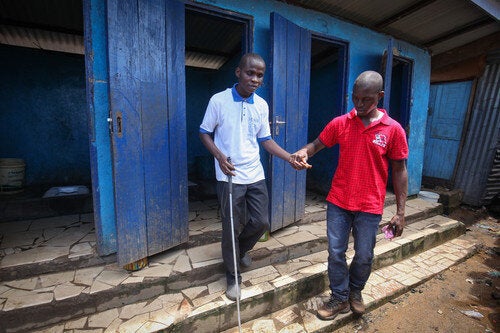 I recently met Martin Olupot, a 50-year-old farmer from Uganda who is very optimistic despite serious challenges. He's married with seven children and also does carpentry for the village. When he gets a good harvest he sells some of his produce to get money to buy books for his children and for medical care.
He has also constructed his own toilet seat, tippy tap for washing his hands, and wants to get himself a tricycle to get around more easily. Disabled people in poor communities often lack water, sanitation and hygiene services (WASH) because facilities and processes are not inclusive.
There is a serious lack of accessible information available on low-cost, low-tech adaptations for WASH facilities; disabled people are rarely consulted or involved in decisions about accessible facilities and programmes, and negative attitudes lead to exclusion.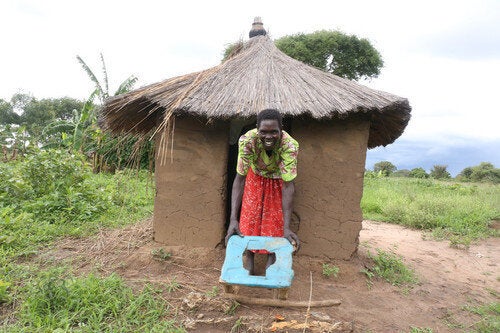 People like Martin may be stopped from using a tap because of social stigma and traditional beliefs that they are 'dirty' or verbally abused when attempting to use a public toilet.
WaterAid works in 37 countries helping ensure no one is left behind, including disabled people.
WaterAid works with governments to develop guidelines for delivering proper services and supports on implementation. In India, WaterAid worked with the government to develop and roll out their Handbook on Accessible Household Sanitation for Persons with Disabilities with practical, accessible water, sanitation and hygiene designs of varying costs.
WaterAid is calling on governments to meet their promises to ensure that no one is left behind, after every member state of the United Nations signed on to the Sustainable Developments Goals in autumn 2015, promising a healthier, fairer, more sustainable world by 2030.
To read more on clearing the path for disabled people to access water, sanitation and hygiene facilities, see www.wateraid.org/disability-day for more information on WaterAid's work in this area.
To join in the conversation this International Day of Persons with Disabilities, use the hashtag #IDPWD and tweet us @WaterAidUK