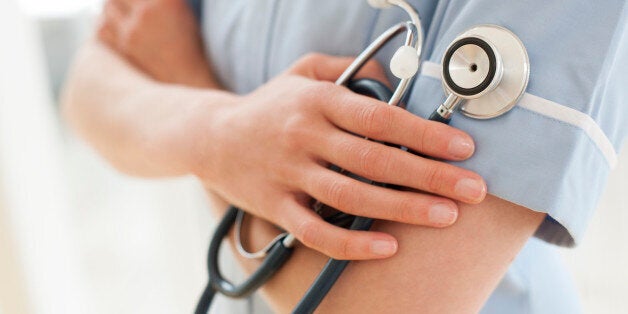 The National Health Service has had an international workforce ever since it was founded. It is a world leading and inspiring organisation which has always attracted the talent of some of the finest nurses from around the world.
In the early days it was particularly reliant on nurses from Commonwealth countries, but in more recent years Trusts have recruited more nurses from the EU, from countries like Ireland, Spain and Portugal.
Figures obtained by the RCN show just how dependent the health service is on their services: there are over 33,000 nurses trained in the EU registered to work in the UK. Just to put that number in context, that is almost 8,000 more nurses than are currently working in the whole of Wales.
There is an important debate to be had over how much the UK health service should rely on overseas recruitment, and the RCN has long called for greater long-term investment in the training of more home grown nurses to ensure the NHS can cope with growing demand without being at the mercy of global nursing workforce trends.
What is not up for debate is that the NHS depends on these 33,000 nurses to enable it to provide safe staffing levels. What is not up for debate is that without them, patients across the UK would be less safe. Which is why it is not enough for the Government to simply say that it expects their rights to be protected. There must be a guarantee.
Working in the health service you get used to dealing with the unexpected. But the uncertainty that health care organisations now face in trying to plan their future staffing levels is simply not acceptable - and the absence of concrete assurances over the future of EU nursing staff is only making this worse.
A lack of investment in training in England has been partially responsible for the massive - and costly - reliance on temporary staff that we have seen in the past few years. On top of that, the Government is still planning on taking a leap into the dark with its plans for a new loan system for student nurses which could put off many potential nurses and make this uncertainty worse.
So Trusts have a big headache when it comes to recruiting enough staff to provide safe care for patients. But when it comes to retaining the staff they already have, things aren't much easier. Years of pay restraint has left nurses 14% worse off in real terms, and many have been forced to consider whether they can afford to continue in the profession.
With all of this uncertainty, it is absolutely vital that employers in the health service at least have a guarantee that their EU trained staff will be protected. Without this guarantee, they cannot be expected to guarantee safe staffing levels.
But there is a more fundamental reason that the RCN is calling on the Government to protect the futures of EU staff. Nurses from across the world have made a valuable contribution to the NHS and the 33,000 EU nurses currently in the UK are a vital part of a population of nurses which is caring for us all day in day out. Allowing even the slightest bit of uncertainty to continue over their future is not just the wrong thing to do from a workforce planning point of view; it is the wrong way to treat people who are contributing to our health service. It goes against the health service's spirit, which remains an inspiration worldwide. They have helped our health service during a time of great need. We must not turn our backs on them now.