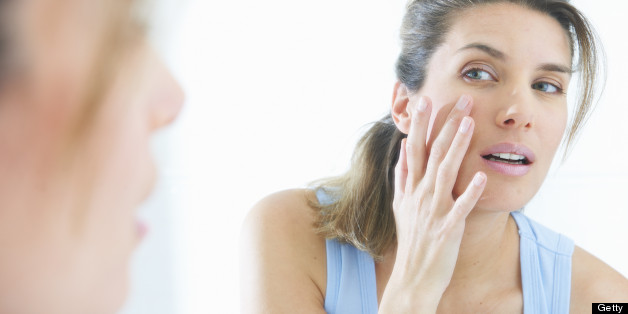 Getty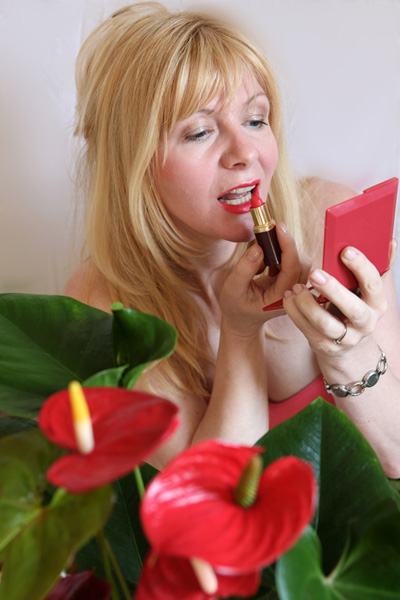 Some of the tabloids last week declared that Britain is in the grip of a skin allergy 'epidemic' stating that millions of people are being exposed to toxic chemicals. The particular culprits are M1 and MC1 preservatives used in a wide range of products including moist wipes, cleansers, and guys are not immune - it's in some shaving foams too. A consultant Dermatologist Dr John MacFadden said, '...many of our patients have suffered acute Dermatitis with redness and swelling of the face' Dr John English consultant dermatologists at Nottingham University Hospital said 'patients don't realise it's the cosmetics that are causing the problem so they keep on using them'. The press reports say that the Consultants are looking to raise the issue with the UK cosmetics industry.
I'm trying to remain calm and not run into TV studios, newspaper offices, doctors surgeries et al shoutng.. I TOLD YOU SO! Once calm, I'm glad the media have caught up with what I have been banging on about for years.- it's time ditch the chemicals in everyday products ranging from shower gel and deodorant, make up and skincare.
So what might happen now? If put under pressure some companies may remove those particular preservatives from their products but will the problem be solved? Nope - Ironically I agree with one statement from the Cosmetic Toiletry and Perfumery Association saying that 'Every cosmetic product must undergo a rigorous safety assessment that covers all the ingredients...' Yes technically all synthetic chemicals must be rigorously tested and passed safe for use - but no-one can do the equation as to what happens when those chemicals interact with each other - when left in sunlight for example, and with other chemicals used in other personal care products or in cleaning, air freshening...the list goes on. The Ecologist magazine once looked into whether this equation could be done. They declared it was possible but would take around 200 years to complete - and I'm guessing the cosmetics industry wouldn't be up for funding it!
I give many talks on these topics and people often say...'My mum and grandma used a face cream and a red lipstick, they also used a washing up liquid with no allergies prevalent'. That's true but that one face cream and one lipstick would have been it - today the average woman puts about 500 chemicals a day on her face, has a bathroom cupboard holding in excess of 50 different products and another 20 languishing in her make-up bag, add to that the 10 or so cleaning products in the average home and you can see why we are creating a toxic soup in our personal environment.
However I bring good news! It's easy to save yourself, your skin and the environment by simply switching to one hundred per cent natural and organic products, there is huge choice available now, in fact a recent Mintel report said the rise in spending on organic skincare had gone up by 40 per cent in two years. It doesn't have to cost more, in fact you can go DIY, make your own cleanser, exfoliator, face masks, even shampoo and conditioner with everyday kitchen cupboard ingredients, many of which I covered in my book 'Look Great Naturally'. If you prefer to purchase, check out my own recommendations for brilliant safe non-toxic natural products at www.janeyleegrace.com, and I'm not on commission!