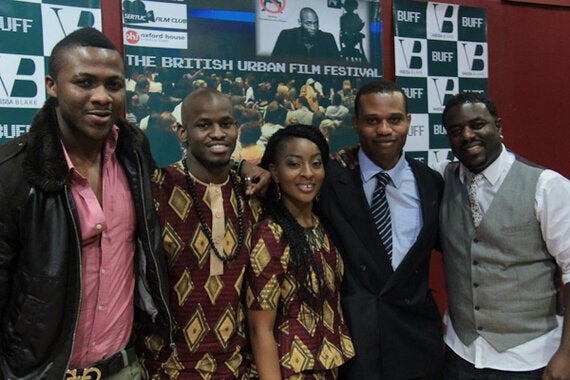 2012 British Urban Film Festival
Stanley Chinoso (film actor) , Anthony Abuah (writer & director), Marlene Abuah (film & TV actress), Emmanuel Anyiam-Osigwe (BUFF CEO), Lateef Lovejoy (actor & comedian).
(All pics courtesy British Urban Film Festival).
That due to a lack of opportunity in their home countries, black British actors and other creative talent are finding success -- and meatier roles in the states is not new news. Whilst we have numerous organisations trying to redress the balance like MOBO, Screen Nation Awards and the Asian Awards, things are slow to change. We know the existence of these brands are all necessary to give BAME talent the recognition and platform they need to excel in their careers.
So many UK BAME talent have emigrated to the USA to find success there: Idris Elba in The Wire, David Oyelowo and Carmen Ejogo in Selma, director Steve McQueen for 12 Years A Slave, most rappers' favourite rapper Slick Rick, Thandie Newton in Mission Impossible and Crash, and Gugu Mbatha-Raw in Belle, plus singers Natalie Stuart and Marsha Ambrosius and many more.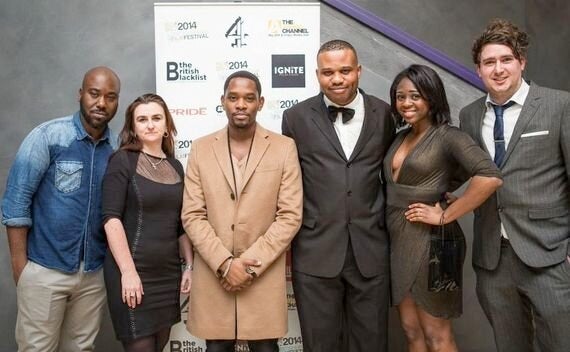 BUFF V.I.P screening of 'Selma'
Bernard Kordieh (BUFF board member & TV producer), Kate Herron (BUFF board member & film producer), Aml Ameen (BUFF board member, film & TV actor), Emmanuel Anyiam-Osigwe (BUFF CEO), Dr Clare Eluka (from the sponsors of BUFF 2014 - Premae Skincare), Ross Bispham (BUFF board member & film marketing consultant).
One brand that has steadily and quietly been pushing these successes is the British Urban Film Festival who are this year celebrating 10 years of helping catapult urban film talent through their annual film festival. I sat down with Emmanuel Anyiam-Osigwe, Director and founder of the British Urban Film Festival (B.U.F.F) to hear more.
''2015 marks our 10th year of urban film coverage in the UK with Channel 4 who will be sponsoring the festival in-kind for a 3rd successive year in the autumn. As part of their commitment for this year, Lisa Walters who works in Drama Development is coordinating our Spring Season launch in April. We will be announcing our programming of film premieres on the 1st and 2nd of May and are really excited about this years line up''.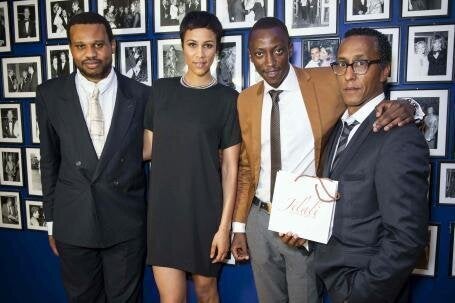 2013 British Urban Film Festival
Emmanuel Anyiam-Osigwe (BUFF CEO)
Zawe Ashton (film & TV actress)
Emmanuel Akintunde (from the sponsors of BUFF 2013 - Jilali Argan Oil UK)
Andre Royo (film & TV actor)
What is the British Urban Film Festival, how long has it been going and why is it needed?
Established in 2005, the British Urban Film Festival (colloquially known as BUFF) was initially formed to showcase urban independent cinema in the absence of state-sponsored activity in the UK. Currently supported by a board of actors, journalists, film critics and filmmakers, BUFF stands out with its triple offering of on-line, on-air and spectator platforms where filmmakers and scriptwriters are presented with the opportunity to have their work showcased to the largest audience reach possible.
Which films did the British Urban Film Festival break and why should people take notice?
BUFF has screened the UK premieres of David is Dying (starring Lonyo Engele), Calloused Hands (starring Andre Royo), Traveller (starring David Essex), Montana (starring Mckell David, Lars Mikkelsen, Adam Deacon & Ashley Walters) & Mum Dad meet Sam (starring Joseph Benjamin & Afolabi Dasaolu (a-dot comedian). BUFF has also screened Woolwich Boys, which Metro newspaper described as Nigeria's answer to Goodfellas.
Which actors has the British Urban Film Festival championed from the start and how did you do this?
BUFF has championed actors such as Aml Ameen, Lonyo Engele, Kyla Frye, Fraser Ayres & Clint Dyer.
Actor Lonyo Engele, who has since been cast in numerous American films as well as The Bible TV mini-series (13.1 million total viewers), told me exclusively ''From the very start BUFF have supported my work. I will never forget and be eternally grateful to them as they championed my first film David is Dying and helped me become the first and only ever British actor to win (ABFF) American black film festival best actor award".
Why is there not more diversity in British film and what is stopping it?
Because of the advent of the British Urban Film Festival, we always see the glass as half full in that the majority of the films we show at our festival, on television or online, are rich in terms of diversity. The wider film and TV industry is largely conservative in the content they produce appealing to an ever-decreasing homogenous audience mass.
Who would you blame for the fact that we need a festival like BUFF? What are your biggest challenges?
BUFF was launched during the era of the state-subsidised UK Film Council and Black Filmmaker Magazine, the first publication of its' kind in the UK dedicated towards showcasing black film and black filmmakers in the UK and across the globe. BUFF took an opportunist approach to create a platform, which guaranteed that filmmakers from culturally diverse backgrounds would get their stories heard and showcased prominently and consistently. The biggest challenge remains finance and persuading sponsors and advertisers to associate themselves with the festival.
Does BUFF help or hinder by segregating us more?
BUFF is an inclusive festival, meaning that there is room not just for black filmmakers, but for all who generally feel that they've been culturally ostracized as a creative or through the stories that they choose to bring to screen.
What does the future hold for BUFF?
By 2020 - I want to take the festival on tour across the country and internationally, to invest in independent film productions and picture houses.
Things Emmanuel is keen on you knowing about BUFF?
For the first 7 years of the festival, tickets were free to attend, in order to establish an audience for the event.
Actor Aml Ameen's directorial debut ''Drink, drugs and KFC'' premiered on UK television (BUFF presents...season on Community Channel) at the same time as a repeat of Kidulthood was airing on BBC3.
Over 120,000 viewers tuned in to watch the first BUFF short films, which featured on Channel 4 in August 2014.
BUFF was the first UK film festival to screen Selma, Sparkle (starring the late Whitney Houston) & Chiwetel Ejiofor's directorial debut 'Slapper'.
Similar to Kanya King with MOBO and Alfred Hitchcock with the film Psycho, the family home has been mortgaged (at least twice) to bankroll the annual British Urban Film Festival.
To get involved with this year's British Urban Film Festival
from 16 - 21 September go to;
www.britishurbanfilmfestival.co.uk