London360, produced and presented by young Londoners, will reach more viewers in the capital when it is shown on new TV channel London Live starting THIS Sunday 9am!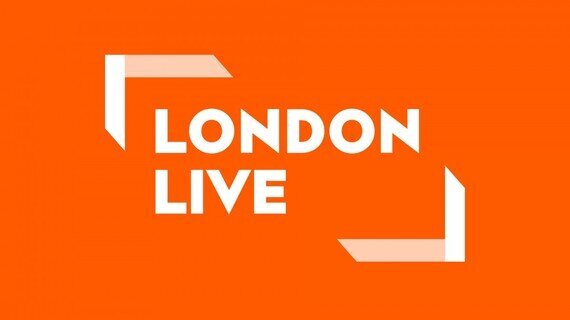 London's young people are finally getting to make a TV show that shows what news about their city, looks like from their point of view, yet aimed at a mainstream inclusive audience.
For too long, news shows have been made by the same old stereotypical ''hideously white, male, middle classed'' news hack.
Starting this Sunday, London Live, the first 24-hour TV channel dedicated to the capital, will broadcast thirteen episodes of London360. The half-hour magazine style series was created by a team of diverse young Londoners aged 18-25 and shown on national television channel, Community Channel.
Over the next three months, London Live will broadcast a series of specially produced London360 episodes presented by Maleena Pone - a former London360 reporter and the London Live presenter who launched the channel on March 31st.
A small project engaging London's youth aged 18-25 that began 3 years ago gets its mainstream broadcast commission this week when it airs on new London TV channel London live.
Previously aired across the UK on community channel on sky and virgin, this is its debut on London live.
For a long time there has been public debate about unpaid internships and whether they are exploitative. London360 gives young people from diverse backgrounds a foot in the door to the media industry who are usually closed to a 'certain type of person'.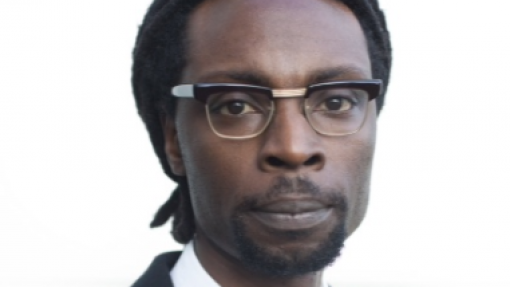 DERREN LAWFORD - LONDON LIVE COMMISSIONING EXEC.
Derren Lawford, Commissioning Exec at London Live explained:
" London Live is pleased to be partnering with Media Trust to help give new and fresh voices a platform on TV in London. We're hoping to uncover lots of new talent and stories''
Headed up by former London360 reporter Maleena Pone, who is now one of London lives main on screen faces and launched the channel on march 3st this year, it's a huge acknowledgement and co-signing of the quality of content that young people are able to create today.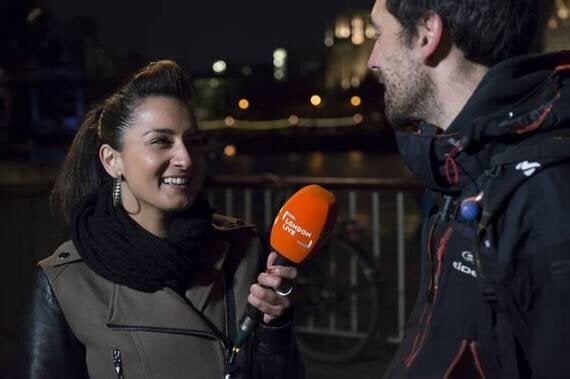 MALEENA PONE, FORMER LONDON360 REPORTER, CURRENT LONDON LIVE REPORTER
Maleena Pone, video journalist for London Go at London Live & presenter for London360, agreed:
"London360 gave me the opportunity to explore my passion and talents in a number of areas of news making. From producing to shooting, presenting to editing, I really learnt to cut my teeth in a challenging but incredibly supportive environment. It's not always easy when starting out to find the confidence to do all of these things simultaneously and with so much conviction. But London360, at its essence, is a platform that champions the opinions of young people, credible journalism and unrepresented voices in the media. This state of mind was echoed in the editorial as well as in the planning and delivery of the content. I'm always promoting this opportunity to other young people I meet who are serious about earning their first experience in broadcasting.''
When I first started out in tv myself as a presenter on eighties youth show THE WORD, and as a presenter for MTV NEWS, I was used to having a team of at least 4-7 people on every shoot to oversee production, shooting, sound and more.
What we do at london360 is bring a small team of trainee reporters in house for 6 months and give them a boot camp crash course in being a total one-man band. They undertake master classes from industry leaders in areas such as camera training, editing, OFCOM and compliance, social media, blogging, vlogging, camera technique, presentation, audio pump music sessions and more.
After their time with us each of them can research, produce, shoot, edit and deliver a multi platform story for TV, radio, print press and digital platforms.
Due to their non-traditional approach t training and news gathering, the London360 reporters approach all stories with a confidece and angle that is unique in todays broadcast arena.
This makes them extremely valuable to employers. Unlike interns in my past who could spend up to a couple of years doing menial tasks such as photo copying, making teas and coffees, meeting and greeting talent and more, London360 reporters have an extremely fast learning curve and are readily employable as soon as they leave us with an uber professional show reel and real TV broadcast credits.
This series of London360 features the likes of Idris Elba, Jon Snow, Labrinth, Pixie Lott, Noel Clarke, Dynamo, Alesha Dixon, Jamelia, Boris Johnson, Leona Lewis, Richard Branson, Wretch32, Chip and Labrinth talking on topics including domestic violence, social media and musical therapy in the capital as it uncovers incredible local stories and shines a light on compelling community-based campaigns.
Each episode is produced and presented through the gaze of young Londoners aged 18-25 who are passionate about the area they live in, and who want to bring a fresh viewpoint to the capital's news agenda. London360 gives young reporters invaluable media training to identify and capture their community's stories.
Now in its third year, London360 is run by Media Trust, to give young people from a diverse range of backgrounds the opportunity to learn new skills, develop expertise and reach their potential.
Even after they leave London360, the trained reporters are supported and mentored by media industry professionals who help guide and continue to open doors for them.
Many of the London360 alumni are now working for companies such as London Live, BBC, ITV, MTV and Sky who recognise that a diverse staff males up an economically more productive brand.
I never cease to be amazed by the young people who we support through this initiative, all with a passion for their local area and a desire to make a positive difference. With London Lives acquisition of London360, the reporters are given another fantastic platform to have a voice and get their stories heard.
I hope Londoners will watch, support, engage and understand the general news agenda as seen through the eyes of the youth of our city.
London360 broadcasts on London Live on Sunday 13th April at 9am (with new episodes the same time each week).
For more information about London360 visit www.communitychannel.org/London360 or follow their latest new stories on twitter @London_360.
Related