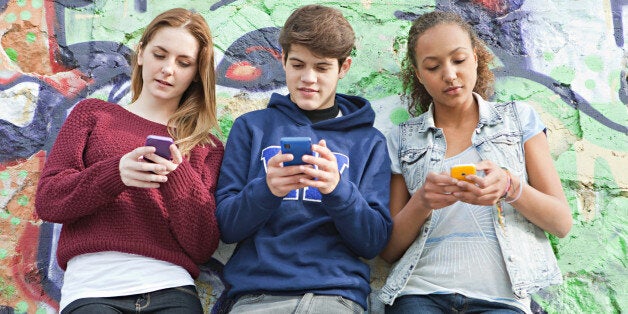 One thing I've learnt throughout my career working with children is that you should never underestimate them.
Traditional wisdom dictates that older is wiser. But that's not necessarily the case and sometimes adults would do well to listen to what the younger generation have got to say.
Children are especially astute when it comes to their education; they want knowledge and skills that prepare them for life and, these days, an enormous part of life is lived online where, among all the child-friendly content, danger can lurk, just as it can in real life.
Children are not oblivious to these dangers. They know they exist. And this week they've told us they want to learn how to understand them and how to protect themselves against them.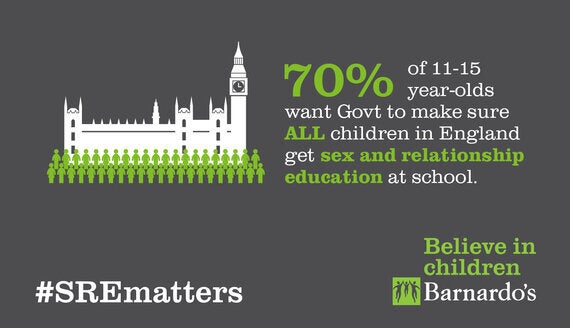 In a poll, more than nine-in-10 children (95%) said it was important for them to understand the dangers of being online so they can stay safe, while 94 per cent said they wanted to know the risks of sharing images of themselves with a stranger online.
Almost three-quarters of 11-15-year-olds told us that sex and relationship education - learning about the emotional, social and physical aspects of growing up, relationships and sex - for all school age children would make them safer.
What has really struck me, though, is that seven-in-10 of the children we polled said that sex and relationship education should be made compulsory in all schools.
It's vital that we give all youngsters the tools to keep themselves safe, both in the real world and online. We in the children's sector have been saying it for years and now children are saying it themselves.
And their parents agree. Another Barnardo's poll showed that 82% of parents think SRE lessons would help keep their children safer - although they would still be able to opt their children out on cultural or religious grounds.
But under the national curriculum, only the biological aspect of sex education is compulsory in state-run schools - academies, free schools and private schools don't have to teach it at all - and no schools are compelled to teach pupils about the social and emotional aspects of relationships.
Compulsory, age-appropriate sex and relationship education for all children will mean they grow up understanding consent and healthy relationships and respecting themselves and each other.
It would also mean they will be taught about the risks online, including sharing personal details and naked images and how to spot the signs of grooming, providing them with the skills and resilience they need to keep themselves safe from sexual violence, sexual bullying and harmful sexual content online, including pornography.
And, importantly, it would empower them to identify risky situations and give them the knowledge of where to seek advice and help.
At Barnardo's we know from our years of experience providing specialist support to children and young people who are at risk of, or victims of, sexual exploitation both online and offline, that all children are vulnerable to being groomed, not just stereotypical 'at risk' children.
We know that many victims who were groomed to be sexually exploited were not always aware that they were being manipulated and coerced into sex, and often believed they were in a loving relationship with their exploiter.
Sometimes children themselves are perpetrators of harmful sexual behaviour, often as a result of abuse and a lack of knowledge about sexual matters and a recent parliamentary inquiry found that that high-quality sex and relationship education reduces sexual harassment and sexual violence in schools.
Tablets and mobile phones are central to children's lives now and provide a channel for abusers to easily reach and influence them in a way that simply didn't exist when I was a child and our children's education must reflect these technological advances.
We have a chance to listen to what our children are telling us and urge the government to make sex and relationship education compulsory within the Children and Social Work Bill, currently progressing through Parliament.
There is agreement from MPs of all parties, experts and organisations representing children - including Barnardo's - that change in this area is needed urgently but the government still needs a gentle push in the right direction.
You can help make this happen for our children by emailing your MP to ask them to press the government to make sex and relationship education mandatory.
It's time to listen to what our children are telling us - they need the knowledge that will help keep them safe. They have spoken loud and clear and we cannot ignore them.
Join the discussion using #SREmatters.