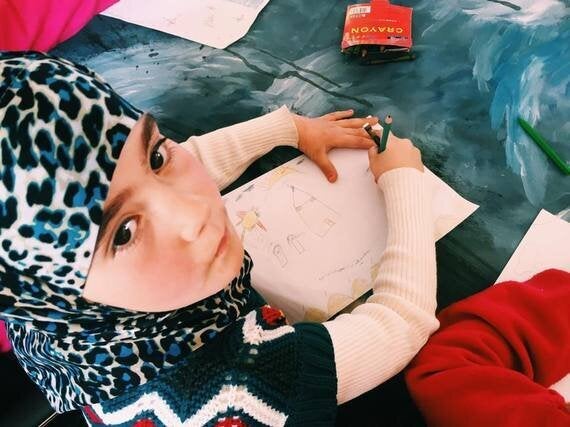 We woke up early for the two hour drive from the city, into the midst of the desert, and there it was...
Barbed wire, security and dust; we had our passports and equipment thoroughly checked before entering. As we drove through the camp the vastness of it became clear, sand-coloured shelters in every direction, as far as the eye could see; the homes of 85,000 Syrian refugees.
We turned off the bustle of main road - donkeys and carts and shops and people, and into the school we are working in, run by Relief International. I was instantly overwhelmed by the positive vibe; kids playing football, running around and laughing, so so many kids... Relief International support the disrupted education of 2000 kids in this camp.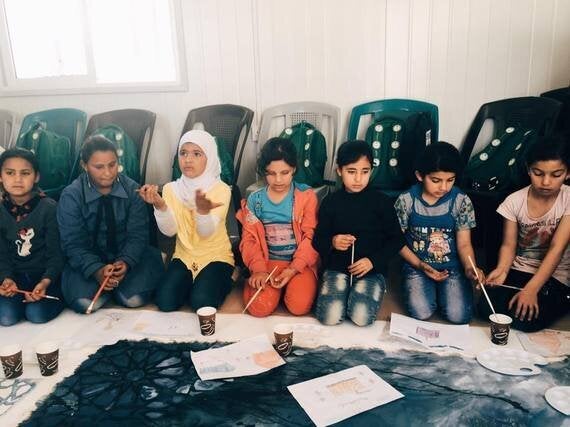 Anyway we soon got to work with 30 girls, all about six or seven years old. Our lovely tribe member Hannah is running an art project this week with the intention of providing the kids with the means to creatively express themselves; and that they did...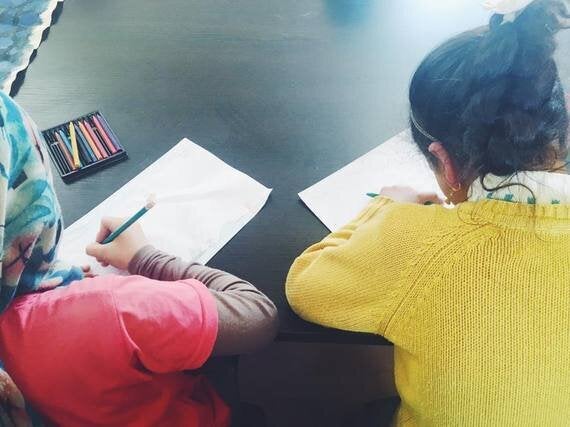 What the girls drew was heartbreaking. Tanks, soldiers, ambulances, crying children, dead babies, blood and burning homes. It was pretty far from your average flowers and sunshines with smiley faces. I didn't know what to say. Proud of their work, they told us about their drawings enthusiastically, innocently and openly, unaware of anything other than this reality.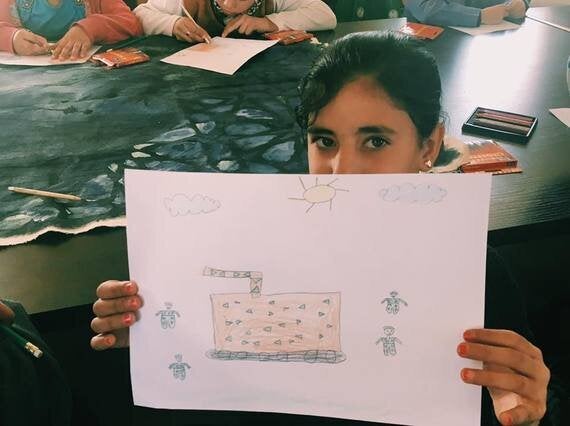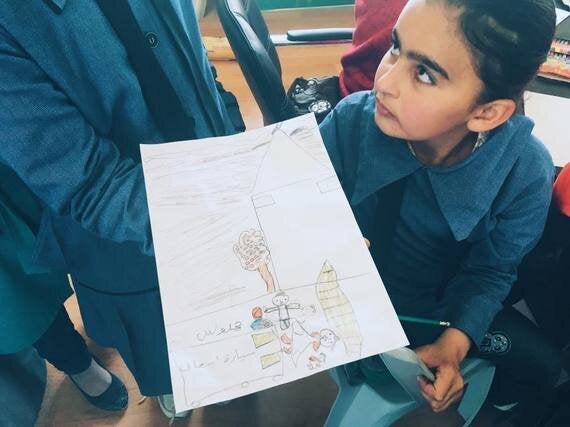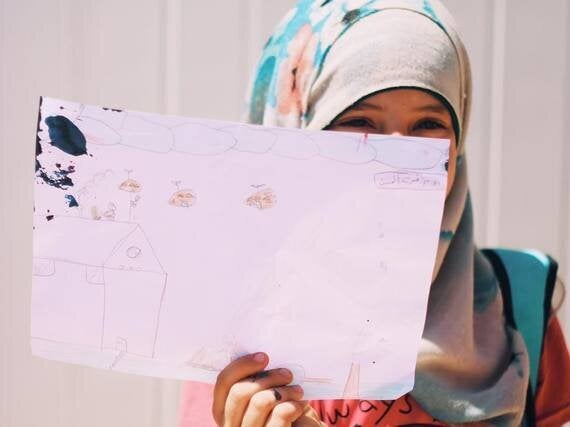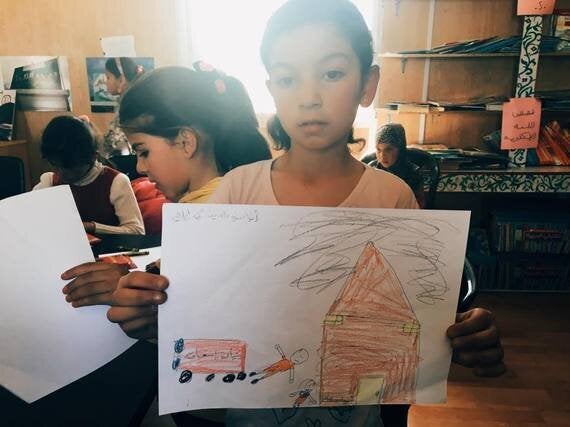 These kids, these beautiful little girls have all actually experienced these atrocities first hand. The things that we read about in shock in the pages of a newspaper, is their lives. And the pain and trauma is not over...
Life in the camp is hard. No electricity, rationed food and awful risks I don't even want to talk or think about...especially for the little girls... The thing is, a place like this breeds desperation and can harbour bad behaviour amongst many; it's not surprising when you have so little, you do what you can to survive.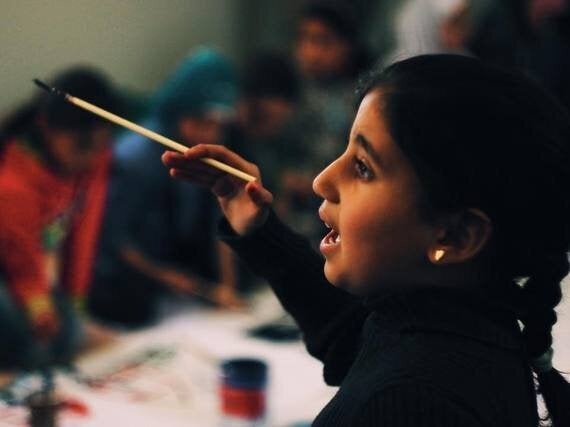 Yet people smile, and those we spoke to demonstrated that desire to survive, to continue and to make the best of the situation in the way I have consistently experienced but still amazes me.
Just look at these drawings... I still can't believe what I'm seeing...
Related