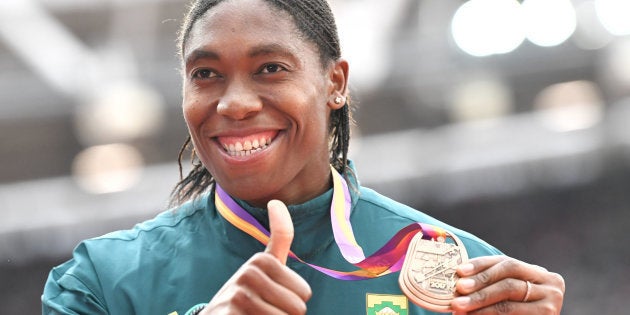 What the (IAA)F are they thinking?
Last week, from its headquarters in the the lap of luxury in Monaco, the International Association of Athletics Federations [IAAF] released new regulations affecting female runners that prompted outrage from South Africans in all walks of life.
Indignation ranged from Parliament to academia, from the South African Athletics Association to everyday South Africans, as news spread of the IAAF's latest decision to make female athletes with higher levels of testosterone and who are androgen-sensitive to undertake measures to reduce their testosterone levels if they want to compete in certain international events.
The new rules have been called the "Caster Semenya Regulations" by South African Minister of Sport Tokozile Xasa, because in her view, the regulations were aimed solely at putting South Africa's star athlete over 800m and 1,500m at a disadvantage. It was heart-warming to see the support and encouragement Semenya has received, and one admires the dignity with which she is dealing with the controversy surrounding her.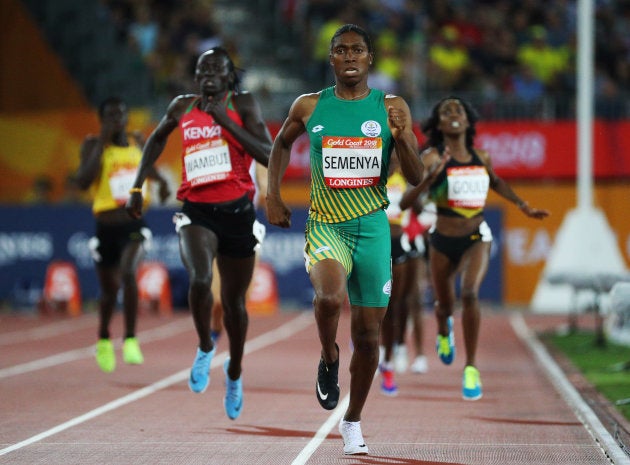 Since being catapulted into the spotlight at the 2009 World Championships in Berlin, Semenya has elegantly rebuffed shameless questions and gracefully dealt with intrusive physical and psychological examinations.
Even in the face of fellow runners' tears and their blatant dislike, Caster has remained poised and strong. Semenya, who hails from Limpopo — which might be the poorest province in South Africa, but is for me the province of warm welcomes and beautiful smiles — will require the strength of a lioness in her fight against the decisions made in musty rooms by mostly middle-aged men.
Semenya has been blessed with a body that has made her an exceptional athlete. Every couple of years the sporting world sees exceptional talent at the top of their game, who without external performance enhancement substances make races riveting to watch and frustrating for those competing against such ability.
In 1964 at the Winter Olympics in Austria, the 1.68m-tall Finnish cross-country skier Eero Mäntyranta won two gold medals. He competed in four Winter Olympics and won a total of seven medals. Mäntyranta edged pass his closest rivals to win the 15km and 30km races by seconds, sometimes by more than a minute. Unbeknown to his rivals at the time, the Finnish sportsman had a naturally occurring genetic mutation that improved the number of red blood cells in his body.
In the IAAF's haste to ensure a level playing field for athletes, they intend using the gains made in medical research that enable the suppression of naturally occurring hormones to their advantage.
The 25 – 50 percent more red blood cells than the average man meant that Mäntyranta's blood transported more oxygen-rich blood from his lungs to his body tissues and his muscles got more of the oxygen required for aerobic exercise. The result was that Eero Mäntyranta could ski faster and longer than his rivals. In more recent times, there was the man who was given the Sports Illustrated's "Greatest Olympian of all-time" award, swimmer Michael Phelps.
With 28 Olympic medals, of which 23 are gold, 1.93m-tall Phelps has a proportionally longer "wingspan" of 2.03m For most people, the distance from fingertip to fingertip with extended arms corresponds to their height. Phelps' physical advantage means that he is able to win by a fingertip. It has also been scientifically proven that the extraordinary "machine" that is Micheal Phelps' body produces only half of the lactic acid with which his rivals must deal. This means that Phelps needs less recovery time, as his body builds up less of the substance that causes fatigue, slows down the muscles and has to be flushed out after physical activity.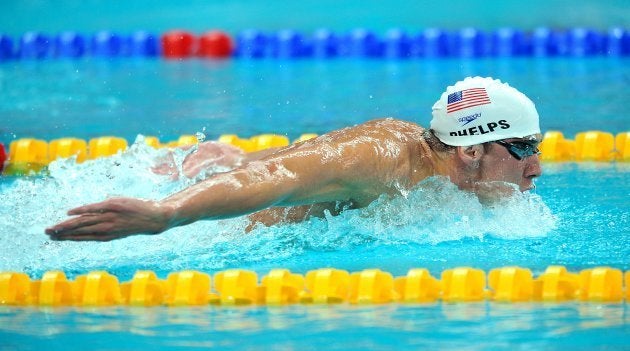 The cross-country skiers and swimmers who competed against these exceptional athletes — who were blessed by nature with bodies that gave Mäntyranta and Phelps a distinct advantage despite similar levels of training, diet and determination — were not seen crying or complaining about being at a disadvantage. Scientists only discovered 30 years later what gave Mäntyranta the edge over fellow skiers, while Michael Phelps' lactic acid count is not visible and his "wingspan" can't really be changed.
With Caster Semenya, whose body naturally produces more testosterone than the average woman, the physical differences are visible and for all to see. It is the difference in her physical appearance and the ability to run the 800m and 1,500m faster than her rivals that have had Semenya's petite rivals in tears and visibly upset about having to race her.
This seems to have prompted the IAAF into conducting a study that showed that athletes with higher levels of testosterone who run in the 400m had a 2.7 percent advantage over their opponents, while those who run the 800m had a 1.8 percent improvement. The study is the basis for the change in regulations.
In the IAAF's haste to ensure a level playing field for athletes, they intend using the gains made in medical research that enable the suppression of naturally occurring hormones to their advantage. The eligibility regulations for female classification intend to force woman athletes like Semenya to take medication in order to reduce their natural advantage.
Yet nobody will ever suggest that in the interest of levelling the playing fields, medication be taken to reduce naturally occurring higher levels of red blood cells, or that in the interest of recovery-time parity, medication be taken to increase lactic acid production in athletes like Michael Phelps. Or maybe scientific research can find ways of shrinking limbs so that those with longer than average "wingspans" may be brought into the range of what is normal.
Requiring a young woman who is healthy, strong and accepts herself and her body to take hormone-regulating medication is just downright cruel and barbaric.
This is, of course, ludicrous to suggest, yet the IAAF sees nothing wrong with ruling that Semenya and others like her be medicated in order to fit the norm, regardless of the side-effects that taking the medication will cause. Requiring a young woman who is healthy, strong and accepts herself and her body to take hormone-regulating medication is just downright cruel and barbaric.
Not only did Caster Semenya subject herself to medical examinations that for many South Africans had the whiff of disrespect once experienced by another woman from South African soil, Saartjie Baartman, but after her race in Berlin, Semenya also allowed herself to be poked and prodded in order for the IAAF to assure themselves that she is a phenomenal woman.
However, the IAAF was still not satisfied, thus the study was conducted and regulations issued that now require Semenya to be more of a "normal" woman — and by implication be less than who she is, naturally.
The members of the IAAF should be ashamed of themselves. Just because medical technology makes it possible for people to reduce their testosterone levels — unlike the shortening of limbs — does not mean that they must force athletes to do it.
Don't fix what's not broken — and Caster Semenya is definitely not broken.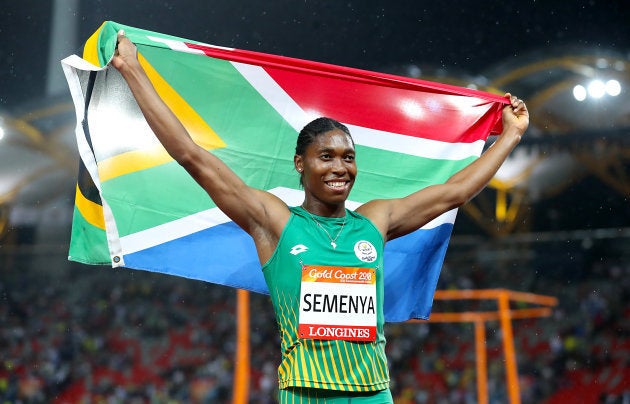 The 2016 Olympic gold medallist should be celebrated for her courage to be who she is and for her strength to stay true to herself, despite the discomfort or frustration that others may feel. She is a role model to all of us to be comfortable with who and what we are, not to conform to what the norm is or what is expected of us.
The dignity and poise with which Semenya has conducted herself over the years should be commended, for she is the personification of being born this way and comfortable with it — because God makes no mistakes.
South Africans support Caster Semenya, and we remind her of the words of U.S. poet, painter and playwright E.E. Cummings: "To be nobody but yourself in a world that's doing its best to make you somebody else, is to fight the hardest battle you are ever going to fight. Never stop fighting."