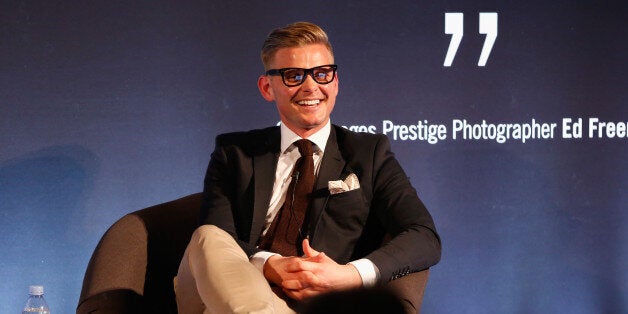 After a year of blissfully living by the seaside, last week we packed our belongings back into boxes and transported them neatly back to the place we know best.
Whilst I'm looking forward to spending more time with my lifelong friends who's I have certainly missed, I'm really sad to leave new friends and a city quite hard to beat in terms of what it offers you as a place to live.
Why do it? Well, somehow I blinked and Bobby was 13. After a bad year at his Brighton school at the hands of a few questionable friends who played on his sensitivities, taking advantage of his eagerness to please and fit in to their group, I knew I'd be moving him again. Alongside that came the realisation that I have run out of years where I can experiment with new people, schools and new areas.
The pressure then hit me that although he had passed entry exams for two fantastic schools nearby, if he didn't settle in at the next school (it would be the third senior school in three years) I would be seriously risking his education. So, with settling him becoming even more of a priority than usual, I felt the safest and most sensible way of guaranteeing his happiness and education would be to go back to the security of the school and area where he has the acceptance of great friends, the support of family and most importantly the belief that he can just be himself which sadly left him in the school he had just attended.
Freddy was keen to come back too even though he has really progressed during the past year. I think it's partly in empathy for his brother but I know he wants it too. The fact that he was starting over again in Year 7 anyhow helps dispel the parental guilt for me, although he's a resilient child who could cope with any challenge anyway.
I'm very sorry for Kate who has had to decide between the place she loves and being with her family, and moving with the people she loves and I hope the fact that she is much closer to work somehow softens the blow. She did text me today from the train to show me all the empty seats around her which is a first, something any commuter would no doubt take over standing up for 45 minutes under someone's armpit. We get a little more for our money back in Essex, so she has a big en-suite and a dressing room which I'm told goes a long way to helping her settle in!
I've always been told that parenting is putting the kids' needs before your own, I know I'm going to miss so much about living in Hove; the beach, the coffee shops, the unlimited types of club or activities you can try. I'm actually quite sad to leave but before I know it their childhood is going to go by in a flash so my focus has to be on what they need right now.
No more gambling with their futures, let's just get back to where we absolutely fit in as we approach the business end of their school years. I'm swapping seaside for security.
Now it's down to the boys to kick on and prove me right.