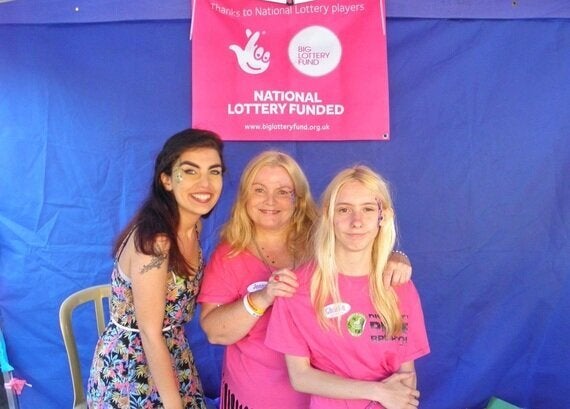 I turned around to see Charlie crouched on the floor of the empty pub. I laughed and asked her what she was doing down there. She grinned as she got up and said that there was a loud noise. Charlie, one of my adopted children, was 19 and had been momentarily alarmed by a loud burst of music from the pub next to the one in which we were being served.
As Charlie stood up, the barman told us that she would have to leave. I explained that she was disabled and assured him that, although she had been startled, she was fine now. He said that he only had my word that she was disabled and he couldn't have anyone behaving in this way in a pub. I informed him that the Equality Act does not allow discrimination based on disability. He repeated that we would have to go. I asked if he would be asking her to leave if she were in a wheelchair. 'Of course not,' he said.
The other barman joined in, 'you have had your say now so you can leave.'
After we left, Charlie and I were both crying - my tears were from injustice, frustration and Charlie's devastation. Charlie's were from bewilderment, trauma and self-hatred because, in her eyes, she was to blame. She said she wanted to kill herself.
The next day, in need of catharsis, I wrote a Facebook post about the incident which was shared by my friends then went viral before being picked up by the media. I remember being amazed the next day that it had been shared 50 times and then 10,000 and then, suddenly, a few million. It was uplifting to receive hundreds of messages of support but also extremely sad to be contacted by many disabled people with similar stories.
It is imperative that no disabled people are discriminated against. The messages I received reinforced that visibly disabled people are often judged or patronised. However, different issues for people with so-called invisible disabilities mean they also do not get the respect, recognition and rights we all deserve. On explaining their 'hidden' impairments, people were often not believed and had to suffer embarrassment and humiliation while trying to prove they were disabled.
Ironically, Charlie does 'look disabled', but perhaps not as obviously as someone who uses mobility equipment. She has two chromosome abnormalities, is about 4 feet 6 inches tall, weighs less than five stone and has several facial tics. We live in Brighton, mostly an inclusive and accepting city. People can see that she is disabled, she is always with me or a carer, and we generally don't encounter any problems. However, lots of people with less noticeable impairments (including autism, ADHD, mental health issues, deafness, blindness, ME, other neurological disorders, chronic illnesses and learning difficulties) wrote to me from all over the world and told me about their experiences of discrimination, judgement and not being believed.
I decided to do something about it. Having three adopted children with various special needs and a heart condition myself, I know that life is difficult enough for disabled people without additional judgement.
I asked in a follow up Facebook post 'Disability Pride anyone?' and the deluge of 'yeses' from the community made me determined. I found out that it would be the first Disability Pride in England and I discovered that Disability Pride New York City and Disability Pride Italia have their events on the same day so I decided to join them and have been liaising with both ever since.
It took almost a year of daily hard work: plugging away trying to get the right people interested, sending out hundreds of emails, speaking with other disabled people, trying to raise money, jumping hurdles, crossing bridges but I hit lucky in a couple of ways. Scope's Local People Programme supported me with initial funding and ongoing support. After I had formed a committee of disabled people we were awarded a £10,000 National Lottery grant from the Big Lottery Fund, without which, it would not have been such a success. Thanks to National Lottery funding, we were able to recruit a wonderful team of people to help me to manage the event and we worked very closely with Accessibility Matters (part of Brighton and Hove LBGT Community Safety Forum), whose disabled members are highly skilled and experienced in accessible event production.
The day itself finally arrived and the atmosphere surpassed even my wildest hopes: it was simply magical. One man had travelled nearly 50 miles to get there and said it was the best event he had attended in 30 years. Charlie said it was the best day of her life. Thousands of people came and every minute was joyful and celebratory, which had always been my hope for the day.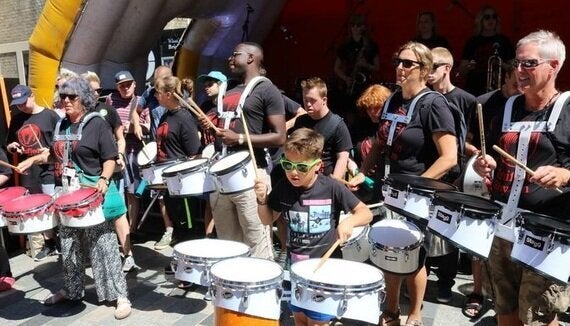 Visitors said they had never seen so many disabled people in one place at the same time and it made them feel less isolated. Facilities were fully accessible for people with all needs and we had two stages with singers, dancers, bands and entertainers, all of whom identified as having a disability. There was a fabulous family picnic area, a pop up photo booth, oodles of glitter and face painters and many charity and community stalls giving out important information.
I wanted to take a massive step towards eradicating disability discrimination and for people to be able to enjoy the day and celebrate being themselves. It is wonderful to see disability stories, such as the Paralympics, in the news but it is also time to celebrate all disabled people living ordinary - or extraordinary - lives.
Both mine and Charlie's lives have been so enriched by this experience and we have turned a negative experience into a positive one.
And, next year, we will do it all again, only bigger and better. Look out for our crowdfunding campaign and how to volunteer. Onwards and upwards. Who's going to join me?
To find out more about Disability Pride Brighton, visit their Facebook page or check out their website.
HuffPost UK Lifestyle has launched EveryBody, a new section calling for better equality and inclusivity for people living with disability and invisible illness. The aim is to empower those whose voices are not always heard and redefine attitudes to identity, lifestyle and ability in 2017. We'll be covering all manner of lifestyle topics - from health and fitness to dating, sex and relationships.
We'd love to hear your stories. To blog for the section, please email ukblogteam@huffingtonpost.com with the subject line 'EveryBody'. To flag any issues that are close to your heart, please email natasha.hinde@huffingtonpost.com, again with the subject line 'EveryBody'.
Join in the conversation with #HPEveryBody on Twitter and Instagram.